Pelosi reprimands Moulton and Meijer over trip to Kabul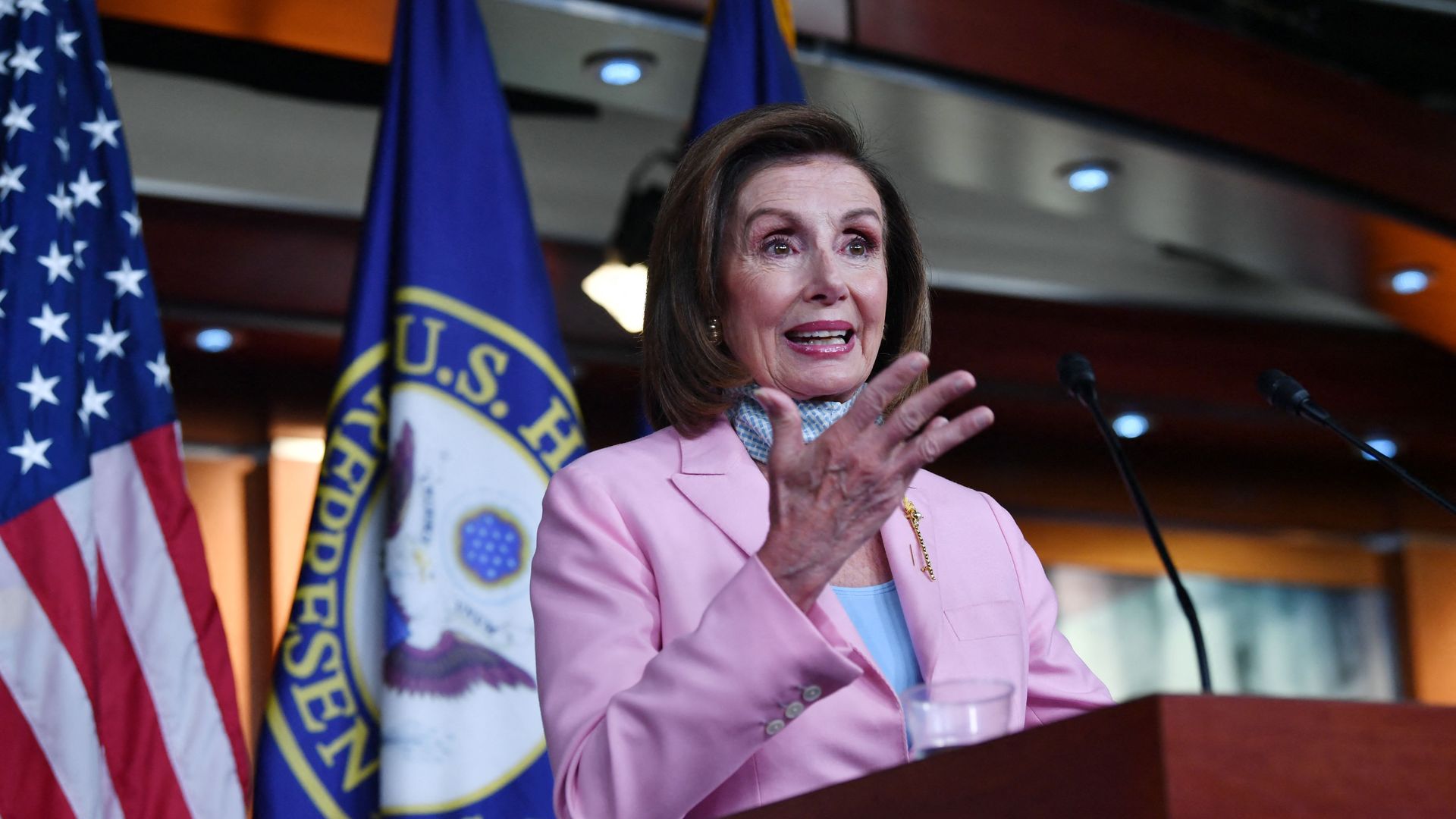 House Speaker Nancy Pelosi (D-Calif.) on Wednesday said that there was an "opportunity cost" associated with Reps. Seth Moulton (D-Mass.) and Peter Meijer (R-Mich.) visiting Kabul on Tuesday as evacuation efforts continue in Afghanistan.
Driving the news: "It's not just about them going to Afghanistan, but in going to the region, because there's a call on our resources diplomatically, politically, militarily in the region as well, so this is deadly serious," Pelosi said at a press briefing Wednesday.
Pelosi also said that this trip — which required the approval of committee chairs — was not approved by the Democratic side.
"The point is that we don't want anybody to think this was a good idea and that they should try to follow suit."
House Minority Leader Kevin McCarthy (R-Calif.) said later Wednesday that the lawmakers should not have traveled to Afghanistan, but expressed understanding for their reason to do so.
"I don't think it's right that they went, but I understand their frustration of why they would want to go. ... They realize it's life and death, so yes, they made a decision to try to do something on their own," McCarthy said.
"Any member that I've heard that might go, I explain to them that I don't think they should, I think it creates a greater risk ... you take military away from doing their job of getting as many Americans out as we can."
The big picture: Pelosi on Tuesday wrote a letter to lawmakers urging them not to travel to the region — just after Moulton and Meijer's trip.
Pelosi said she learned of the trip "a little bit before it was in the public domain," but did not make it known "until they were airborne, [as] it would not have been safe for them."
"I think my letter speaks for itself in terms of, people shouldn't be going there," Pelosi said.
"We were not aware when they were en route," Press Secretary Jen Psaki said Wednesday.
"Our guidance continues to be to all American citizens, including elected officials, this is not the time to travel to Afghanistan," she continued.
Go deeper: Reps. Seth Moulton and Peter Meijer visit Kabul amid evacuations
Editor's note: This story has been updated with McCarthy's and Psaki's comments.
Go deeper