NRA cancels annual meeting due to COVID-19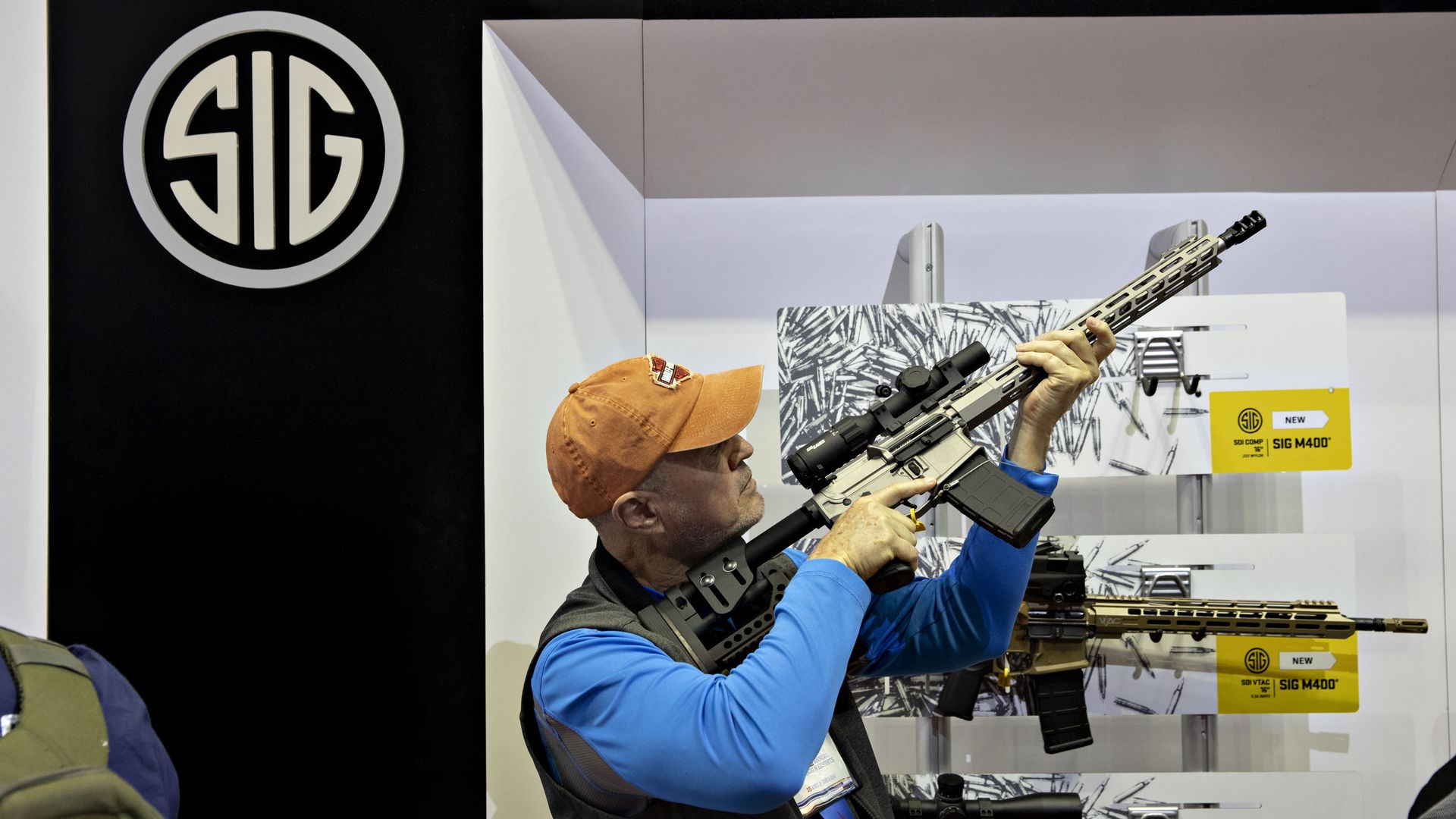 The National Rifle Association has canceled its annual meeting in Houston because of concerns about the rising rate of COVID-19 infections in Texas, the organization announced Wednesday.
Why it matters: Texas, like much of the U.S., is experiencing a surge in cases driven by the highly-contagious Delta variant.
State of play: The NRA said it came to its decision after analyzing COVID-19 data from Houston's Harris County and consulting with "medical professionals, local officials, major sponsors and exhibitors," according to the statement.
"The NRA's top priority is ensuring the health and well-being of our members, staff, sponsors and supporters," read the statement. "We are mindful that NRA Annual Meeting patrons will return home to family, friends and co-workers from all over the country, so any impacts from the virus could have broader implications."
This is the second year in a row the meeting has been canceled, after last year's planned get-together in Nashville also was canceled. The organization said it looked forward to meeting in Louisville in May 2022.
The big picture: Some Texas hospitals are already out of ICU beds.
In the Houston area, the Memorial Hermann health care system recently announced that it would close three emergency centers "to free up staff for hospitals being overwhelmed with COVID-19 patients," the Texas Tribune writes.
Harris County also recently approved up to $30 million of spending to hire out-of-state nurses to assist with the local COVID-19 surge, per the Tribune.
Editor's note: This story has been updated to clarify Harris County recently approved up to $30 million of spending for out-of-state nurses.
Go deeper