New York Gov. Kathy Hochul adds 12,000 COVID deaths not disclosed by Cuomo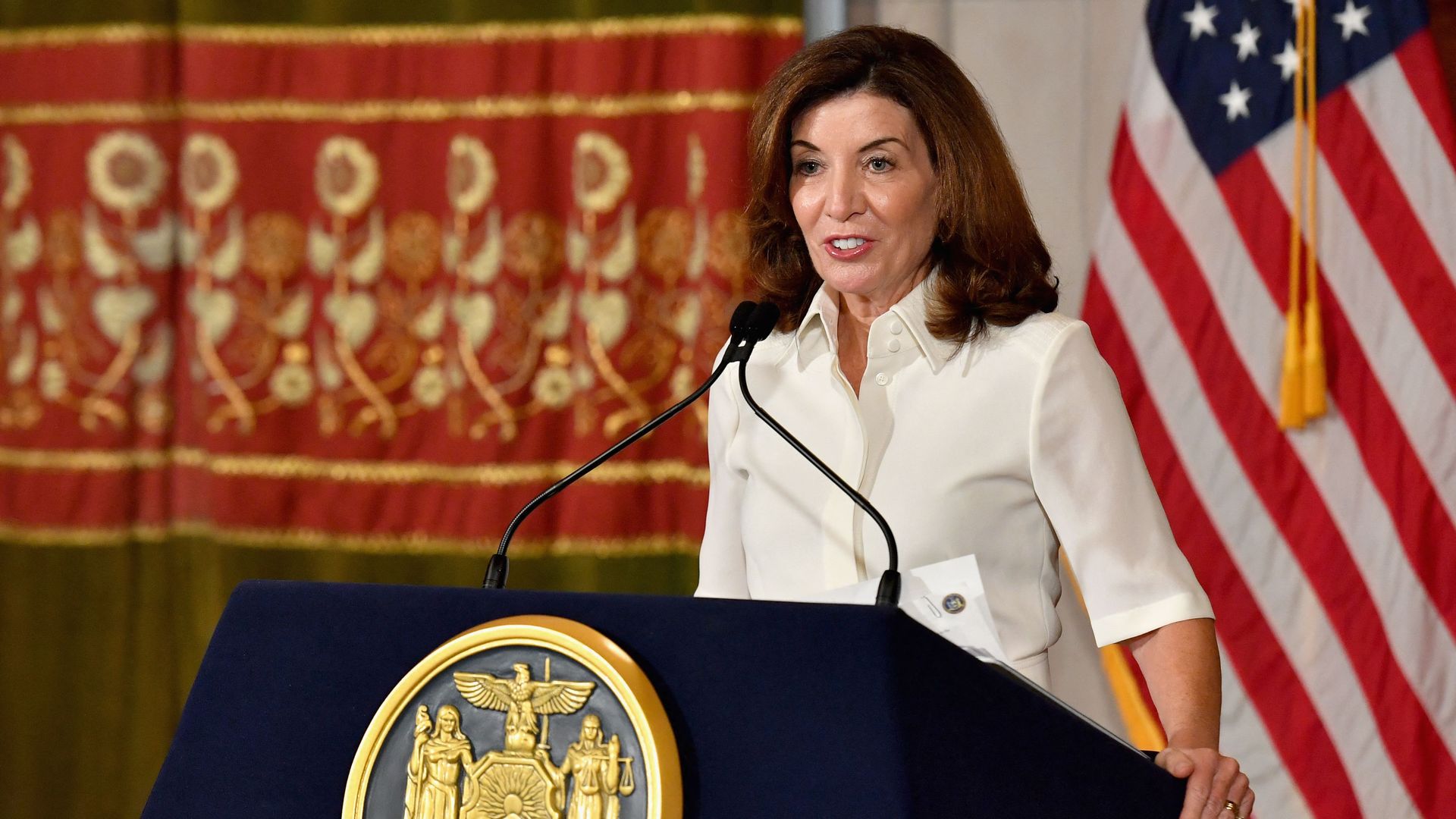 New York Gov. Kathy Hochul acknowledged nearly 12,000 coronavirus deaths in the state that had not been reported by former Gov. Andrew Cuomo's administration.
Why it matters: Cuomo had been criticized for his handling of COVID-19 in nursing homes early in the pandemic, and he faced allegations that his administration withheld data on coronavirus deaths in nursing homes in order to delay investigations.
What she's saying: "We're now releasing more data than had been released before publicly, so people know the nursing home deaths and the hospital deaths are consistent with what's being displayed by the CDC," Hochul said Wednesday on MSNBC.
"There's a lot of things that weren't happening and I'm going to make them happen," she added. "Transparency will be the hallmark of my administration."
By the numbers: Cuomo said Monday during his final coronavirus news briefing that the state's death toll from the virus had been around 43,400.
The big picture: The state's coronavirus deaths published by the Cuomo administration had been significantly lower than data from the CDC, according to AP.
His administration's count only included laboratory-confirmed COVID-19 deaths at hospitals, nursing homes and adult-care facilities, which excluded deaths at home, in hospice care, in state prisons and at state-run facilities for people living with disabilities, AP reported.
Go deeper: Hochul vows to turn the page on Cuomo's "toxic work environment"
Go deeper