MLB's spend and spend-nots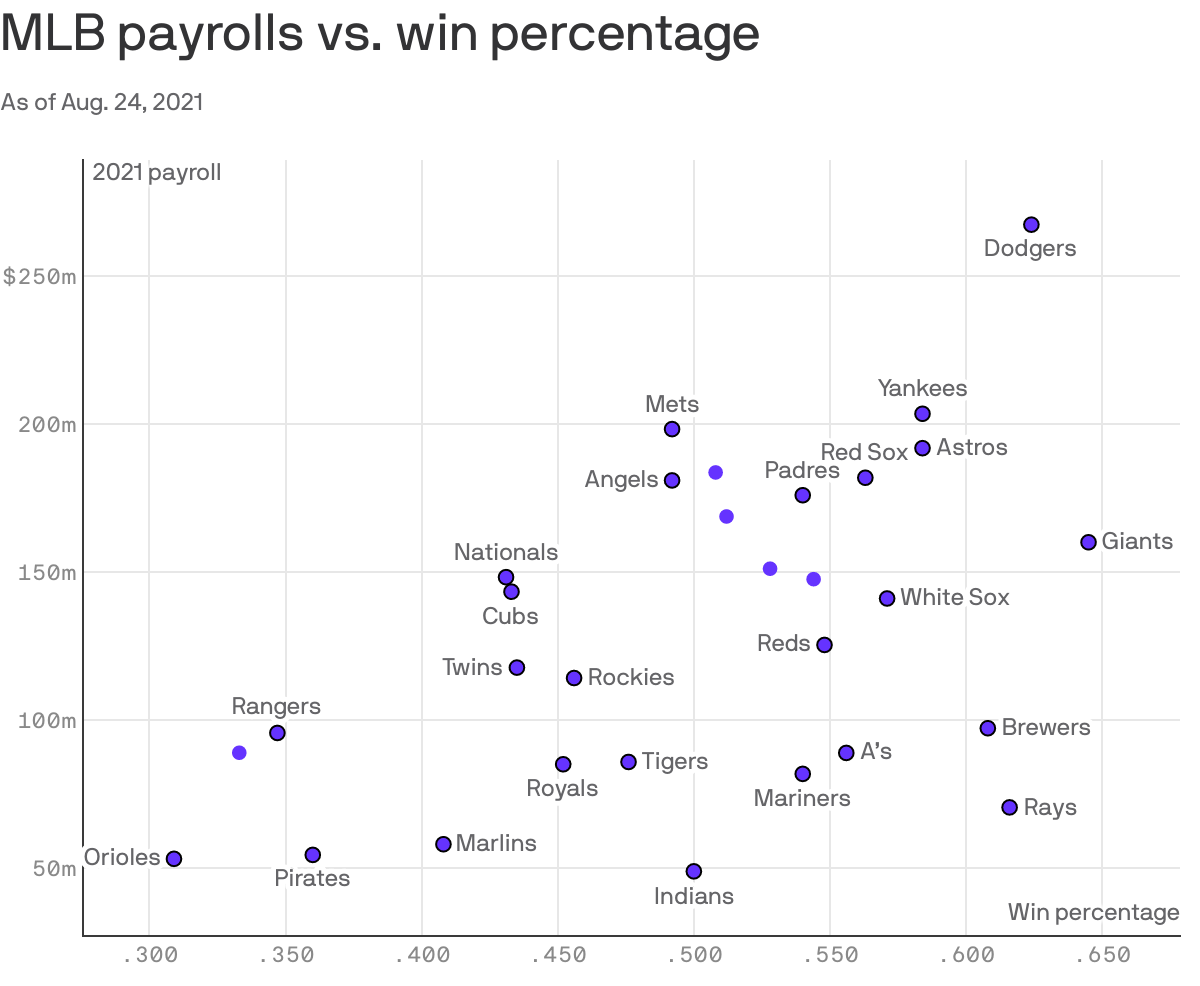 MLB clubs tend to get what they pay for, with eight of the top 10 teams in terms of payroll currently sitting above .500.
Yes, but: Every year also features a handful of outliers — teams punching above or below their weight class — and 2021 is no different.
The state of play: The Dodgers' payroll ($267M) is 31% larger than the second-place Yankees' ($203M), per Spotrac, and all six last-place teams fall in the bottom half of that list.
Among the top 10, only the Angels and Mets are sub-.500, thanks in part to injuries (Jacob deGrom, Mike Trout, Anthony Rendon).
The big picture: The "Moneyball" A's wrote the playbook for maximizing production on a small budget. 20 years later, Oakland is still a poster child for that brand of team building.
The A's and the Mariners are both in the bottom 10 of payroll, but young talent and team-friendly deals have them in the thick of the AL Wild Card race.
The Rays and Brewers, meanwhile, are in first place despite payrolls under $100 million. Tampa has been doing this for years, and now Milwaukee has wheeled and dealed its way into contention.
Elsewhere ... The Orioles, near the bottom in payroll, have now lost 19 straight games.
Go deeper