Missouri attorney general files lawsuit to stop school mask mandates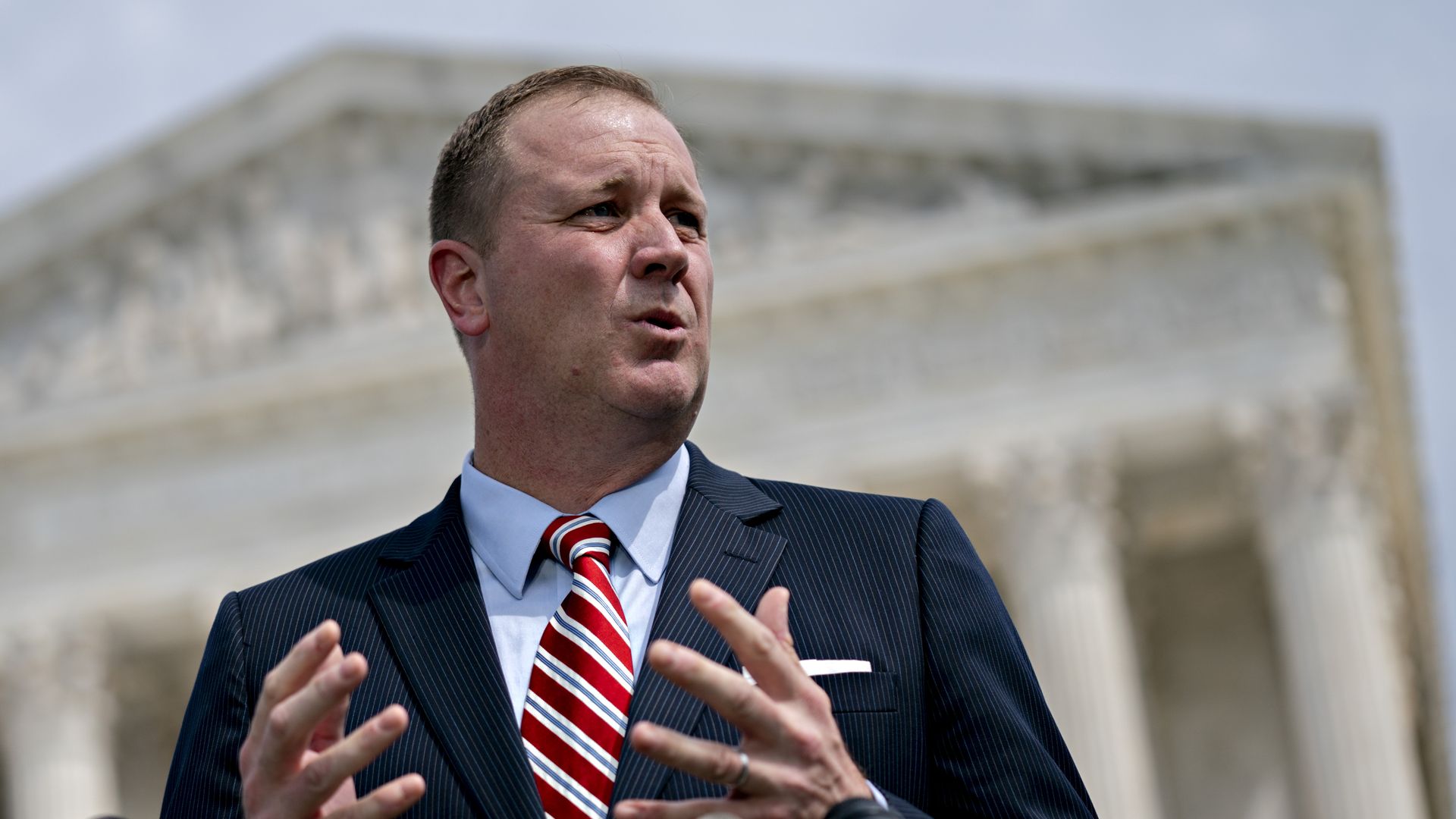 Missouri Attorney General Eric Schmitt filed a lawsuit on Tuesday that aims to stop school districts from imposing mask requirements.
What they're saying: Schmitt alleges in the lawsuit that mask mandates are "not supported by the science and are an arbitrary and capricious measure."
"Despite the science, some public school districts require all students to wear a mask on school buses, school property, and while engaging in school activities. These mask mandates are arbitrary, capricious, unreasonable, and unlawful, and such measures are unsupported by data or science," the lawsuit claims.
Schmitt argues that "[t]he science shows that mask use by young children is detrimental to their communication skills at a critical stage of their development."
The other side: White House press secretary Jen Psaki commented on the lawsuit during a Tuesday briefing, saying "the president thinks that's completely unacceptable" and that such actions "put more kids at risk."
The big picture: The Centers for Disease Control and Prevention recommends the use of universal indoor masking for school staff, students and visitors, regardless of vaccination status.
Between the lines: The state does not ban school districts from imposing mask mandates, but guidance from the Missouri Department of Elementary and Secondary Education says "such decisions should be made at the discretion of local boards of education, in consultation with local public health officials."
Go deeper