Jan. 6 select committee issues sweeping record request to federal agencies, executive branch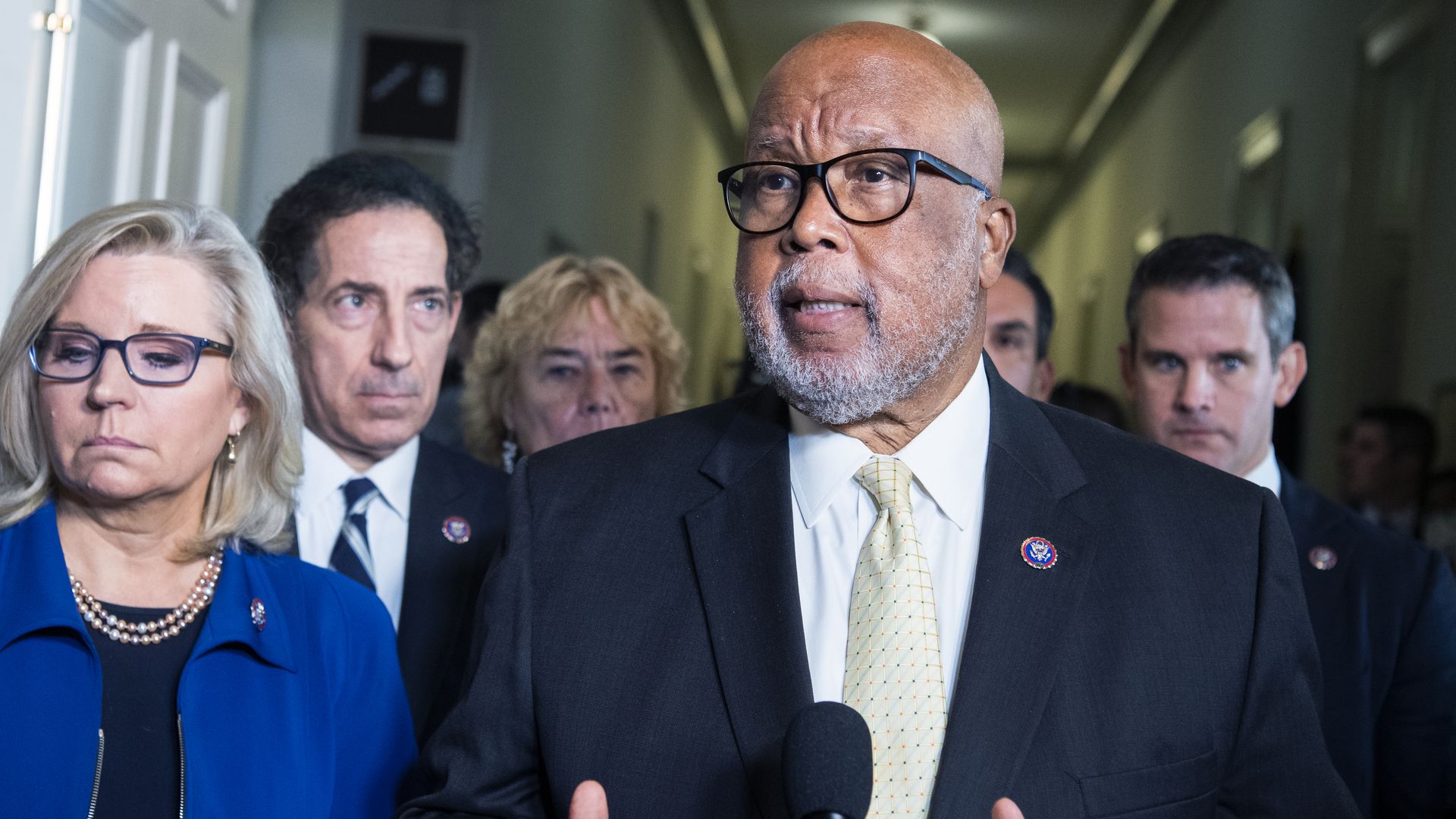 The Jan. 6 select committee announced on Wednesday a sweeping records request sent to the National Archives and seven federal agencies as it probes the events of the violent Capitol riot.
Driving the news: The move shows how expansive the investigation will be. The National Archives and Records Administration is where correspondence from the White House is kept.
The seven executive branch agencies include the Department of Defense, FBI, Department of Homeland Security, and Department of Justice.
The requested records will seek to shed light on the events leading up to Jan. 6 and the day itself, including what intelligence was gathered and disseminated, security preparations around the Capitol, and the planning of events scheduled for Jan. 5 and 6, per the statement.
What they're saying: "The Select Committee to Investigate the January 6th Attack on the United States Capitol is examining the facts, circumstances, and causes of the January 6th attack," Chair Bennie Thompson (D-Miss.) wrote in a letter to the National Archives.
The big picture: Earlier this week, Thompson said that the committee will ask telecommunications companies to turn over the phone records of several hundred people, including members of Congress.
In late July, the committee held its first hearing, where officers who responded to the events of the day gave harrowing and emotional testimony.
Go deeper