The dwindling chances of finding COVID's origin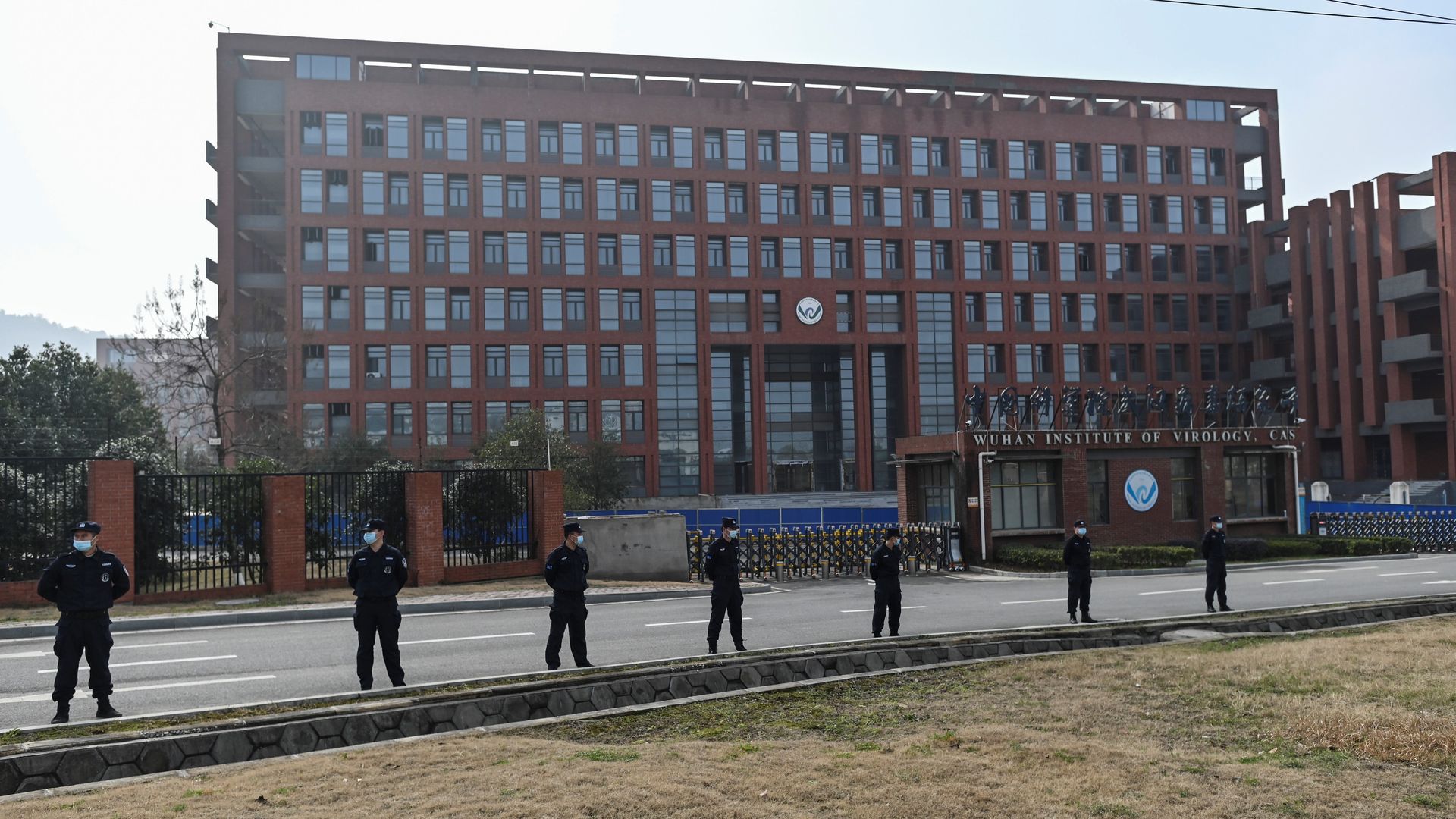 A U.S. intelligence review into the origins of COVID-19 has reportedly proved inconclusive, even as WHO experts warn that time is running out to do further studies on the question.
Why it matters: We don't need to know how COVID-19 emerged to finally defeat the pandemic, but clearer answers will help prevent the next big outbreak — whether it comes from nature or human action.
Flashback: President Biden launched a review in May after the intelligence community reported that it had "coalesced around two likely scenarios": human contact with an infected animal — what would represent a natural zoonotic spillover — and some kind of lab accident.
90 days later, the intelligence agencies' work, which was presented to Biden on Tuesday, fell short of consensus, according to the Washington Post — meaning the U.S. appears not much closer to a clear answer.
Meanwhile, members of the WHO-led team that visited China earlier this year to investigate the pandemic's origins wrote in Nature on Wednesday that further work had stalled.
They warned that "the window is rapidly closing on the biological feasibility" of studies that aim to find the earliest traces of the virus in animals and humans.
Because the antibodies that indicate past infections wane over time, any further delay to collecting samples or testing people who might have been exposed before December 2019 "will yield diminishing returns."
Between the lines: Determining the origins of a new disease is difficult, and it can often take years.
But the messy geopolitics of COVID-19 have made the search even more fraught.
China has been criticized for withholding data about the earliest stages of the pandemic and restricting access to virological labs in Wuhan, where the first large outbreak was detected.
What's next: Little clarity, most likely.
While a growing number of scientists are open to the possibility of a lab leak, the WHO team noted in its Nature article that no new data supporting that hypothesis has been published and submitted to the agency yet.
Beijing has refused to allow further investigation, and Foreign Ministry officials have implied that the virus might be linked to U.S. research labs — though no evidence supports that hypothesis.
Go deeper