First look: Liz Allen joins Biden administration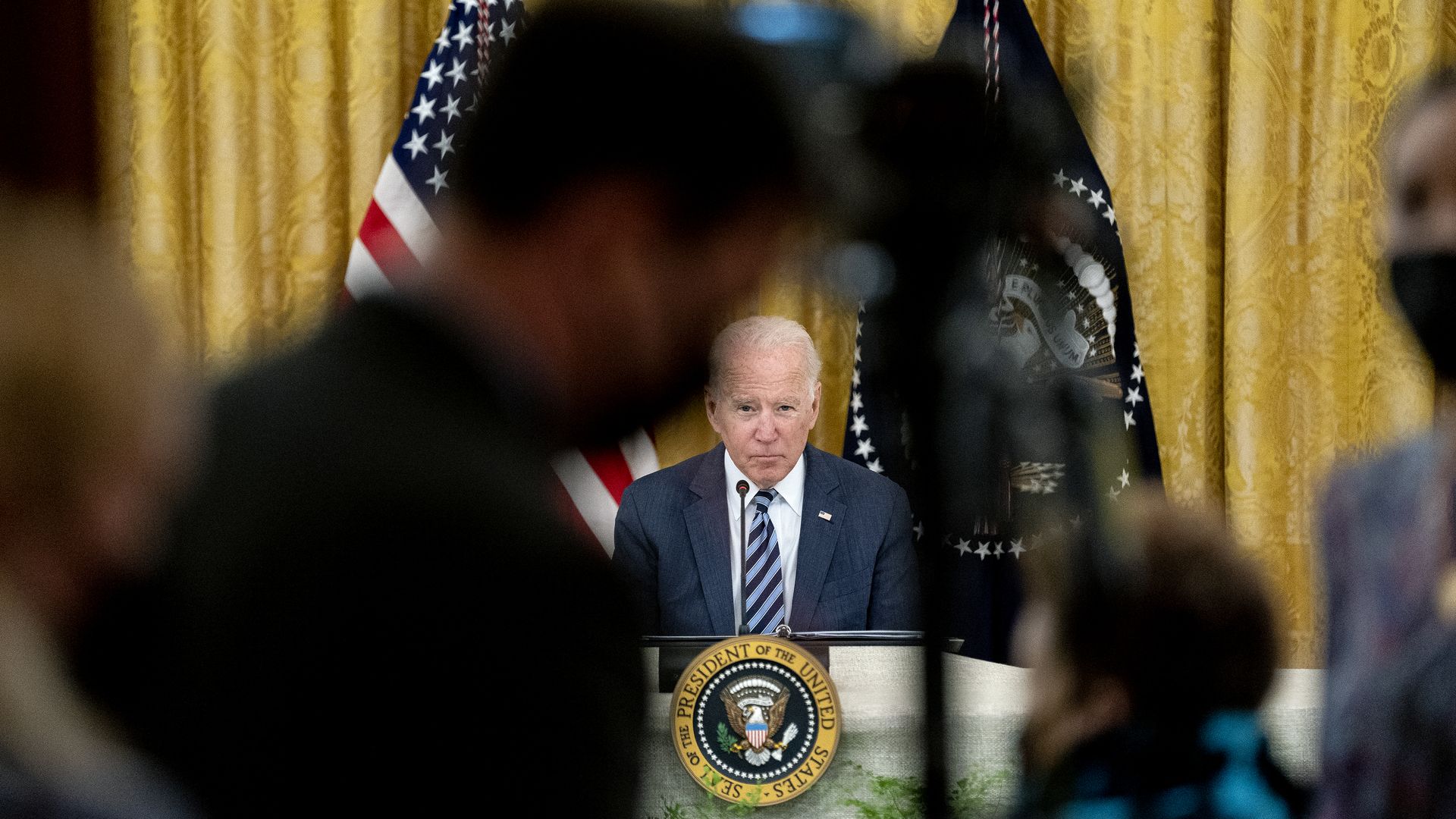 President Biden is appointing Liz Allen, a longtime Obama-Biden aide, as assistant secretary of State for global public affairs, Axios has learned.
Why it matters: Allen is a campaign veteran well known in Washington political and media circles. She worked most recently in government as White House deputy communications director and deputy assistant to President Obama.
Allen also worked for then-Vice President Joe Biden as his deputy director of communications.
In addition, Allen served as Vice President Kamala Harris' communications director after she was tapped as Biden's running mate for the 2020 general election.
Allen is from upstate New York and currently is a partner at Finsbury Glover Hering, a strategic communications and public affairs firm.
She specializes in message and campaign strategy, crisis management and leadership communication, according to a release from the White House.
Previously, she worked at the State Department as director of public affairs for the Bureau of Educational and Cultural Affairs and worked on human trafficking and international women's issues.
She was part of the government's official delegation to the 2016 Olympic Games in Rio de Janeiro.
State's Bureau of Global Public Affairs was created in 2019 through the merger of the bureaus of Public Affairs and International Information Programs. The goal was "to create a global, integrated communications operation," the department's website says.
In her new role, Allen will take on a job with an inward-looking mission to teach Americans about the administration's policies, as well as an outward-facing one to teach foreigners about policies affecting them.
State Department spokesperson Ned Price and his principal deputy, Jalina Porter, will report to Allen.
Go deeper