WHO says it only has enough medical supplies in Afghanistan to last a week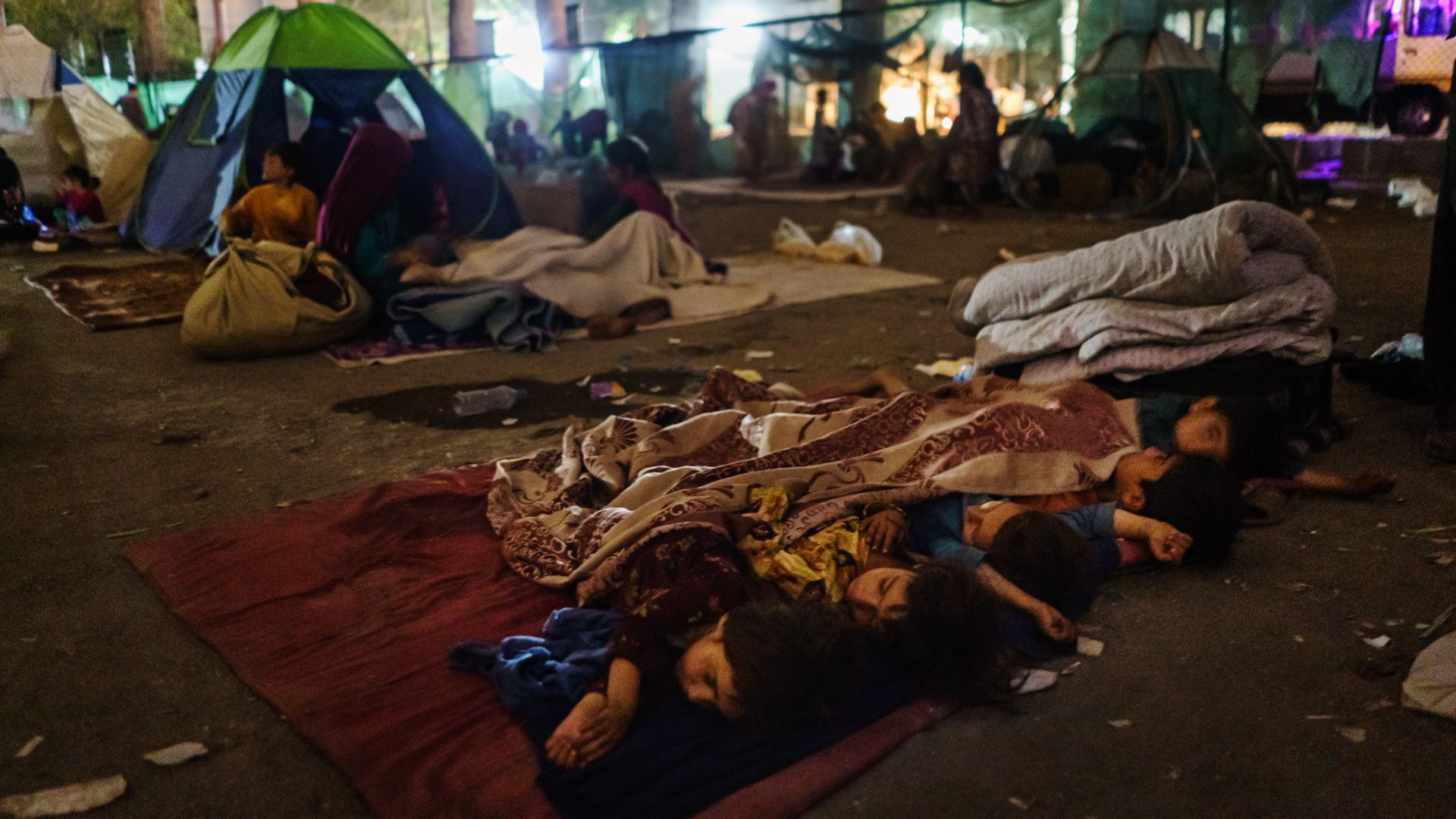 The World Health Organization only has enough medical supplies on the ground in Afghanistan to last a week, after shipments of supplies were blocked due to restrictions at the Kabul airport, Reuters reports.
Why it matters: An estimated 18 million Afghans, roughly half the total population, were in need of humanitarian assistance as of last month.
State of play: More than 500 tonnes (551 tons) of supplies — including surgical equipment and severe malnutrition kits — arriving from Dubai were held up at the Kabul airport, the WHO said during an online briefing Tuesday, per Reuters.
While officials warned the situation was deteriorating, the agency remained "cautiously optimistic" that deliveries will be back on track and ramping up soon, Richard Brennan, the WHO's regional emergency director, said.
"We have had some encouraging signs and encouraging communications, that the Taliban authorities have made it clear that they want the United Nations to stay, that they want the continuity of health services," Brennan said, per Reuters.
The big picture: The Taliban's rapid takeover of the country and the chaotic evacuation efforts have compounded an already existing humanitarian crisis in Afghanistan.
The "harrowing humanitarian situation – aggravated by sustained drought, the COVID-19 pandemic, and significant shortfalls in enabling economic, social and cultural rights – has further deepened with recent events," United Nations High Commissioner for Human Rights Michelle Bachelet noted in a speech Tuesday.
The WHO is especially worried the recent chaos in the country will drive up COVID-19 infections, per Reuters.
Go deeper