The U.S. Paralympic athletes to watch
The Paralympic Games officially kicked off in Tokyo on Tuesday after a yearlong delay due to the coronavirus pandemic.
The big picture: The roster of more than 230 U.S. athletes features 129 returning Paralympians, including four six-time Paralympians.
The athletes to watch:
Joe Berenyi, cycling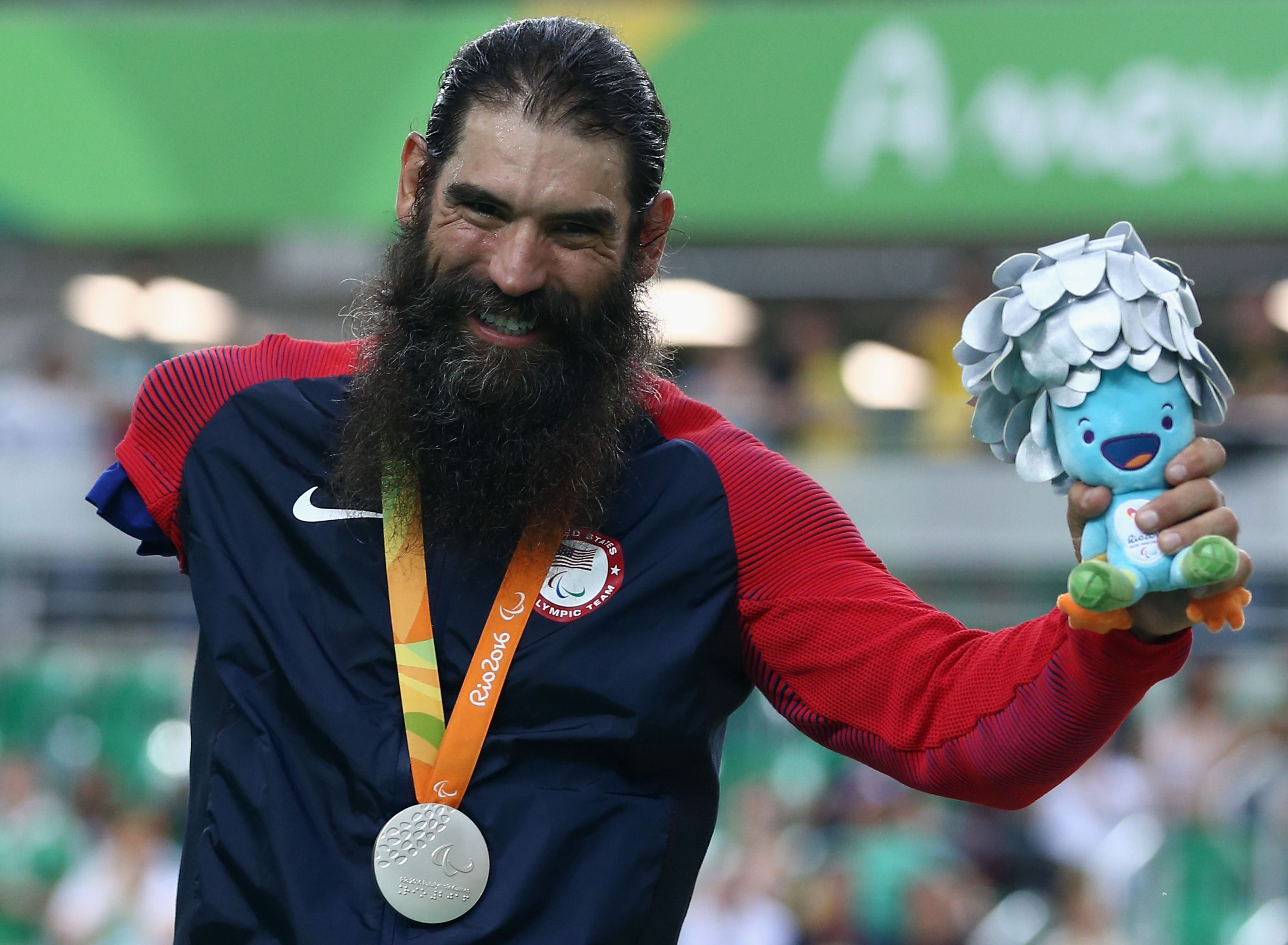 Joe Berenyi enters Tokyo with four Paralympic medals in cyling, including one gold, two silvers and one bronze.
Berenyi, 52, made his Paralympic debut in London in 2012, when he won three medals, including a gold.
He started cycling in the early 1990s and was a member of an Illinois-based cycling club before a construction accident in 1994 in which he lost his right arm and injured his kneecap.
Since his accident, Berenyi has competed in four world championships in road racing and seven world championships in track cycling.
David Brown, track and field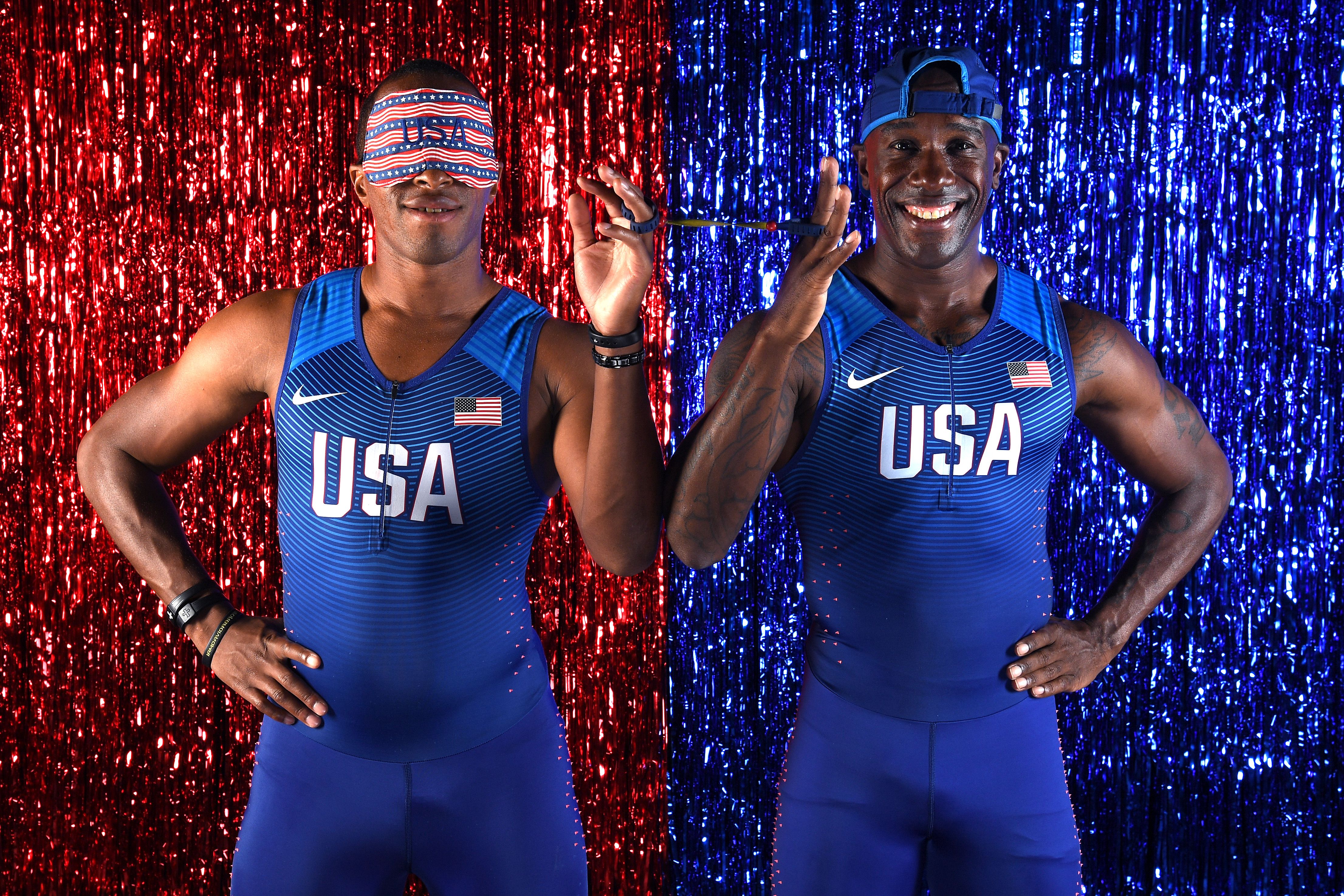 Paralympic track athlete David Brown is the fastest, totally blind athlete in the world. Brown, 28, enters Tokyo with one gold medal in the 100 meters from the Rio Paralympics.
The native Missourian was the first totally blind athlete to run the 100m under 11 seconds.
Brown will run the 100m and 200m in Tokyo alongside his guide Jerome Avery.
Jessica Long, swimming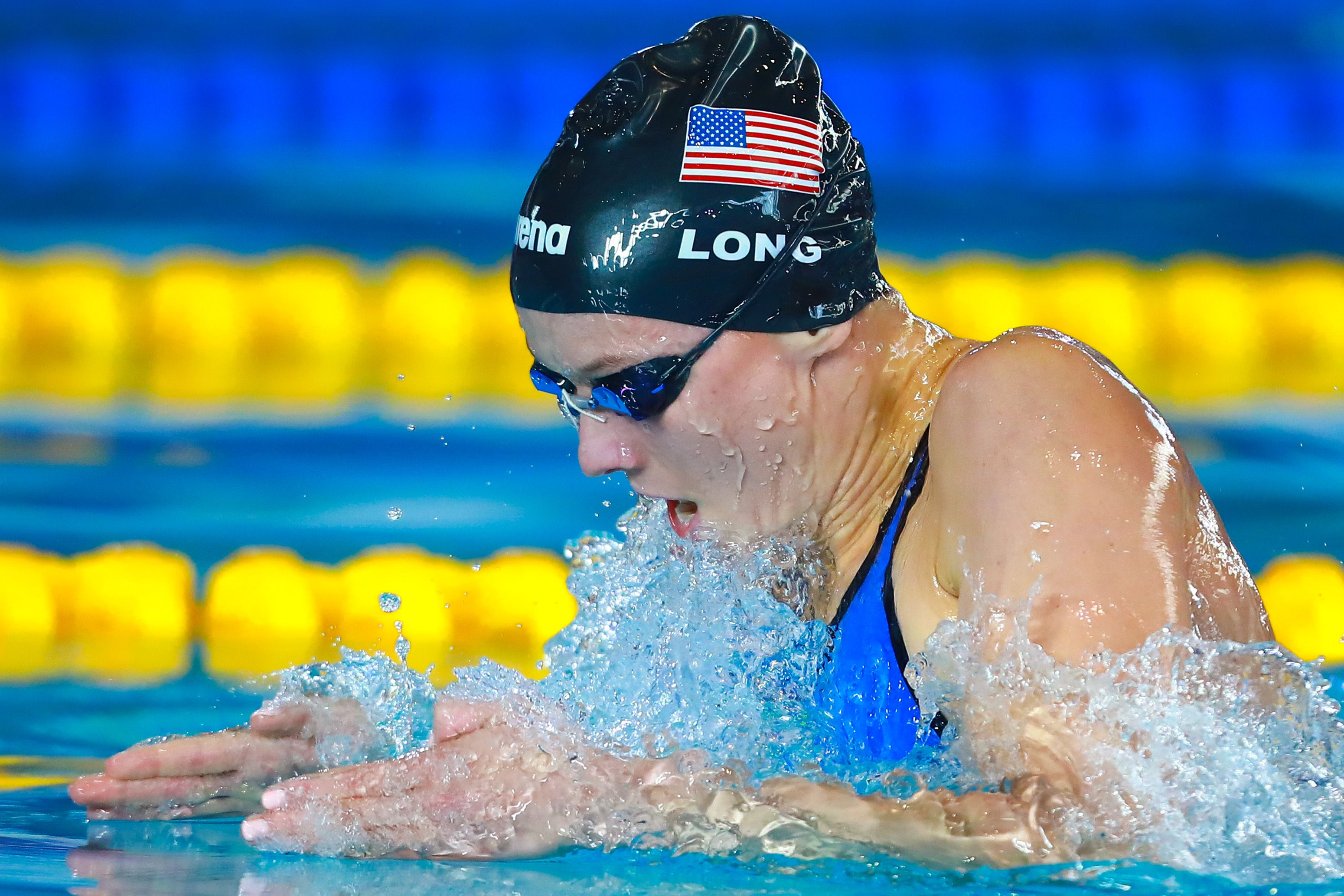 Swimmer Jessica Long has won 23 Paralympic medals, including 13 golds, making her the second-most decorated U.S. Paralympic swimmer ever.
Long, 29, was born in Siberia, Russia, with a rare condition called fibular hemimelia, meaning she didn't have most of the bones in her feet. When she was 13 months old, she was adopted and moved to Baltimore, Maryland, where her legs were amputated.
She started swimming at a young age, noting the water was the place she "felt really free and capable," according to Olympics.com. Long made her Paralympic debut at 12 years old during the 2008 Athens Games, where she won three gold medals.
Allysa Seely, paratriathlon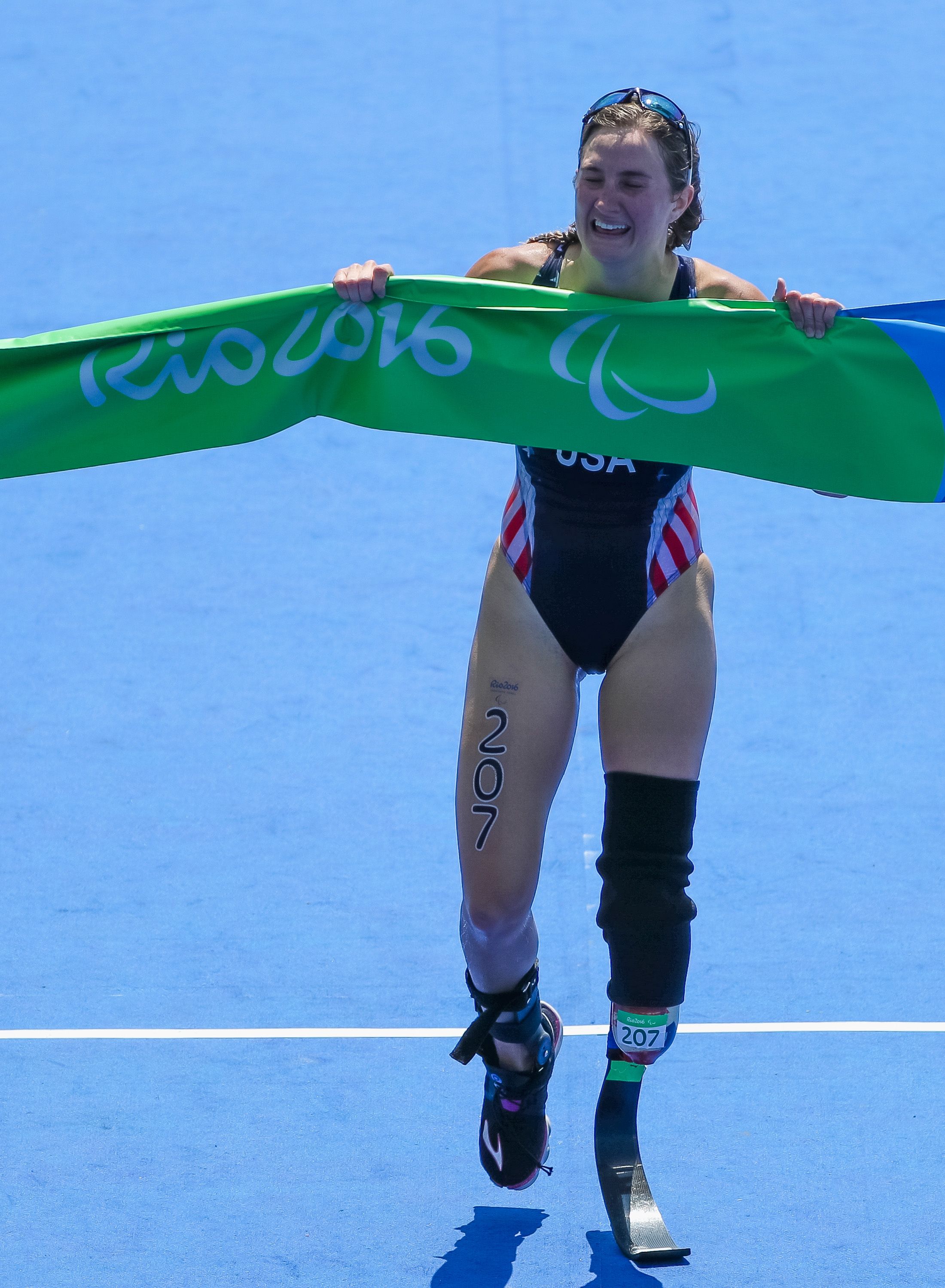 Allysa Seely made history at the 2016 Paralympics, winning the first gold medal in paratriathlon's debut race at the Games.
Seely, 32, was a member of the Arizona State University club triathlon team before being diagnosed with Chiari II Malformation, basilar invagination and Ehlers-Danlos Syndrome, which affects her brain, spine and connective tissues.
Luis Puertas, track and field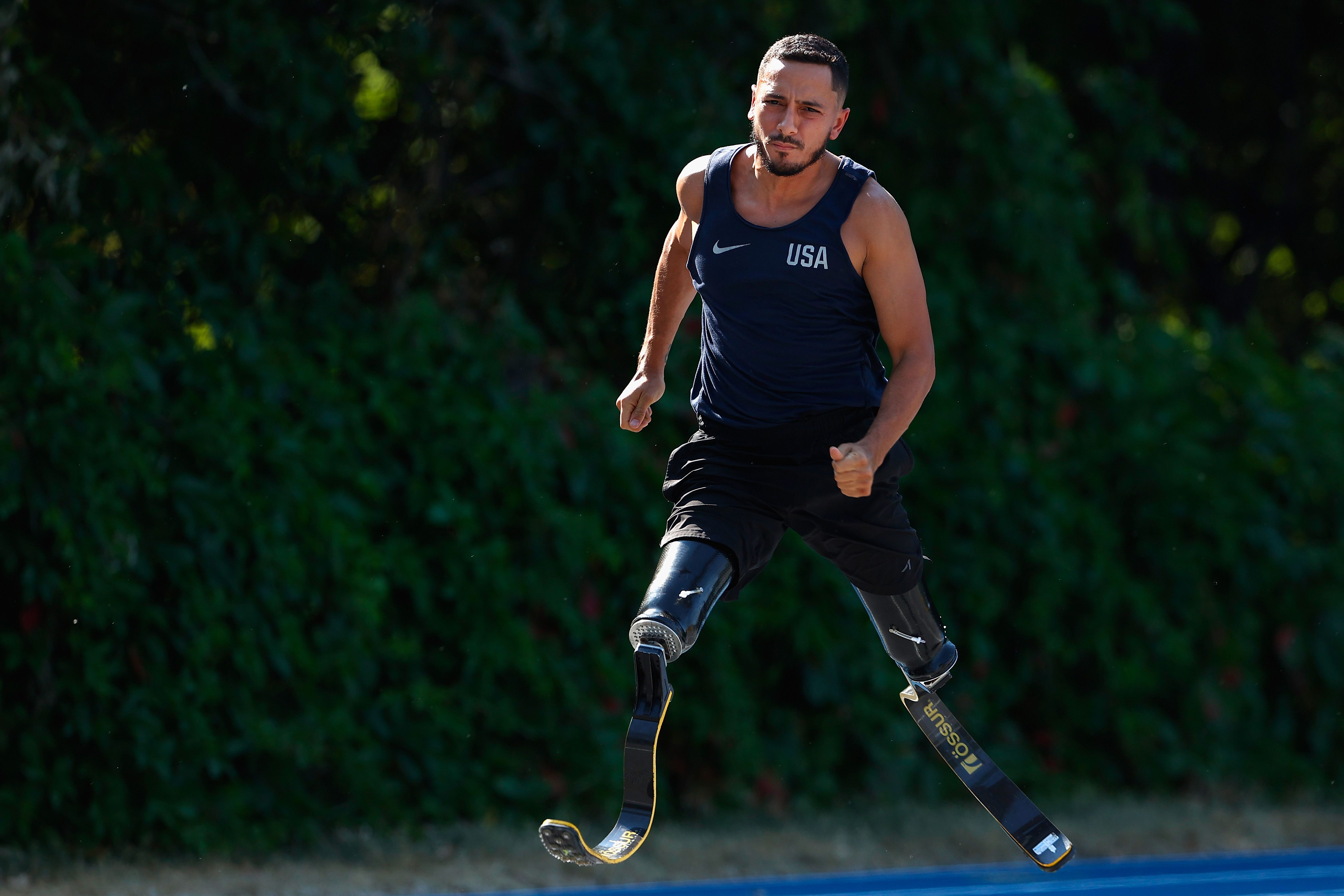 When Luis Puertas lost both his legs serving with the U.S. Army in Iraq, he thought he would never get the chance to don a U.S. uniform and represent his country again, per Amplitude magazine. Just a few years later, the 34-year-old is headed to his first Paralympic Games.
"Now I'm putting on a different type of uniform, but [I'm] still able to represent my country," he said.
He set the third-best 200m time in 2021 at the U.S. National Trials in June.
Melissa Stockwell, paratriathlon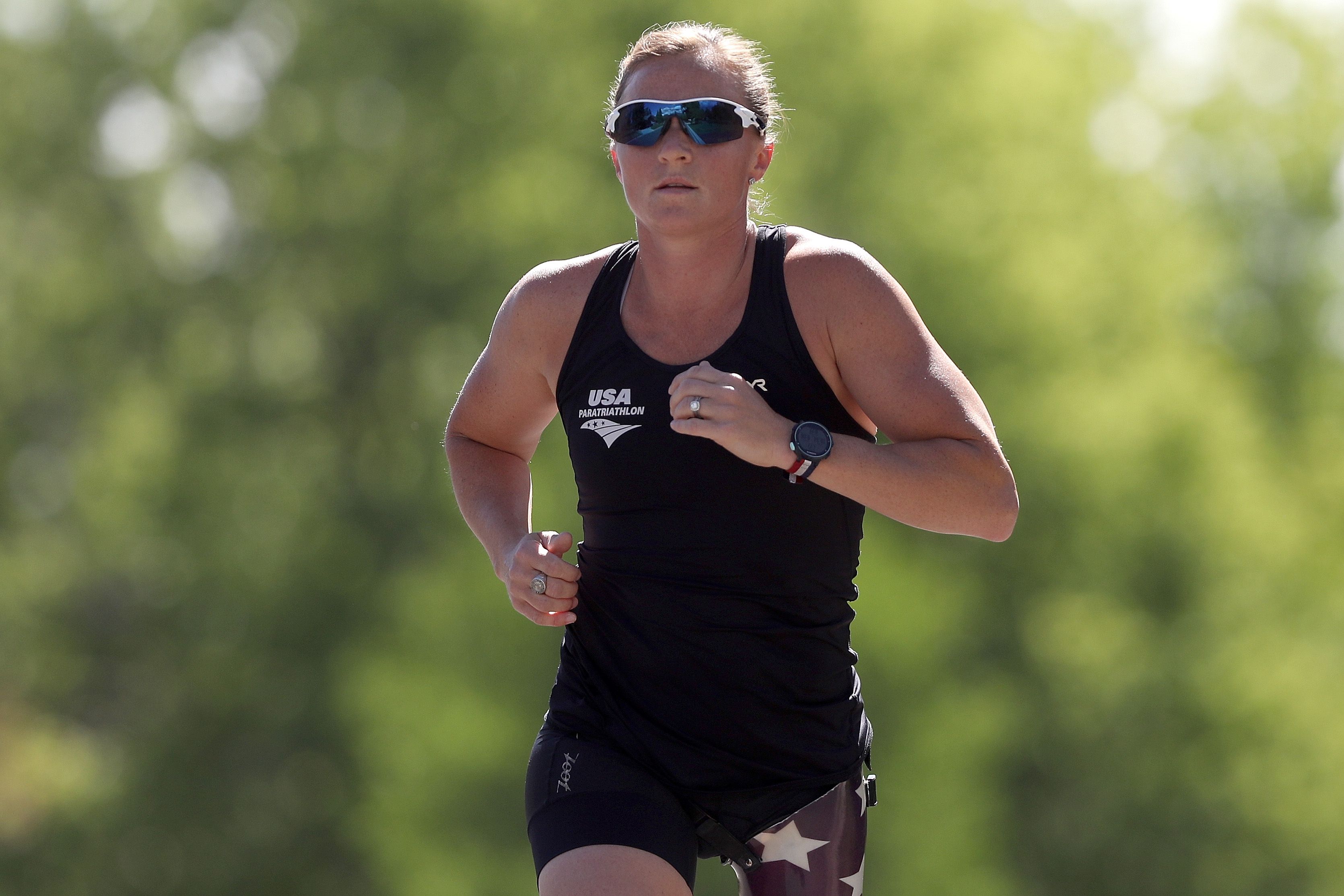 Melissa Stockwell, 41, told Forbes in May that extra time the pandemic allotted for training has left her faster than she's ever been.
Stockwell lost her left leg while serving in Iraq. She medically retired from the U.S. Army and began playing sports competitively.
Stockwell made her Paralympic debut as a swimmer at the 2008 Beijing Games. She later picked up the paratriathlon and became a bronze medalist at the 2016 Rio Games.
"I was always athletic growing up," Stockwell said, per Forbes. "I knew that if I trained hard enough, I would get to compete on the world stage."
Kaitlyn Verfuerth, paracanoing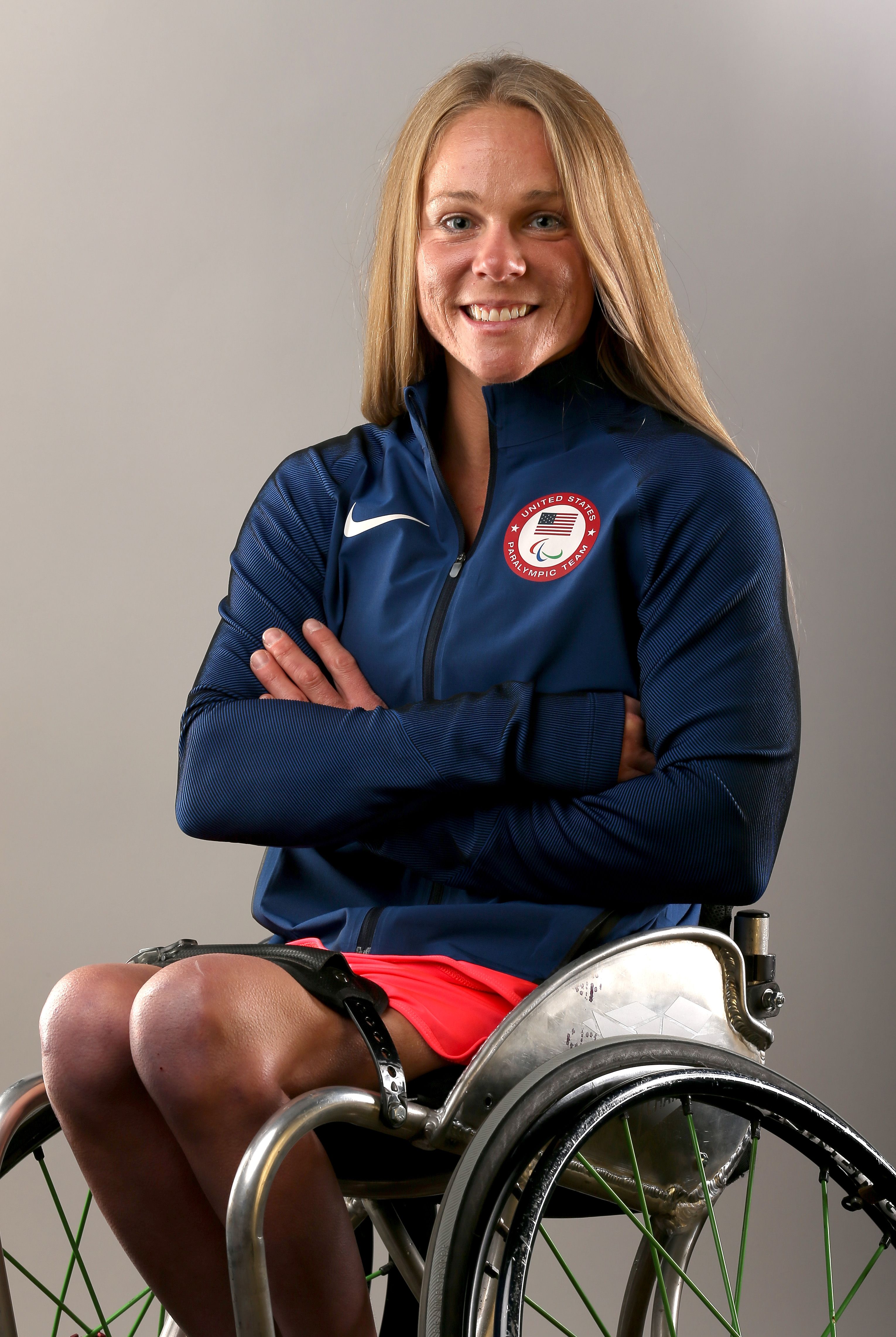 Kaitlyn Verfuerth is putting down her tennis racket and grabbing a paddle as she competes in her first 200-meter paracanoe Paralympic race.
Verfuerth, 36, who competed in wheelchair tennis at the Athens, Beijing and Rio Games, only began canoeing competitively in 2018.
The Paralympic veteran is paralyzed from the waist down, stemming from injuries sustained in a car accident when she was 7 years old.
"I am brand new to this sport. I really just started competing in 2018 and to be honest, I am really lucky to be going," Verfuerth said, per the Arizona Republic.
Steve Serio, wheelchair basketball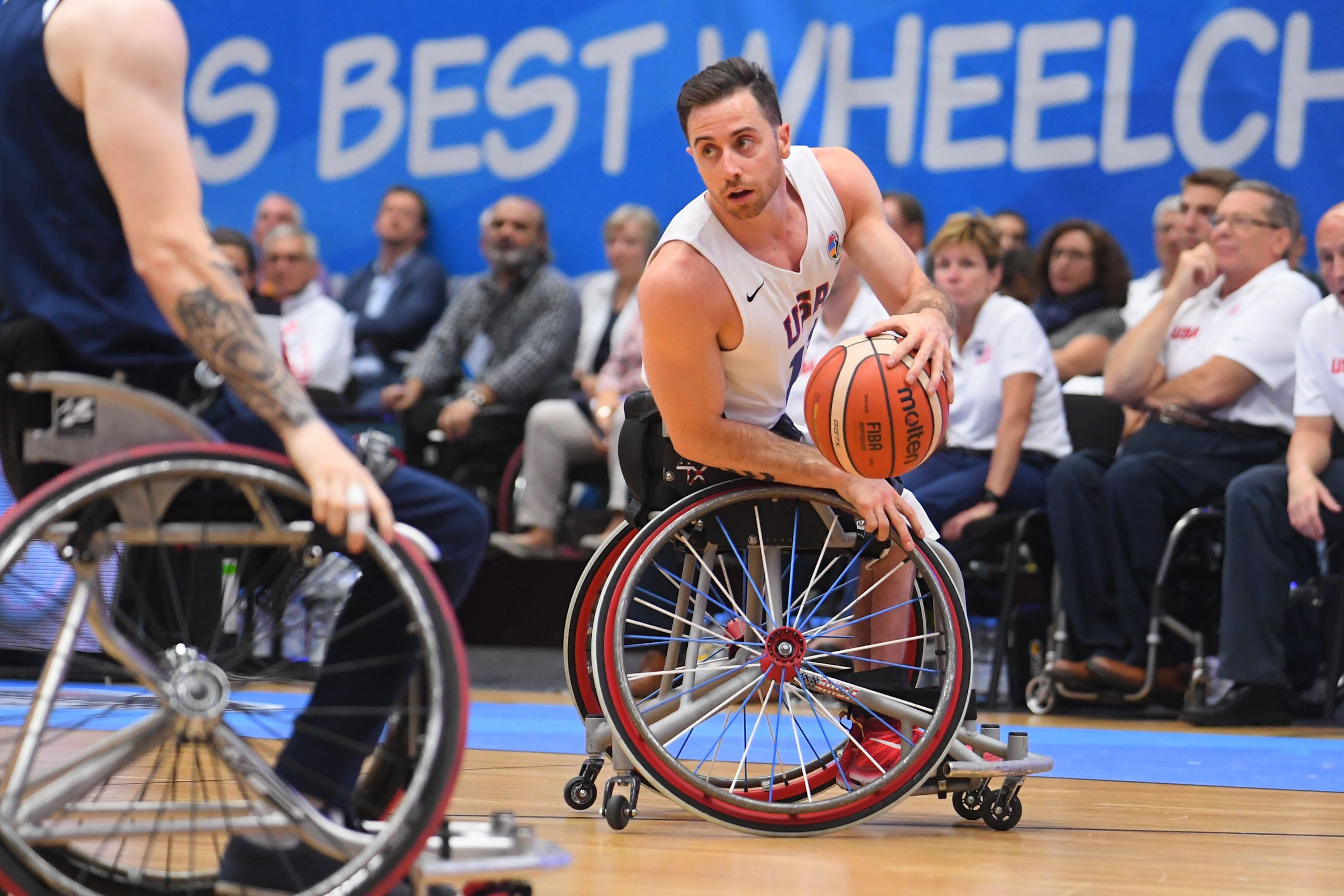 Two-time Paralympic medalist Steve Serio, 33, is prepared to bring home the gold in what he said will likely be "one of the most competitive" wheelchair basketball events he's ever seen, according to Forbes.
Serio was paralyzed from the waist down when, at 11 months old, an operation to remove a spinal tumor resulted in the compression of his spinal cord.
At 14 years old, he picked up wheelchair basketball and has since played in three Paralympics, winning bronze in London and gold in Rio.
"We think that Tokyo is going to be one of the most competitive events we've ever seen, because of how much the game of basketball has grown across the globe," Serio told Forbes.
How to watch:
The Paralympics will take place from Aug. 24-Sept. 5, and will stream on NBCOlympics.com, with many events broadcast on NBC Sports Network (NBCSN). Some events to watch:
Opening ceremony: Aug. 24 at 7 a.m. ET on NBCSN (watch the replay at 2 p.m. on NBC Sports)
Wheelchair basketball and swimming events: Begin Aug. 24 at 10 p.m. ET on NBCSN
Wheelchair tennis: Aug. 26 at 9 p.m. ET on NBCSN
Triathlon and several track and field events: Begin Aug. 27 at 5:30 p.m. ET on the Olympic Channel
Sitting volleyball: Aug. 30 at 3 a.m. ET on NBCSN
The paramarathon: Begins Sept. 4 at 5:30 p.m. ET on the Olympic Channel
Closing ceremony: Sept. 5 at 7 a.m. ET on NBCSN
See the full TV schedule.
Editor's note: All times are subject to change.
Go deeper