U.S. task force lowers recommended age for type 2 diabetes screening to 35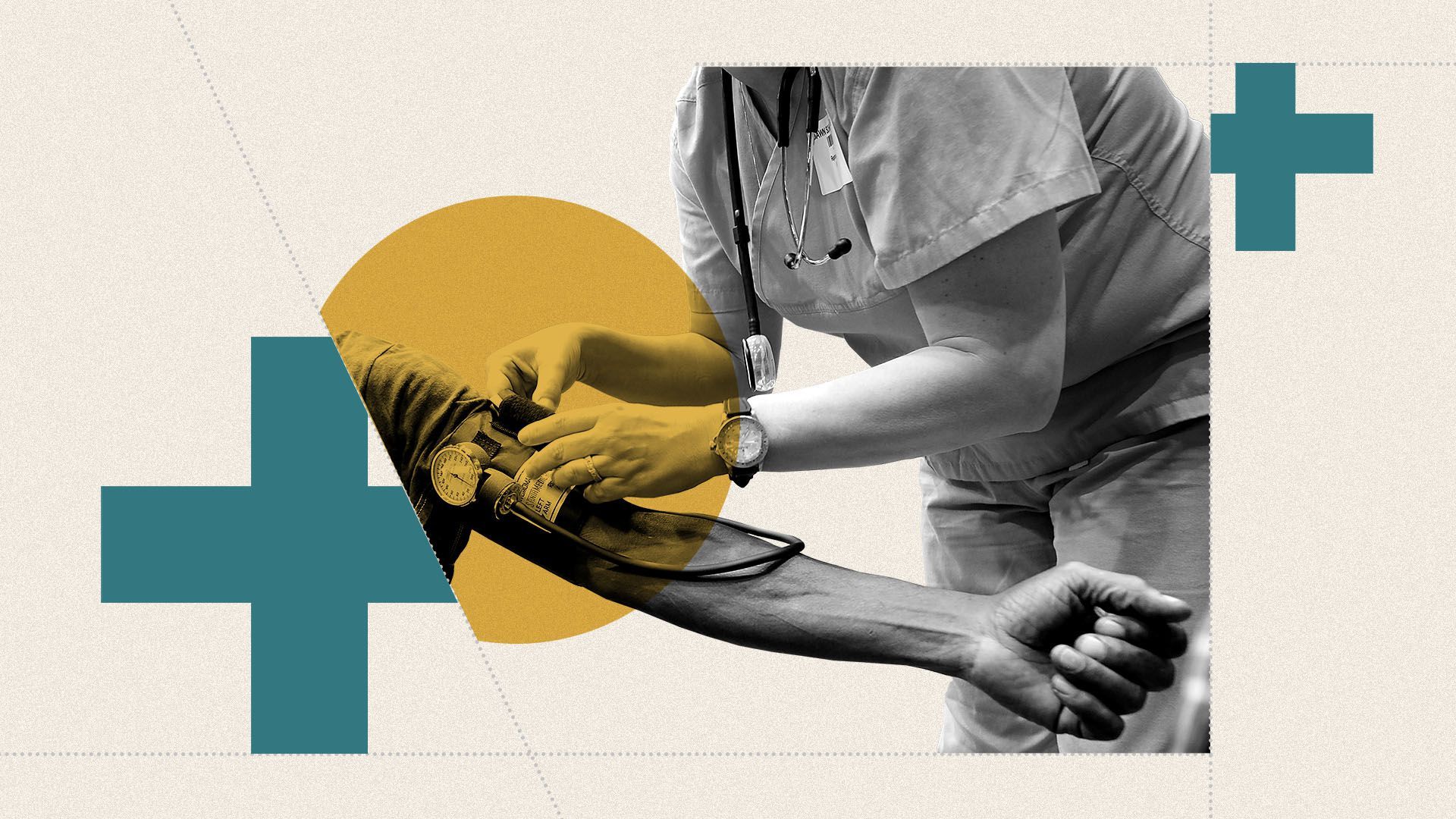 The U.S. Preventive Services Task Force on Tuesday lowered the recommended starting age to screen for type 2 diabetes from age 40 to 35, and said overweight or obese adults at risk for prediabetes should be screened at ages 35 to 70.
Why it matters: Diabetes is the leading cause of kidney failure and new cases of blindness in the U.S. and is associated with an increased risk of cardiovascular disease. About 13% of U.S. adults have diabetes and another 35% are prediabetic, according to the Centers for Disease Control and Prevention.
The big picture: The new guidelines, published in the medical journal JAMA, emphasized the importance of screenings in people with no symptoms, saying 21% of Americans with diabetes are often not aware or did not report having diabetes.
The USPSTF and American Diabetes Association are also sounding alarms on the increasing prevalence of abnormal glucose metabolism and diabetes in younger adults, especially among at-risk racial and ethnic groups, a JAMA editorial notes.
State of play: The guidelines apply to adults that have no symptoms of diabetes but with risk factors including being overweight or obese, older age and having family members with diabetes.
Besides lifestyle changes like diet and exercise, diabetes can be treated with a variety of medications.
The task force also recommended that clinicians offer or refer patients with prediabetes to effective preventive interventions.
Of note: In a separate study, researchers found diagnosed cases of type 1 and type 2 diabetes are surging among youth in the U.S.
From 2001 to 2017, the number of people 20 years old and younger living with type 1 diabetes increased by 45%, and the number living with type 2 diabetes grew by 95%.
What they're saying: "Lowering the age requirement down to 35 for those that are overweight or obese is a step in the right direction," Robert Gabbay, chief scientific and medical officer for the ADA, told Axios.
"There is still the opportunity to extend screening further — for example, those with a history of gestational diabetes, to younger ages with risk factors given the alarming increase in diabetes youth," he added.
Go deeper