Pentagon on wretched conditions for Afghans at Qatar base: "Nobody's making excuses"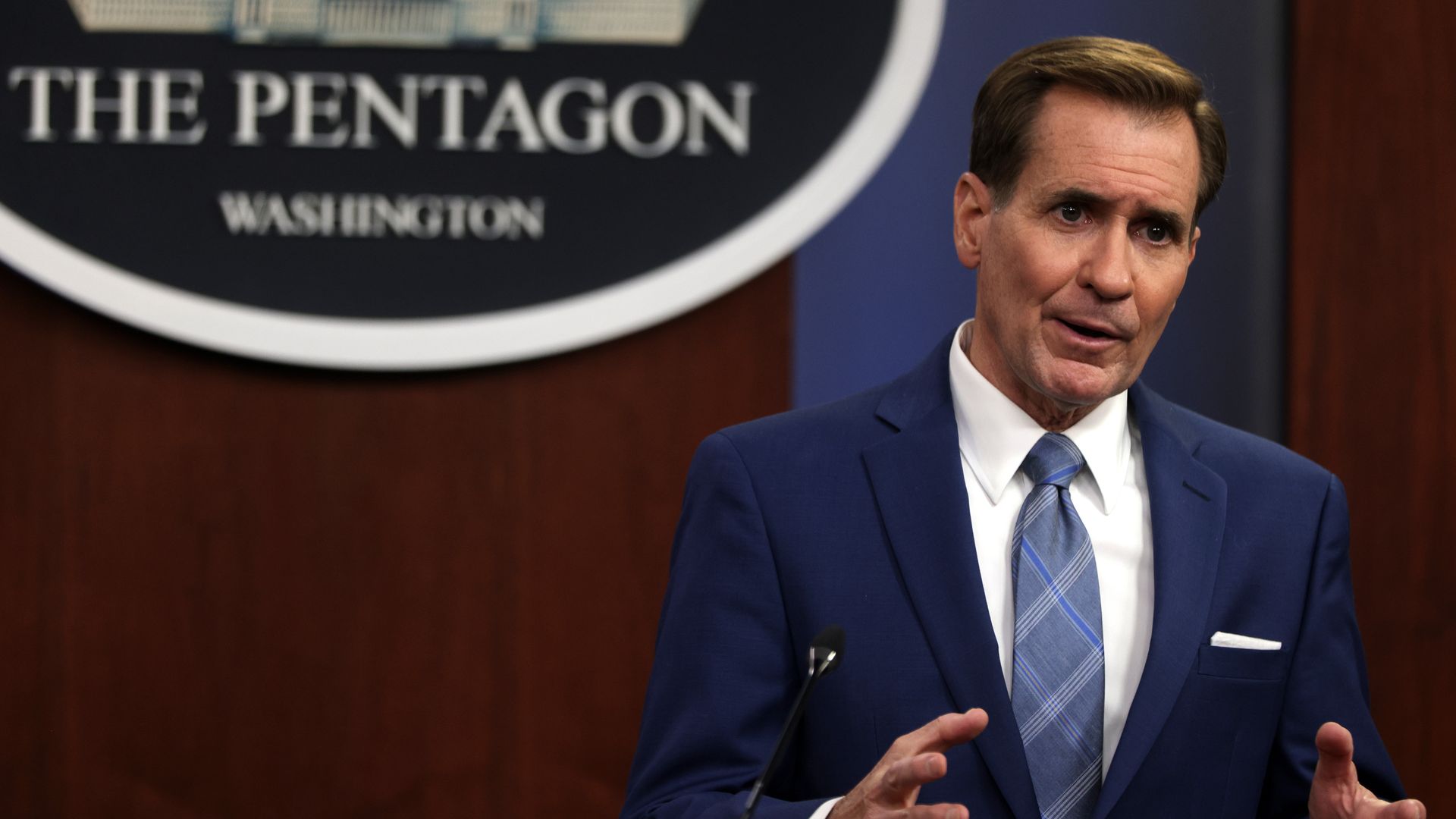 Pentagon spokesperson John Kirby said Tuesday that "nobody is making excuses" and "everybody's focused on trying" to improve the conditions at the Qatar air base housing Afghan evacuees after Axios reported the base was awash with loose feces and urine and a rat infestation.
Driving the news: In an email obtained by Axios, a U.S. official describes conditions at the Al Udeid Air Base in Doha as "a living hell." The email highlights the despair inside the federal government and some elements of the Biden administration at the handling of the Afghanistan withdrawal, Axios' Jonathan Swan, Hans Nichols and Glen Johnson write.
What they're saying: "Nobody's making excuses, nobody's ducking from this. We recognize that things were, and in many ways still are, not at the level of sanitation and good hygiene that we want," Kirby said.
He added that efforts are being made to improve conditions at the Qatar air base and at "every other temporary safe haven that we're operating from."
The poor conditions were "facilitated by the sheer numbers, and the speed with which those numbers got there," Kirby said.
"Nobody, nobody here, wants anyone to be less than safe, secure, comfortable and well-cared for as they go through this process," Kirby said. "We take it very seriously."
"But we'll be the first to admit that there were conditions at Al Udeid that could have been better, they are improving now," he added, saying that they are not "perfect."
Go deeper: "A living hell": Leaked email describes Afghan refugee conditions
Go deeper