Tokyo Paralympics kick off amid COVID state of emergency
The Tokyo Paralympics officially began on Tuesday as athletes representing 162 countries and a delegation of refugees processed in the parade of nations before the cauldron was lit.
Driving the news: The opening ceremony for the 16th Summer Paralympics took place in a spectator-less stadium and featured a smaller number of athletes compared to years prior as COVID-19 restrictions prohibit athletes from entering the Paralympic Village until five days before their competitions, per the New York Times.
The Refugee Paralympic Team, which is making its second appearance in the Games, led the parade of athletes.
In a show of respect for Paralympic athletes from Afghanistan who are not able to attend the Games due to unrest in the country amid the Taliban takeover, a Paralympic volunteer carried Afghanistan's flag into the stadium.
Triathlete Melissa Stockwell and wheelchair rugby player Charles Aoki carried the U.S. flag into the opening ceremony.
The big picture: 4,537 Paralympians will compete in Tokyo between Tuesday and the closing ceremonies on Sept. 5.
The Paralympics kick off in the backdrop of rising coronavirus cases in Japan, which is in the midst of its fourth state of emergency. There have already been at least three cases in the Paralympic Village.
NBC will broadcast the Games, presenting a record 1,200 hours of programming.
Five countries — including Bhutan, Grenada, the Maldives, Paraguay and St. Vincent and the Grenadines — sent athletes to the Paralympics for the first time this year, the New York Times reports.
The opening ceremony in photos: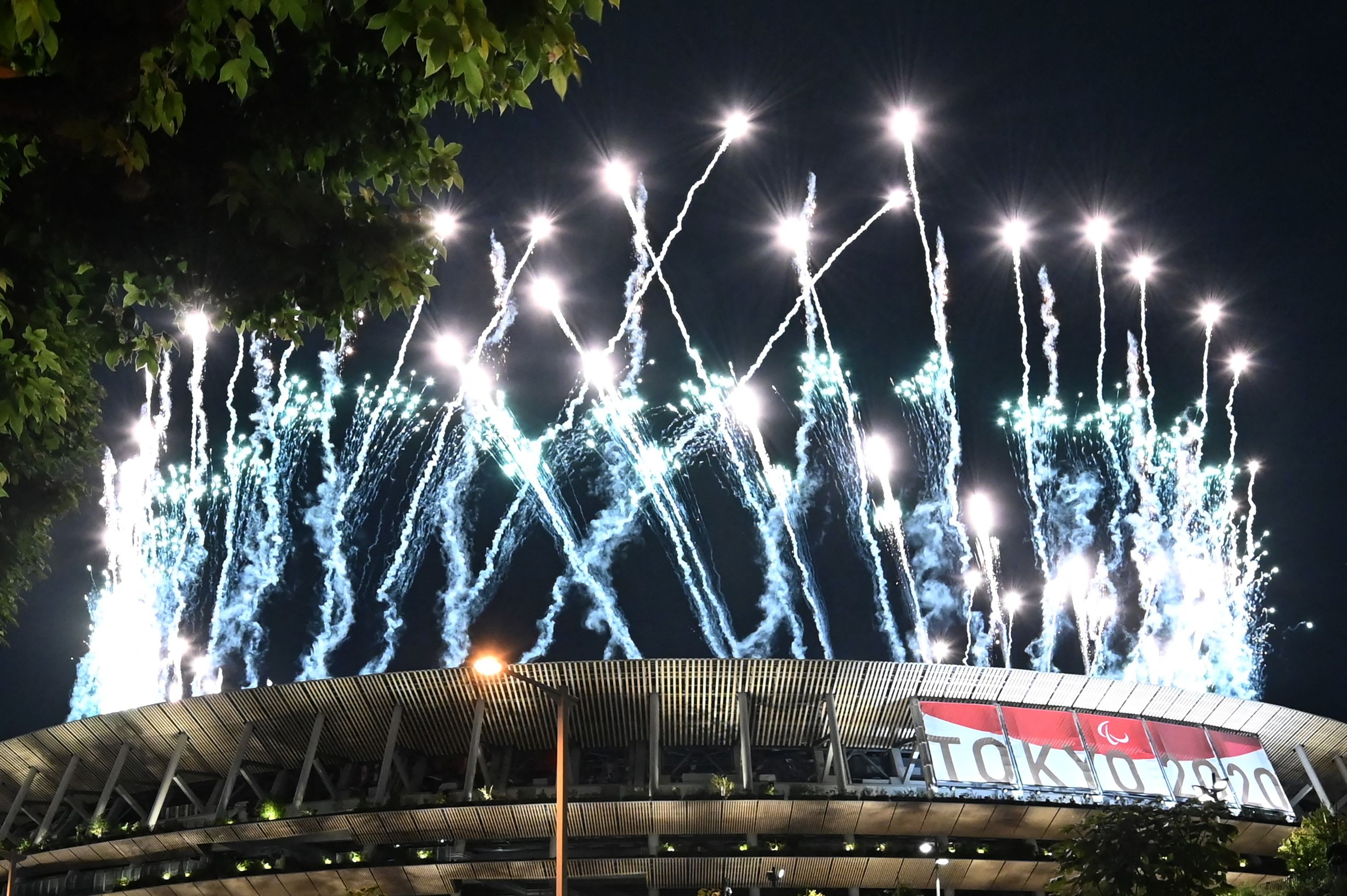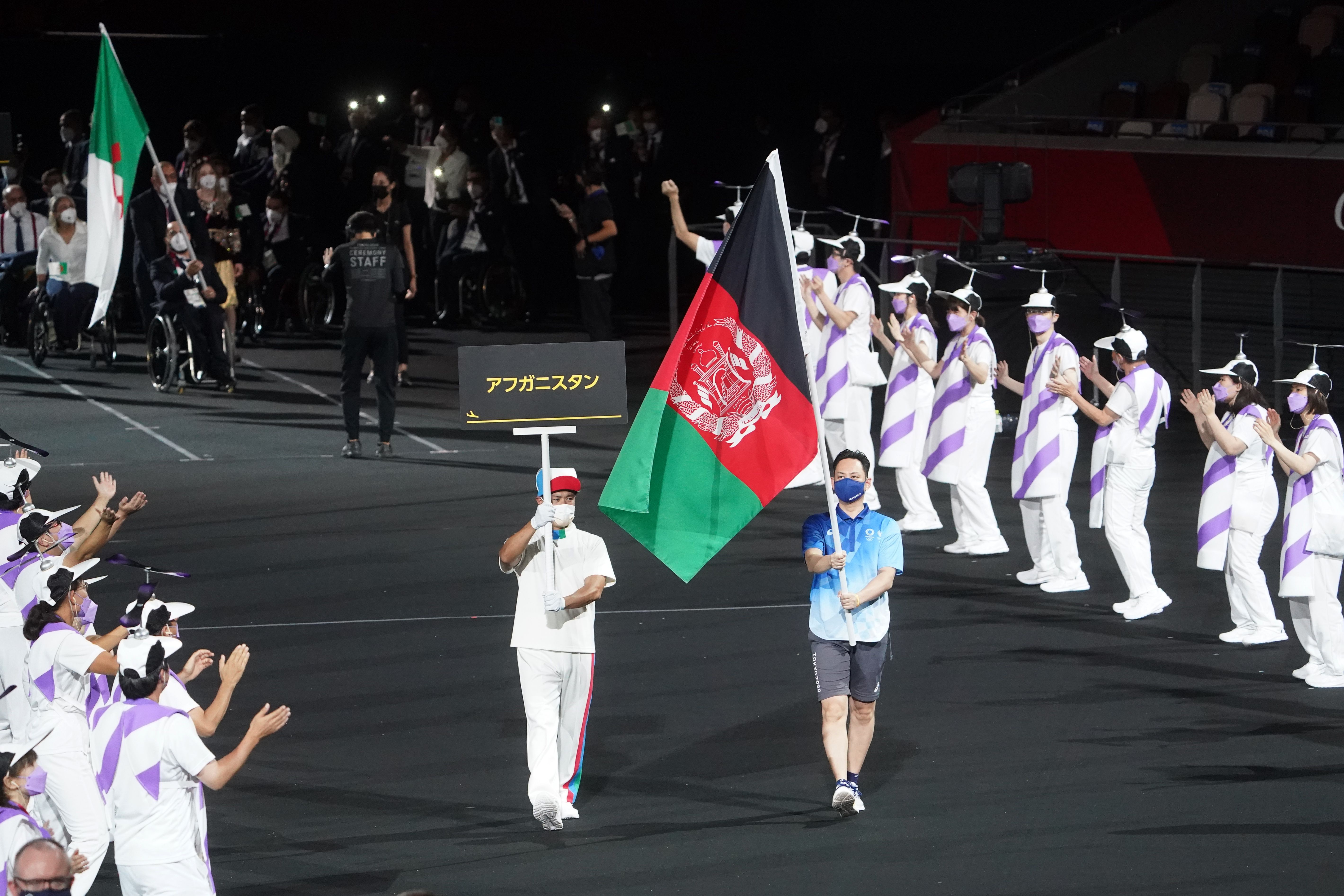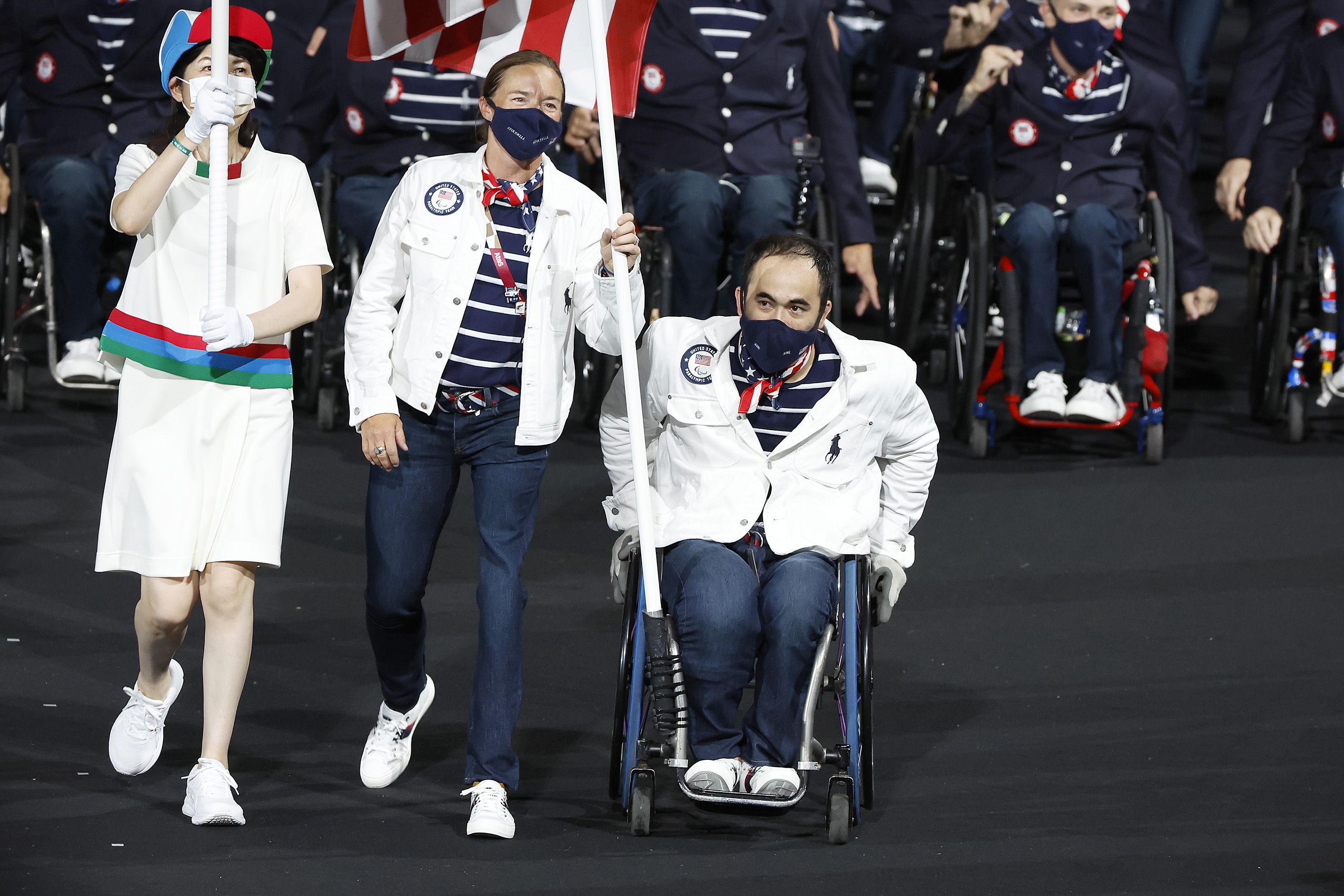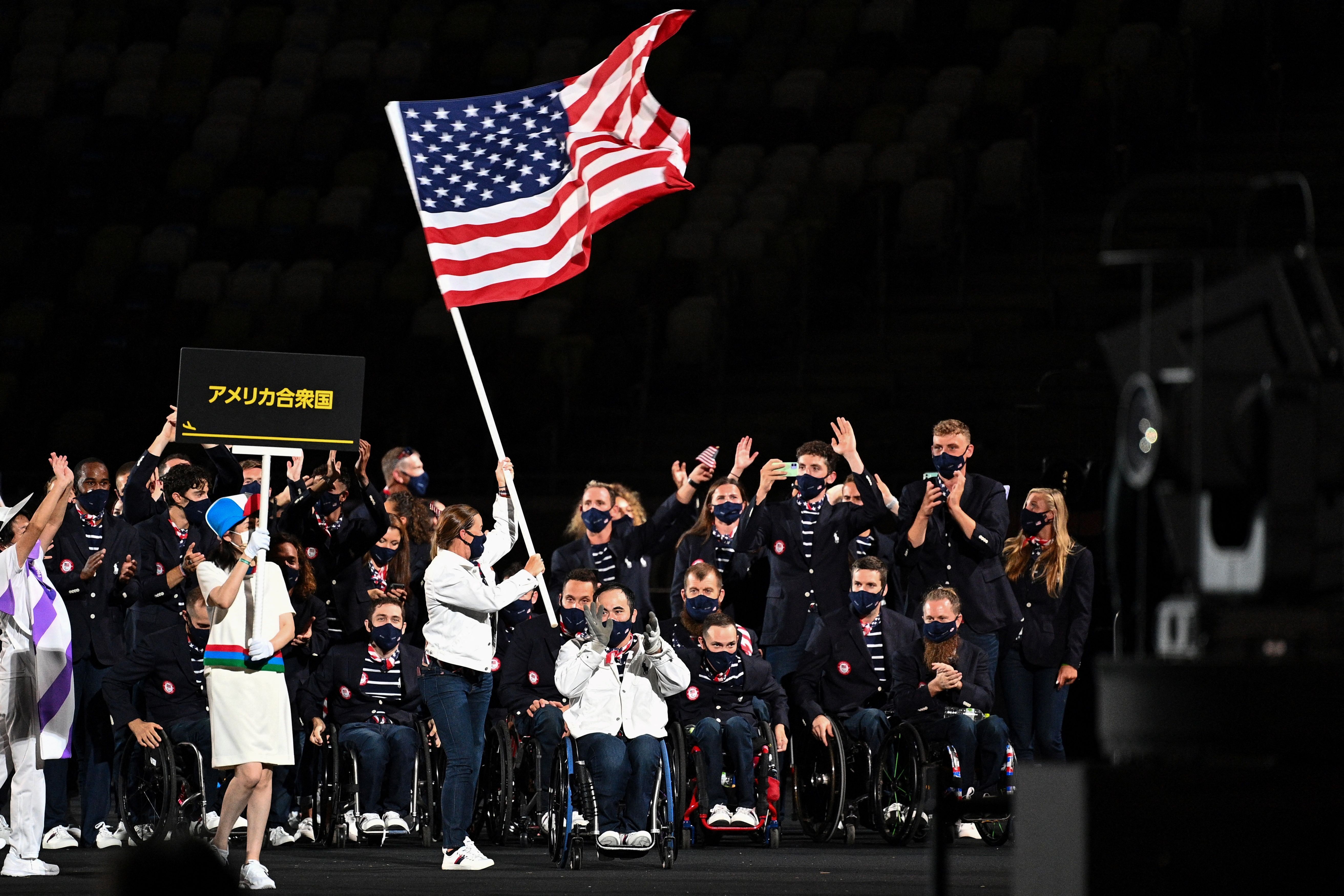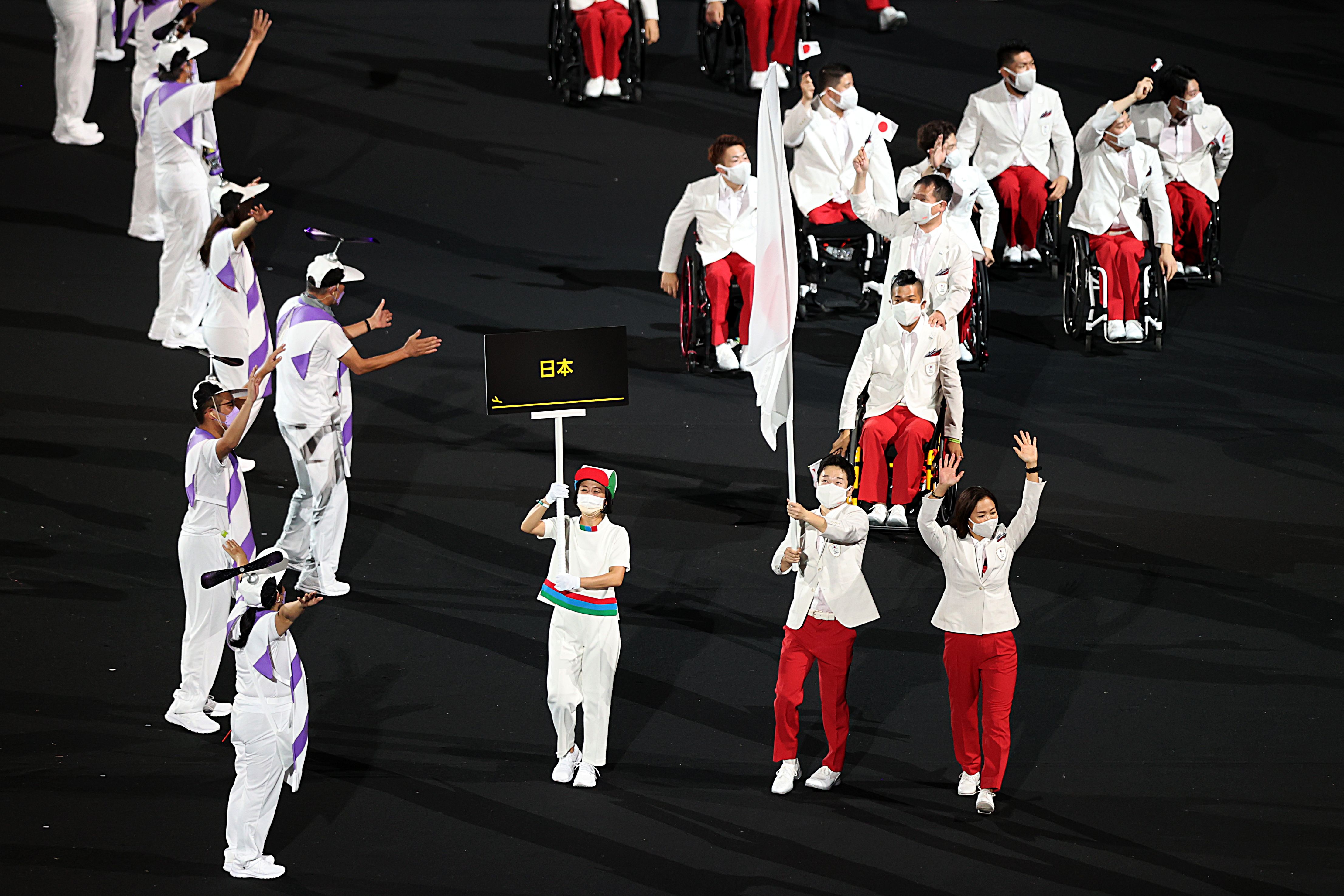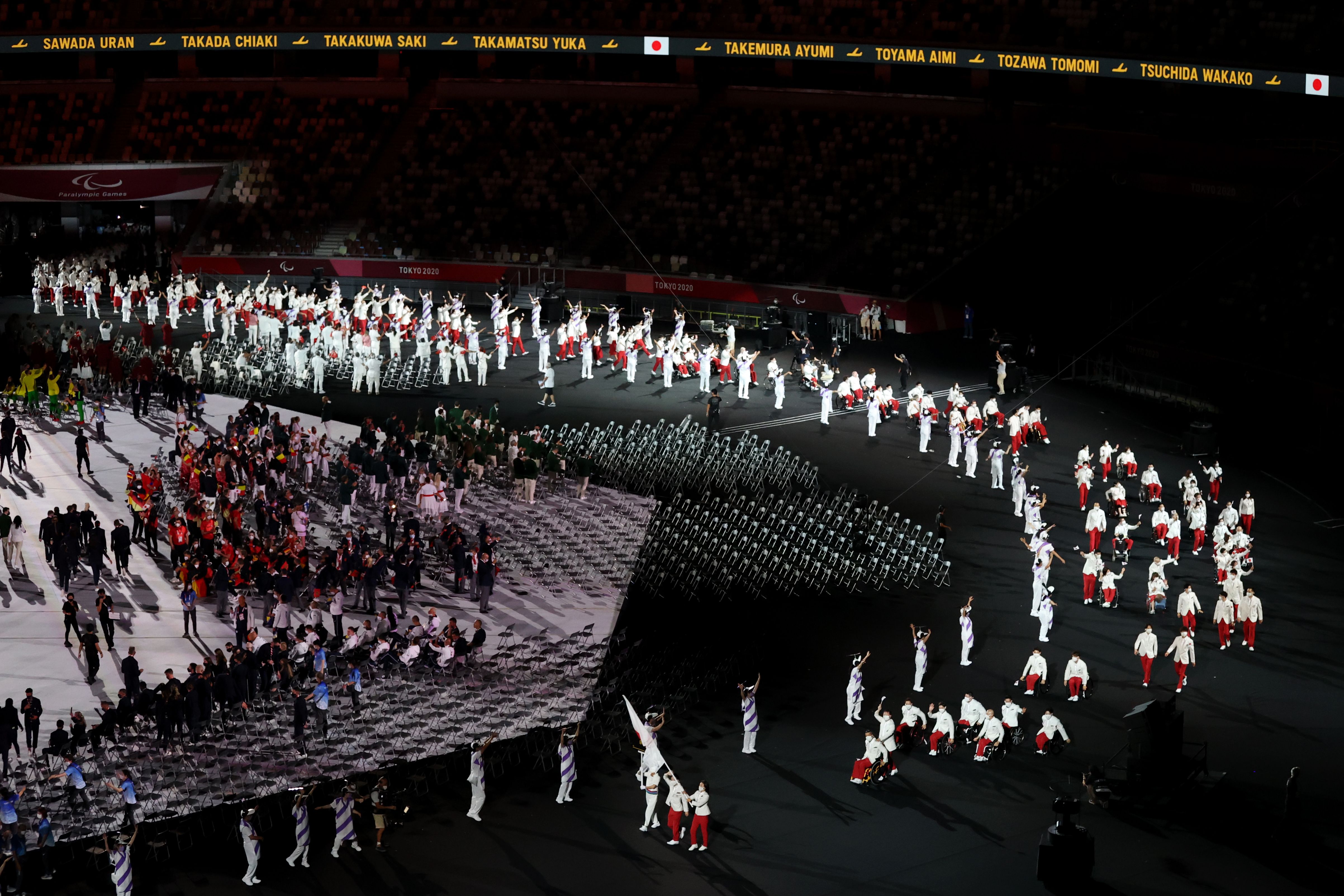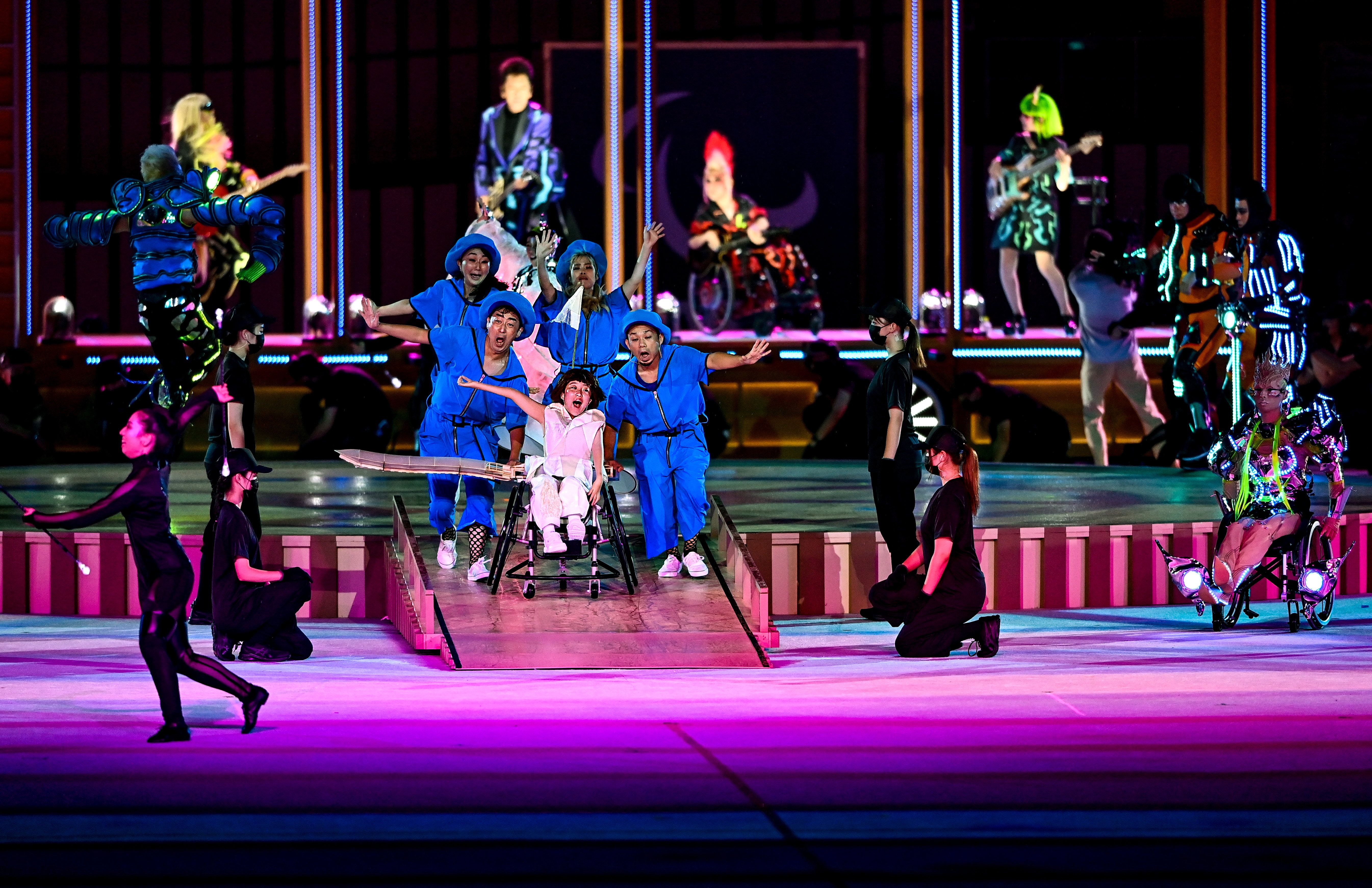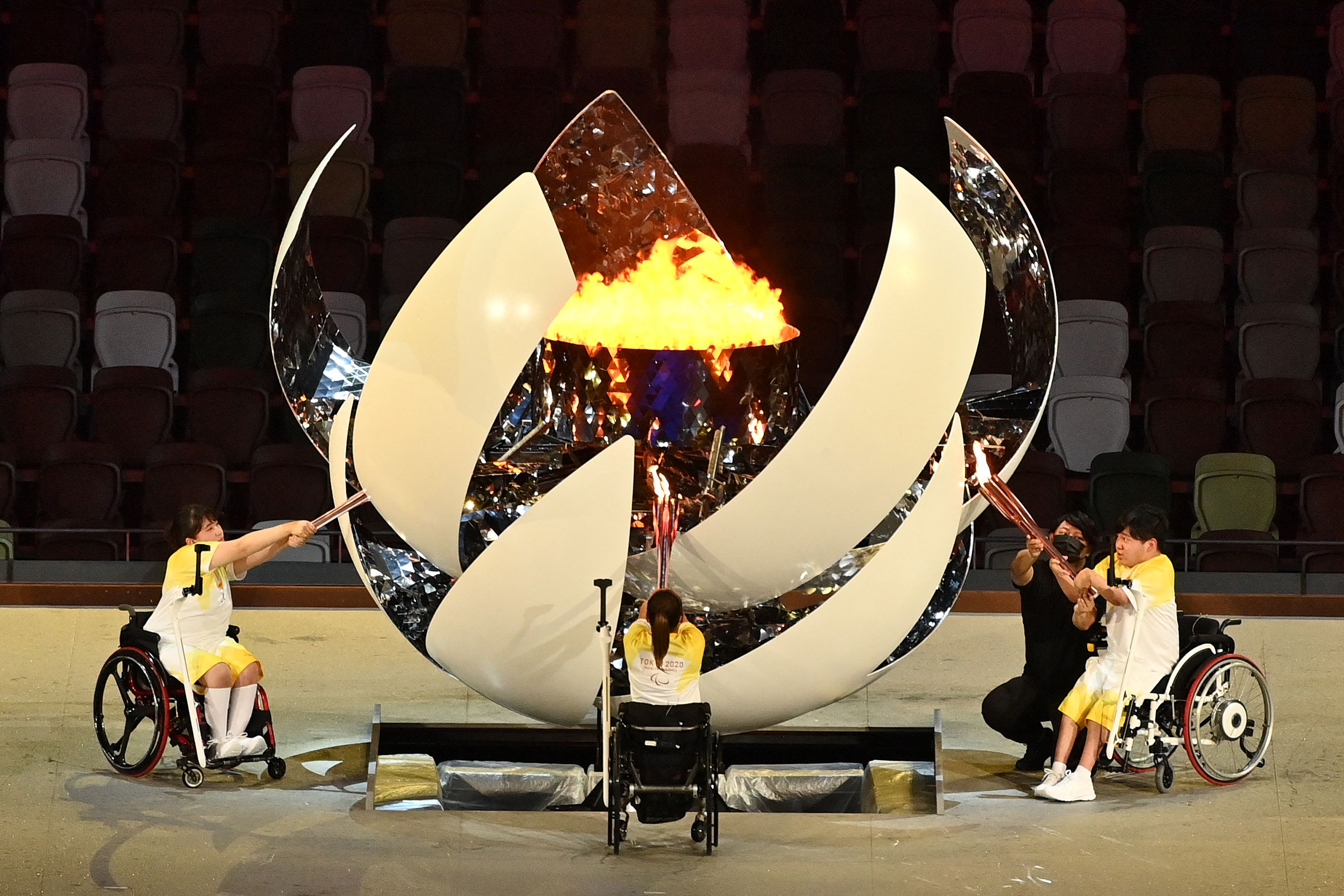 Between the lines: The Paralympics was the brainchild of Ludwig Guttmann, a Jewish neurologist in 1930s Germany who was forced out of his job when Adolf Hitler came to power.
Guttmann's family escaped to England in 1939, where he took a post at the Stoke Mandeville spinal injury center for soldiers. There, he realized sports could mentally and physically rehabilitate his patients.
In 1948, with London hosting the Olympics, Guttmann organized the first annual Stoke Mandeville Games.
By 1960, the event had grown to include 400 athletes and was officially recognized as the first Paralympic Summer Games in Rome. Since then, it has run parallel to the Olympics.
Go deeper: The U.S. Paralympic athletes to watch
Go deeper