VP Harris' overseas flight delayed due to "anomalous health incident" in Hanoi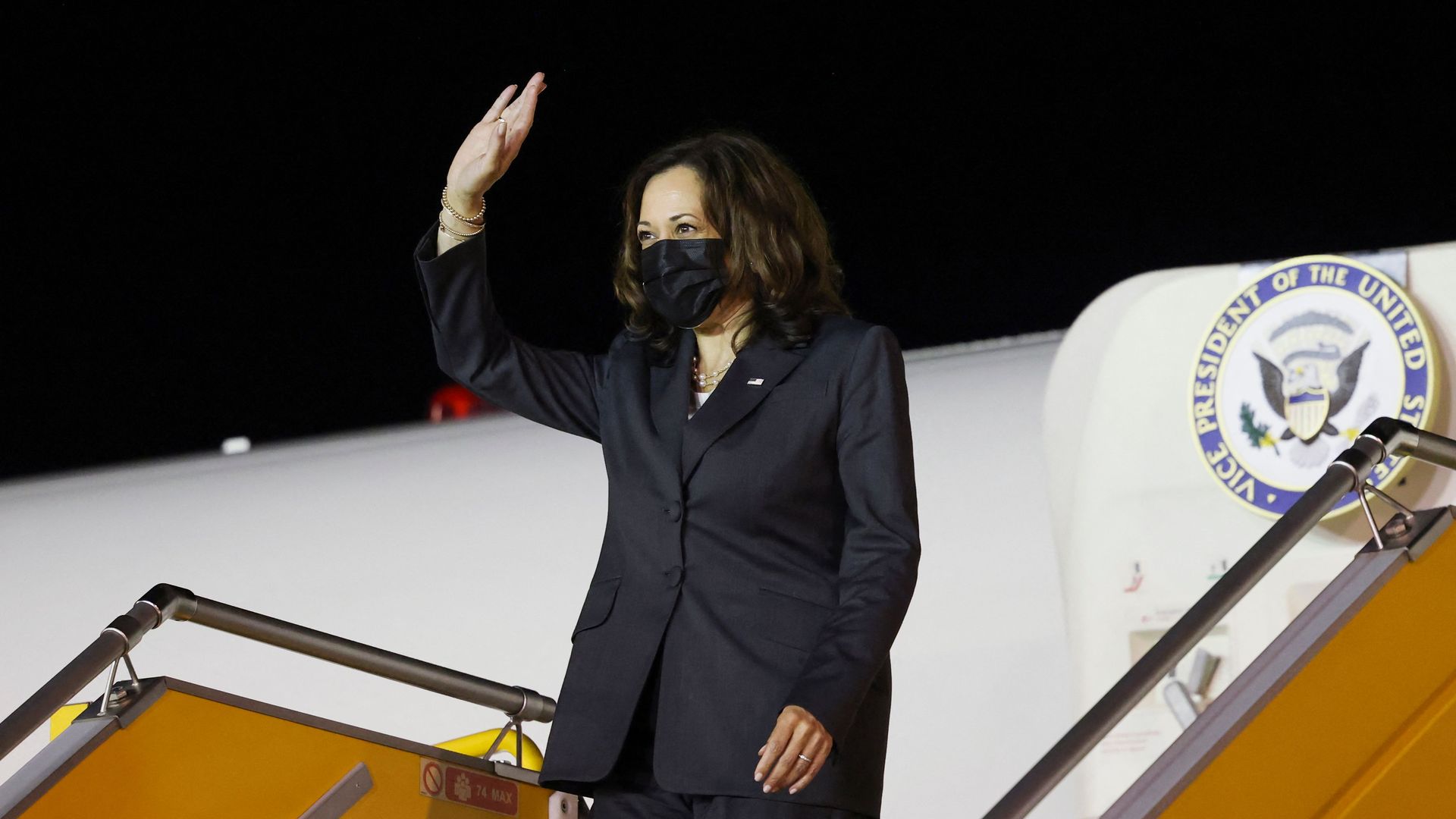 Vice President Kamala Harris' Tuesday flight from Singapore to Vietnam was delayed roughly three hours due to a "recent possibly anomalous health incident" in Hanoi, per a statement from the U.S. Embassy in Vietnam.
Why it matters: That phrasing is how the U.S. government typically refers to the mysterious symptoms associated with Havana syndrome that has sickened hundreds of U.S. officials in recent years.
As many as 200 Americans who worked in overseas posts have said they experienced symptoms consistent with "Havana Syndrome," which has been used to describe mysterious brain injuries suffered by embassy staff.
The big picture: The cause of "Havana Syndrome" remains unknown.
Secretary of State Antony Blinken told NBC News in early August that his department still lacks answers for the cause of and treatments for unexplained health incidents that have affected U.S. diplomats working in multiple countries.
What they're saying: "Earlier this evening, the Vice President's traveling delegation was delayed from departing Singapore because the Vice President's office was made aware of a report of a recent possible anomalous health incident in Hanoi, Vietnam. After careful assessment, the decision was made to continue with the Vice President's trip," Rachael Chen, spokesperson for the U.S. embassy in Hanoi, said a statement.
Onboard Air Force Two, Harris' chief spokesperson Symone Sanders said the vice president is "well, all is fine and looking forward to meetings in Hanoi tomorrow." Later she said the delay had "nothing to do with the vice president's health," per a pool report.
"We, of course, take any reported incident of Havana syndrome seriously," White House press secretary Jen Psaki said. "This is not a confirmed case at this point in time."
Go deeper: "Havana syndrome" among U.S. diplomats in China and Cuba likely caused by microwave energy
Go deeper