DOJ approves $32 million award for FIFA in corruption probe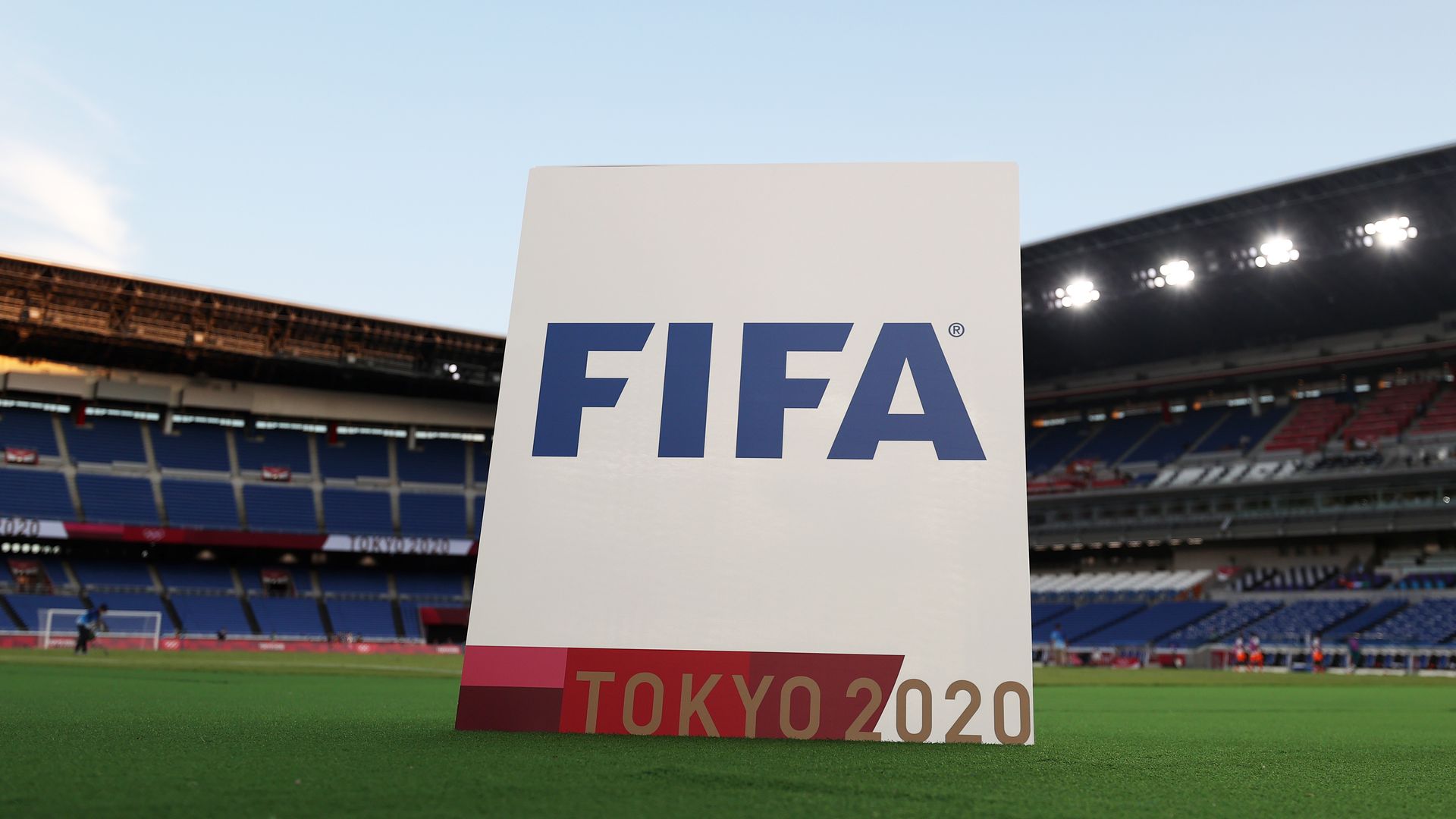 FIFA and two other organizations are set to receive more than $200 million in compensation from the U.S. government related to a 2015 corruption scandal, the Justice Department announced Tuesday.
Flashback: The repayment comes six years after a criminal prosecution revealed that millions of dollars had been diverted for decades from the sport and into the hands of global officials and businessmen.
By the numbers: The DOJ granted a joint petition for remission, recognizing losses and granting repayment up to $201 million, of which $32.3 million in forfeited funds has been approved for an initial distribution.
The repayments will be distributed among FIFA, CONCACAF — the confederation responsible for soccer governance in North and Central America — and CONMEBOL — the organization responsible for soccer governance in South America.
Prosecutors have charged at least 50 people in the case.
What they're saying: "Today's announcement confirms that money stolen by corrupt soccer officials and sports marketing executives through fraud and greed will be returned to where it belongs and used to benefit the sport," acting U.S. Attorney Jacquelyn Kasulis for the Eastern District of New York said in a statement.
"Not one official in this investigation seemed to care about the damage being done to a sport that millions around the world revere," Michael Driscoll, assistant director-in-charge of the FBI's New York Field Office, said.
"The only silver lining is the money will now help underprivileged people who need it, not the wealthy executives who just wanted it to get richer," he added.
Go deeper