Biden told G7 allies U.S. still plans to get out of Kabul by Aug. 31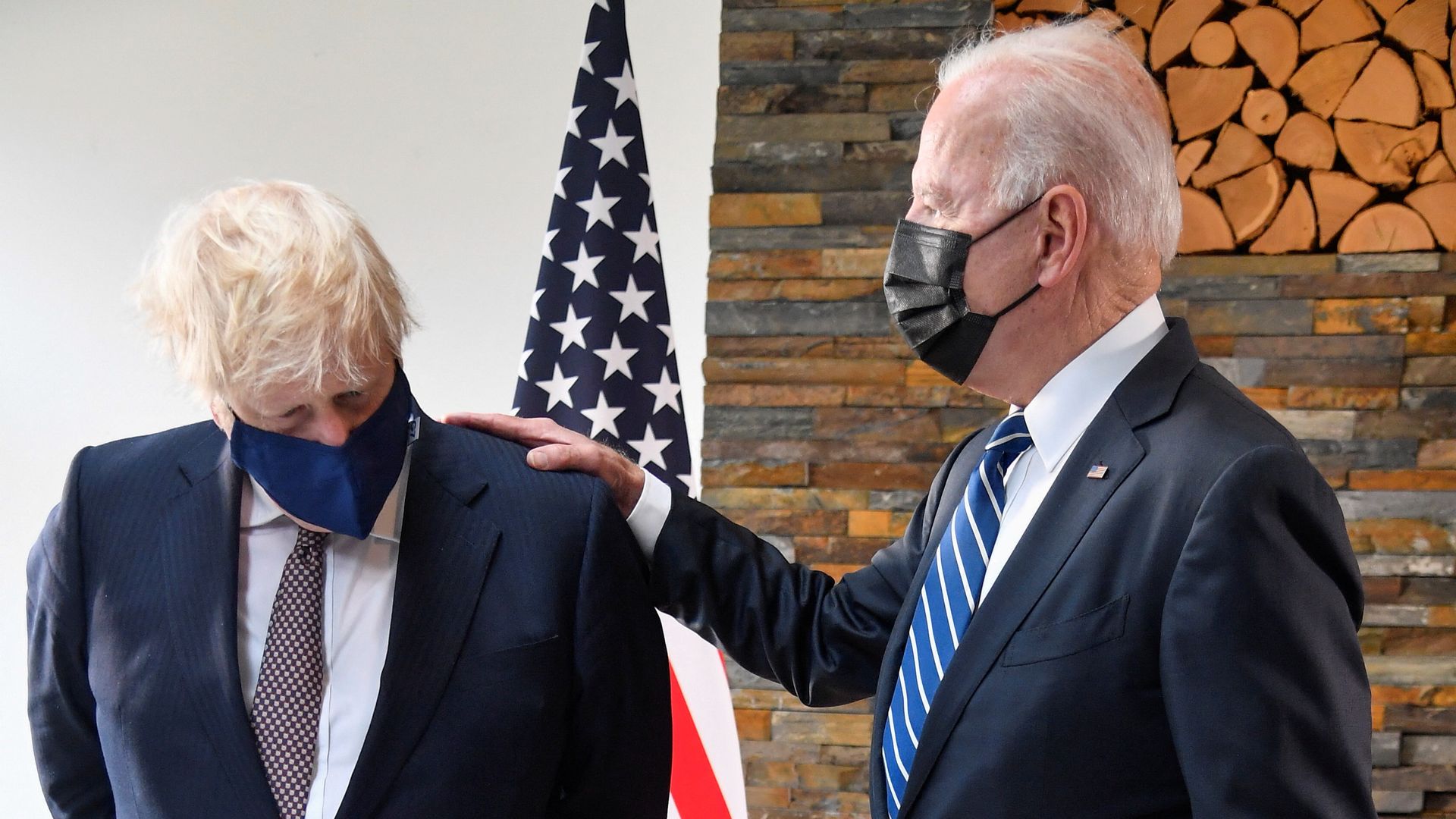 President Biden told his fellow G7 leaders that the U.S. is on pace to complete its evacuation operation in Afghanistan by his Aug. 31 deadline, and that staying longer would increase the risk to U.S. troops, White House press secretary Jen Psaki said Tuesday.
Why it matters: Allies including the United Kingdom and France have lobbied the Biden administration to press the Taliban to extend the timeline, fearing they won't be able to get their citizens and Afghan allies out in time. But the Taliban has said it views the Aug. 31 as a red line, and Biden is still aiming to get out before then — though he has asked for "contingency plans," the White House said.
What they're saying: Psaki said Biden stressed that the U.S. will need cooperation from the Taliban to finish the operation on time.
Taliban spokesman Zabihullah Mujahid said earlier Tuesday that the group would continue to allow foreign nationals to depart but would block Afghans from leaving the country, in a potential challenge to Biden's promise to protect the Afghans who served alongside U.S. troops.
The Pentagon has acknowledged it will need time to withdraw U.S. troops and equipment, meaning the civilian evacuation could have to wind down starting Friday to meet the deadline.
After the virtual G7 gathering Tuesday morning, the club of wealthy democracies issued a joint statement that included a list of conditions on which they said the legitimacy of Afghanistan's next government would depend.
Those included preventing terrorism, allowing humanitarian access, countering drug and human trafficking and safeguarding the rights of women, children and ethnic and religious minorities.
"We will judge the Afghan parties by their actions, not their words," the statement read.
U.K. Prime Minister Boris Johnson — who chaired the meeting and was expected to lobby Biden to press the Taliban for more time to evacuate — said afterward that the G7's "No. 1 condition" was that the Taliban allow safe passage for those who want to leave Afghanistan beyond Aug. 31.
Go deeper