California expands lawsuit against Activision Blizzard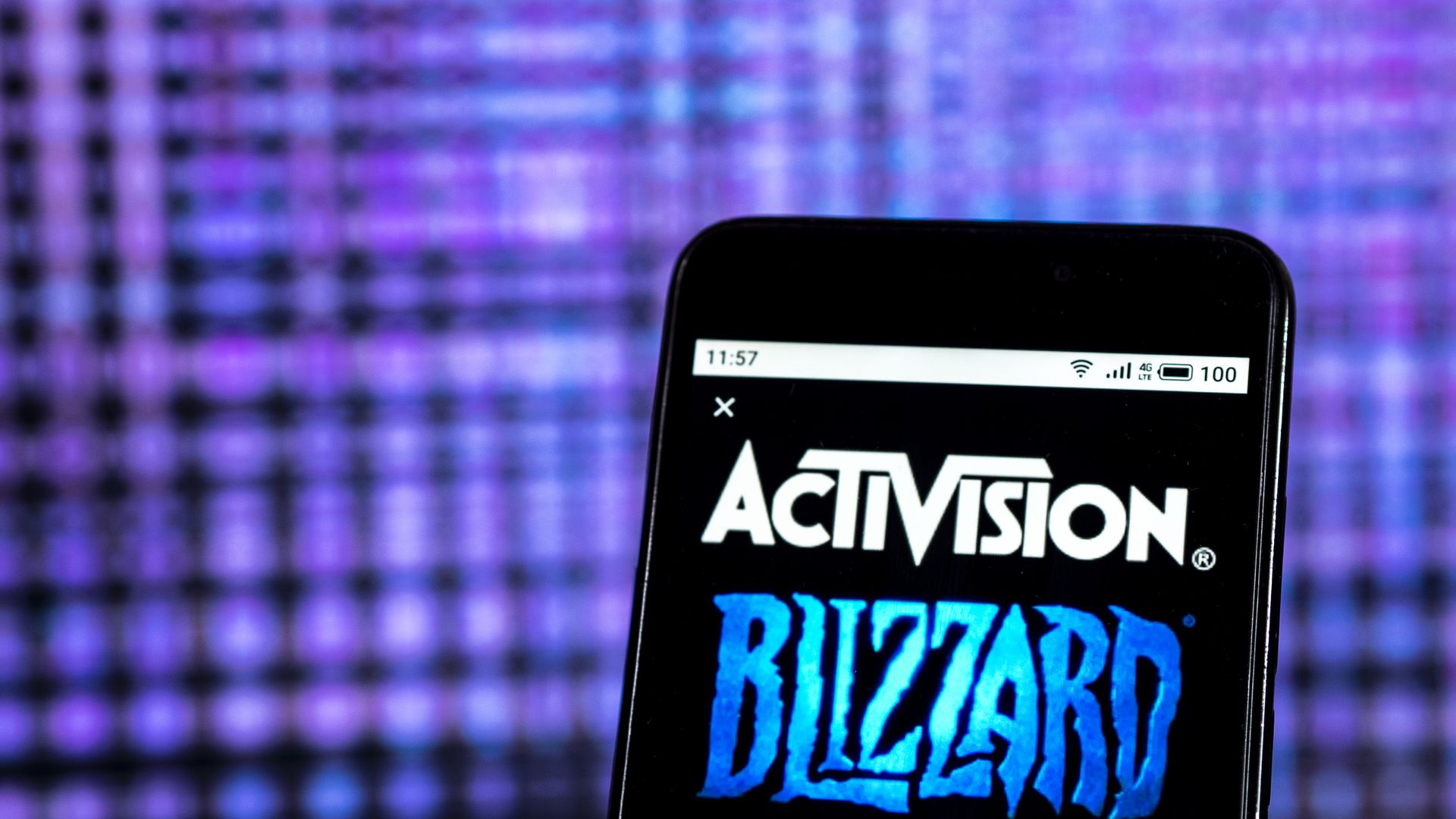 California has expanded its anti-discrimination lawsuit against Activision Blizzard, adding temporary workers to the female full-time employees of whom it is suing on behalf. The state's Department of Fair Employment & Housing also alleges the game maker has interfered with its investigation.
Why it matters: While Activision Blizzard has attempted to show over the past month that it is addressing issues raised in the suit, the DFEH is turning up the heat.
Between the lines: The amended complaint was filed Monday and redefines the "group" it says was wronged by the gaming giant.
A copy reviewed by Axios specifically mentions that California's protections against anti-harassment, equal pay and other equal employment opportunity protections "exist for employees and contingent or temporary workers."
Throughout the lawsuit, the word "employees" has been changed to "workers" in reference to harassment, sex discrimination regarding pay and other allegations.
The DFEH also says Activision Blizzard has stymied its efforts through NDAs, requiring employees to speak with the company ahead of contacting the DFEH, and its involvement with WilmerHale, a law firm the game maker said will investigate misconduct issues.
The suit claims that this "directly interferes" with DFEH's ability to "investigate, prosecute, and remedy workplace discrimination and harassment violations on behalf of employees and contingent or temporary workers."
It alleges, in part, that "documents related to investigations and complaints were shredded by human resource personnel" in violation of what it asserts is the game company's legal obligation to retain them pending the investigation.
A spokesperson for Activision Blizzard told Axios that the company has "complied with every proper request in support of its review even as we had been implementing reforms to ensure our workplaces are welcoming and safe for every employee."
"With regards to claims that we have destroyed information by shredding documents, those claims are not true. We took appropriate steps to preserve information relevant to the DFEH investigation," the spokesperson added.
"We have provided the DFEH with clear evidence that we do not have gender pay or promotion disparities. Our senior leadership is increasingly diverse, with a growing number of women in key leadership roles across the company."
The big picture: The change comes after stories revealed toxic conditions faced by Activision Blizzard contract workers.
Stories shared with Axios from the ABK Workers Alliance specifically from the quality assurance and customer service departments paint a picture of brutal overtime paired with little pay.
"As a contract employee, I feel there's a lot of pressure to excel, impress, and move through the ranks as fast as you can before your contract ends and you're forced to go 3 months without income or find another job," one worker said. "I take pride in what I do, but it feels like it's never enough. "
"We suffer from stress," another worker said. "We suffer physical ailments. We are overworked and underpaid across the board."
Editors note: This story has been updated with comment from Activision Blizzard.
Go deeper