New Jersey implements vaccine mandate for school and state workers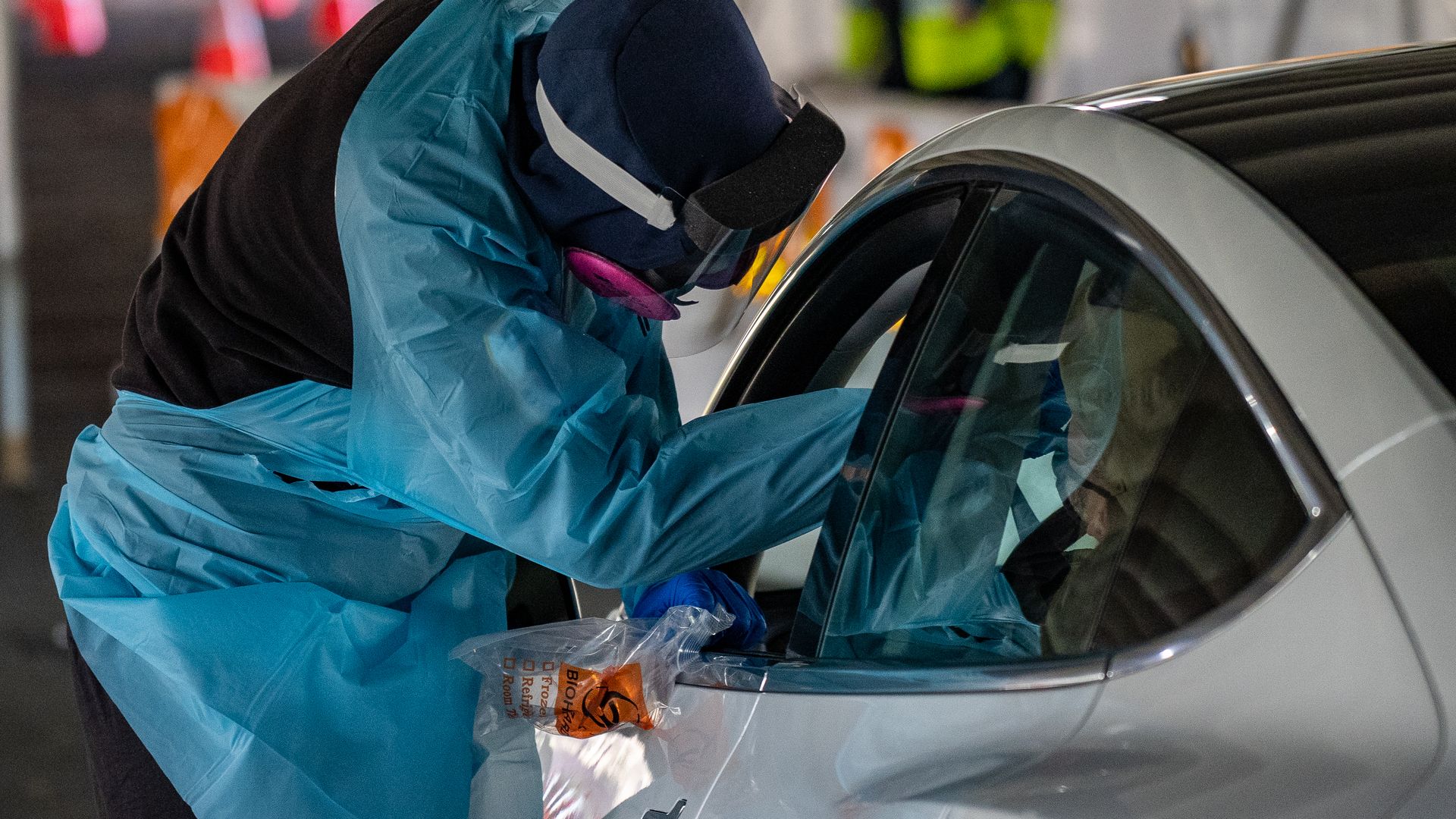 New Jersey Gov. Phil Murphy announced in a series of tweets Monday that all state workers and preschool through high school teachers will be required to get vaccinated against COVID-19 by Oct. 18 or submit to weekly testing.
Why it matters: New Jersey joins a growing contingent of states instituting similar requirements for state employees and school teachers and staff.
The state of play: The new mandate will apply to employees at state agencies, authorities, public colleges and universities, and all staff at all preschools and K-12 schools — including "public, private and parochial preschool programs and elementary and secondary schools, including charter and renaissance schools" — the Democratic governor said in a series of tweets.
It will apply equally to both full- and part-time employees, he added.
"We're continuing to do all we can to ensure a safe start to the school year," Murphy tweeted.
"Strong masking and vaccination protocols, in tandem with other safety measures, are our best consolidated tool for keeping our schools open for full-time, in-person instruction," he added.
The big picture: The New Jersey Education Association and state chapters of the School Nurses Association and American Academy of Pediatrics all support the order, the Associated Press reports.
States, including California and Washington, have passed vaccine mandates for school staff.
While California will allow teachers and state workers to submit to regular testing if they don't want to be vaccinated, Washington adopted a harder line, making non-compliers potentially subject to firing.
Earlier Monday, New York City announced a vaccine mandate for public school staff that will not allow an option for weekly testing.
Go deeper