Biden calls on public, private sectors to "step up" vaccine requirements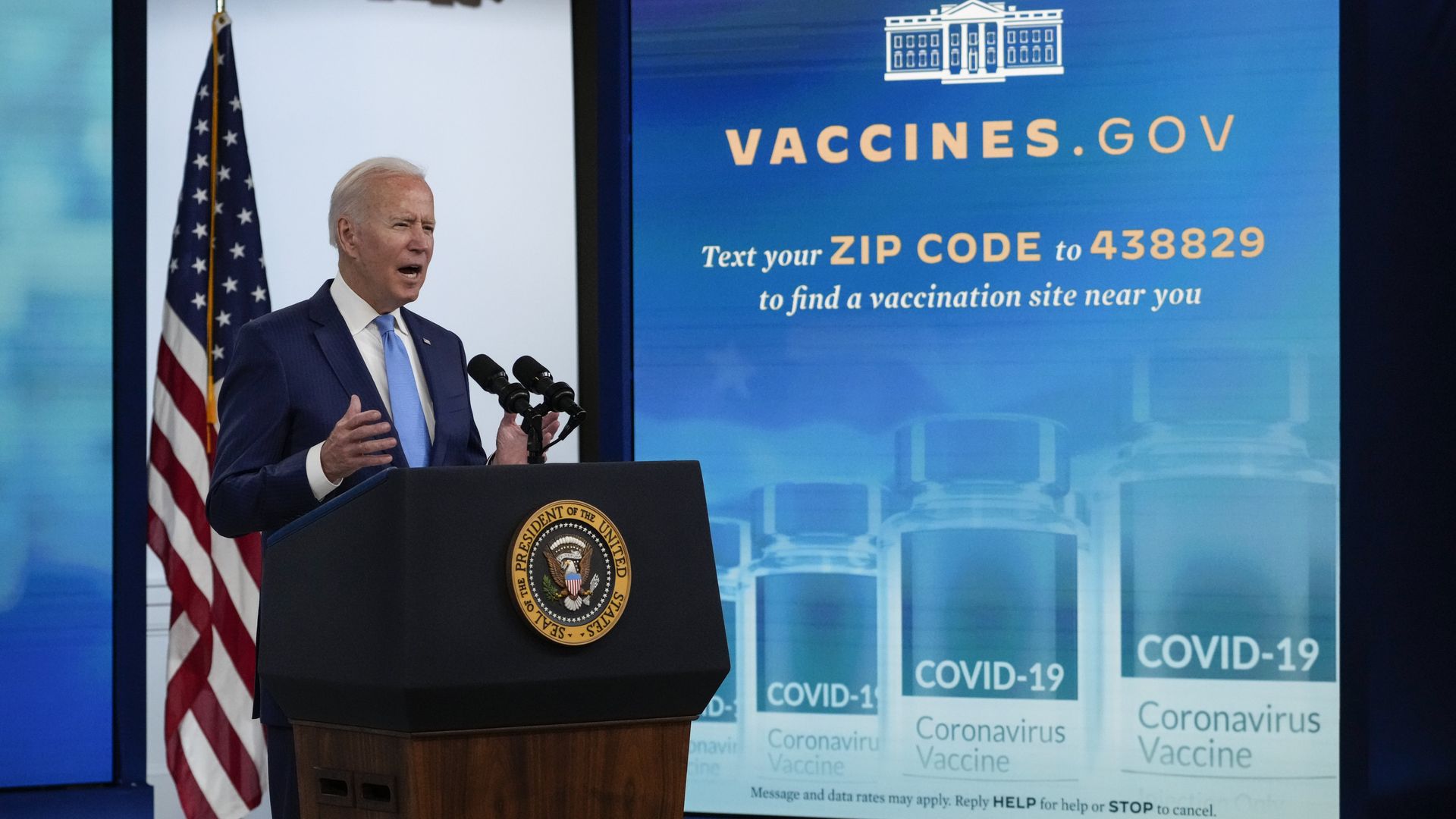 President Biden on Monday called on public and private entities to "step up" coronavirus vaccine mandates hours after the Food and Drugs Administration granted full approval to the Pfizer vaccine.
Why it matters: The U.S. has seen a recent boost in vaccinations, reaching six million shots in the last seven days, according to Biden. "This is critical progress, but we need to move faster," he said in a brief address.
What he's saying: "Today I'm calling on more companies in the private sector to step up the vaccine requirements that will reach millions more people," Biden said.
"If you're a business leader, a nonprofit leader, state or local leader who has been waiting for full FDA approval to require vaccinations, I call on you now to do that," he added.
"Do what I did last month. Require your employees to get vaccinated or face strict requirements."
The big picture: Nearly two-thirds of Americans say they'd support federal, state or local governments requiring everyone to get a coronavirus vaccine, according to a survey conducted by The COVID States Project.
Go deeper