Nationwide bus driver shortage impacting schools' re-opening plans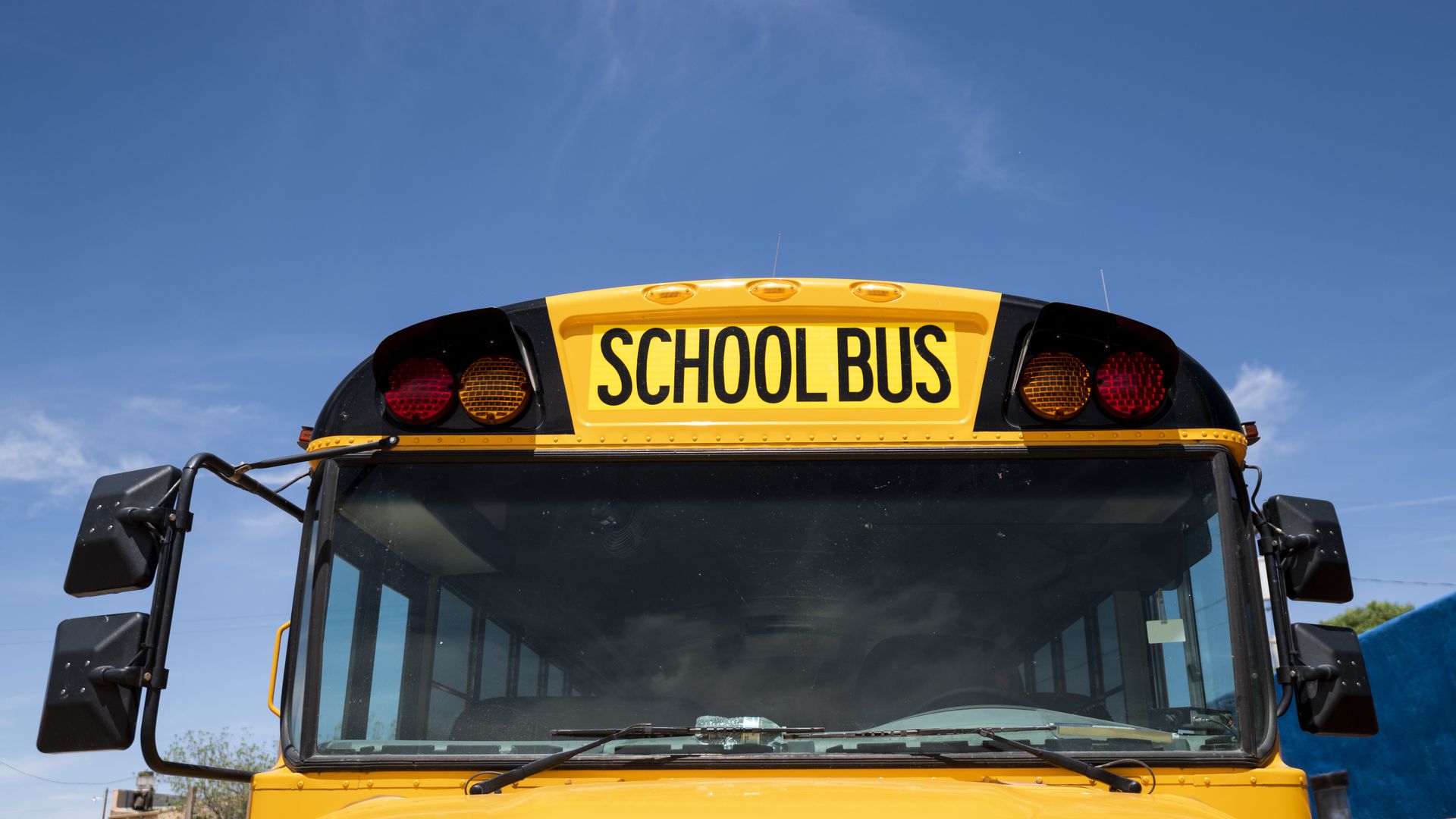 Schools across the United States are experiencing a shortage of bus drivers, further complicating an academic year already full of challenges, AP reports.
The big picture: About 81% of school districts reported having trouble finding an adequate number of bus drivers, according to a survey conducted by HopSkipDrive, a school ride-service company. The shortage, which has occurred in previous years, has worsened since the pandemic began.
School districts in Delaware and Montana have begun offering cash incentives to entice people to take the job. Other districts have also increased bus driver pay and offered programs to assist people in obtaining their commercial licenses, per AP.
The coronavirus and pandemic response has posed additional deterrents for the workforce.
What they're saying: "It's really at a breaking point," said HopSkipDrive co-founder and CEO Joanna McFarland, per AP.
Dan Redford, of the bus service company, First Student, noted that several drivers quit due to pandemic masking requirements.
"I know I've had a lot of drivers that don't believe in that and don't want to have to deal with that," Redford said.
Go deeper: Pandemic fuels staggering teacher shortages across the U.S.
Go deeper