Education secretary says schools with mask mandate bans can access federal funds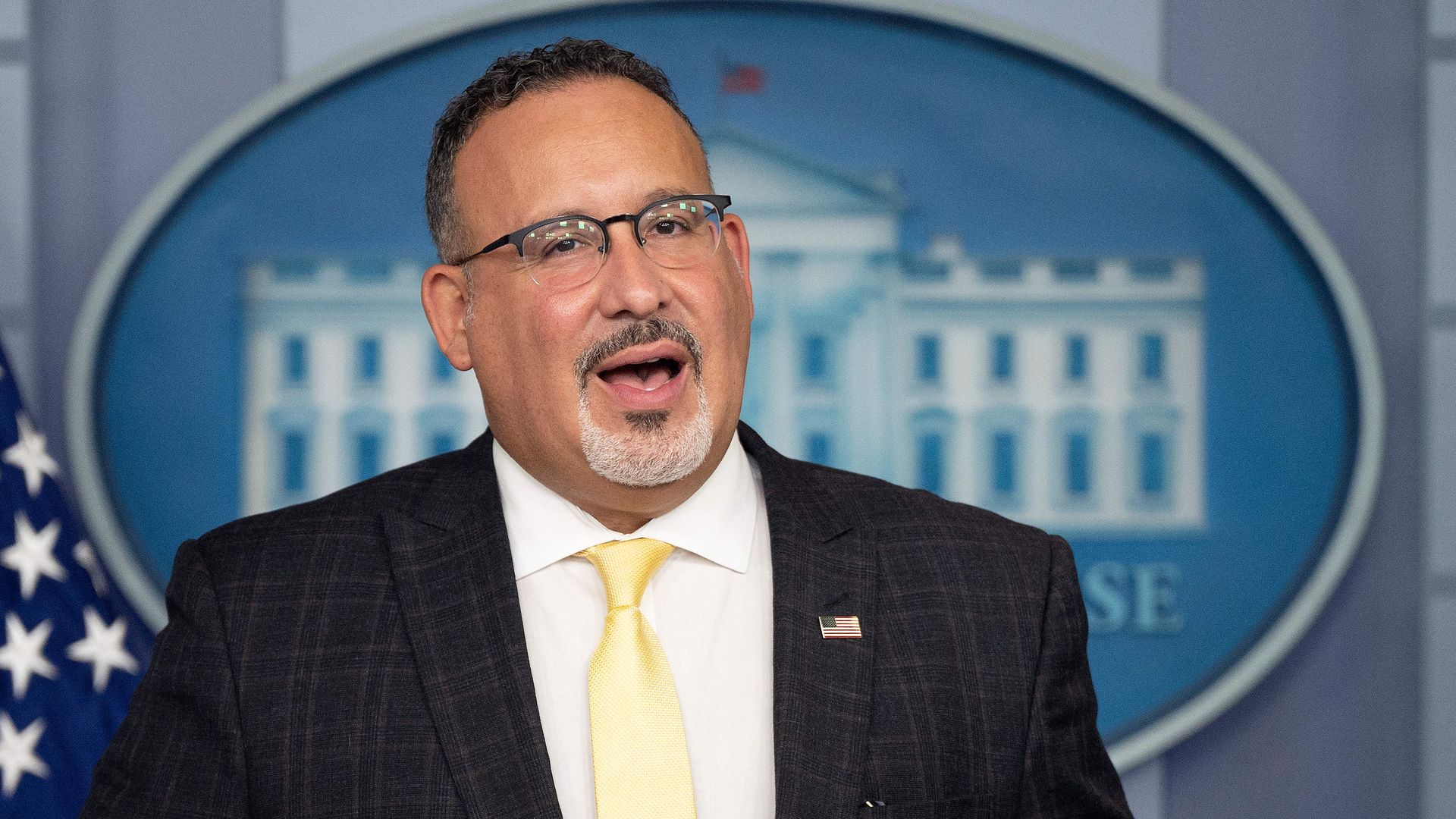 Education Secretary Miguel Cardona told NBC's "Meet the Press" on Sunday that school districts in states with mask mandate bans can still access federal funds for their school reopenings.
Why it matters: A number of states have banned face mask requirements in schools even as the highly contagious Delta variant drives up COVID-19 cases across the country.
In Florida and Texas, school districts are defying executive orders from their governors that effectively prohibit local officials from mandating masks in classrooms.
The big picture: Cardona said that schools in anti-mask mandate states can still access these federal funds for school reopenings because the funds were approved by Congress.
"They do not have to get the green light from the governor to use these funds. They're made available to them," he said.
Cardona added that he called the superintendents of Broward and Alachua Counties in Florida to "personally to let them know that."
State of play: Last week the Biden administration said the Department of Education's civil rights office could start investigations if state policies are suspected to be violating students' civil rights by prohibiting masks.
Go deeper