Democrat brushes off Kabul fallout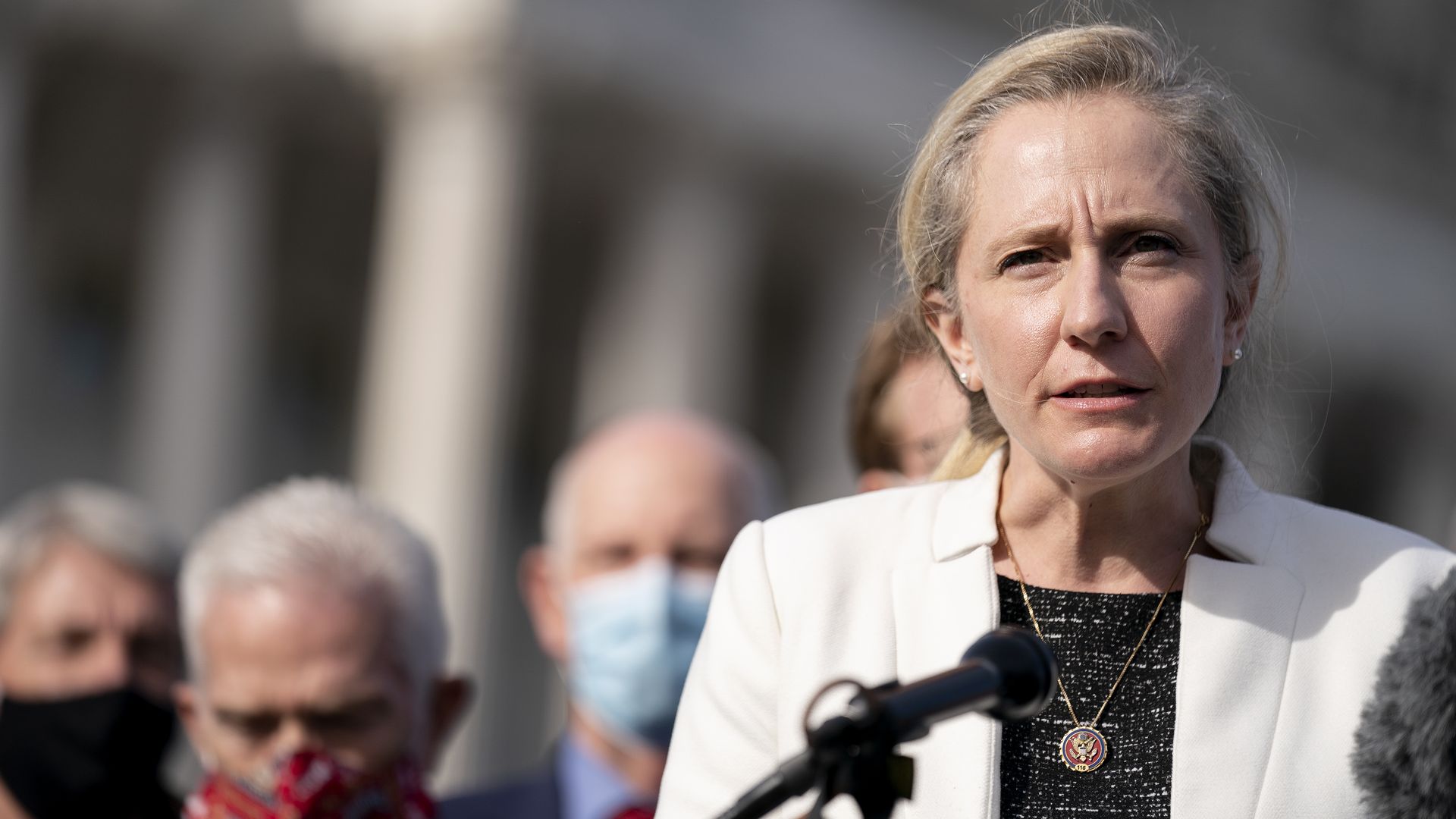 Republican efforts to saddle the Democrats with fallout from the fall of Kabul won't necessarily fly with voters — or instill fears in midterm candidates.
Why it matters: Axios traveled to Virginia's 7th District last week, where Rep. Abigail Spanberger is running for re-election in a bellwether district. She focused solely on selling President Biden's stimulus package and the bipartisan infrastructure deal still working its way through Congress.
In conversations the congresswoman had with her Richmond-area constituents, Afghanistan didn't come up.
She drew greater reaction for her efforts to bring broadband to rural areas.
"We might not have a Taliban, but with the Capitol insurrection and the partisanship, we don't have a government that functions," said Carena Ives, a 53-year-old restaurant owner. "We need to focus on home."
What they're saying: It's just one piece of evidence, albeit anecdotal, that Biden's handling of the Afghanistan withdrawal may not be the political cudgel Republicans hope for the midterms.
"I don't blame Trump. I don't blame Biden, because he continued the withdrawal. We can't perfect the world," said Annie Tobey, 61.
Elyse Shoenig, 75, whose late husband was a Vietnam veteran, said when she saw the images from the fall of Kabul, she was immediately reminded of Saigon.
Asked whether it will affect the way she votes, she replied, "Not yet. But I will need to see the situation play out."
Between the lines: Spanberger, 42, is a former CIA officer who defeated a Republican in 2018 to end the GOP's 36-year hold of the district.
She was narrowly re-elected in 2020, as Joe Biden squeaked by President Trump in the 7th District.
Spanberger was thrust into the spotlight just after Election Day when a leaked phone conversation caught her criticizing the defund-the-police rhetoric embraced by some Democrats.
As if channeling her constituents' current thinking, Spanberger held a roundtable focused on expanding broadband at a rural brewery. She also stopped by Carena's Jamaican Grille to learn how the stimulus bill had helped keep the restaurant afloat.
Spanberger told Axios she's still prepared for Afghanistan to be used as a political weapon.
"[Opponents] will use anything for political leverage. They'll use the fact that I drink a decaf as opposed to a caffeinated coffee, but even the most engaged or disengaged voter recognizes that this is a complicated issue," she said.
The congresswoman added that there's only a very small contingency of Americans who wanted to stay in Afghanistan.
"Any person who says, 'That's 100% wrong, therefore I'm not voting for Democrats,' well, did that person not want to leave?"
The congresswoman didn't travel to Afghanistan while in the CIA but did work on gathering intelligence for counterterrorism efforts in the Middle East.
"There is no world in which we can see the collapse of Kabul to the Taliban and not think, probably we should have done something better, different," she said.
Be smart: One constituent, Immanuel Sutherland, 50, said: "I don't want to be quick to just rush to judgment knowing this was a situation that is not going to be easy to get out of."
Go deeper