Bringing cell-grown meat to high-end restaurants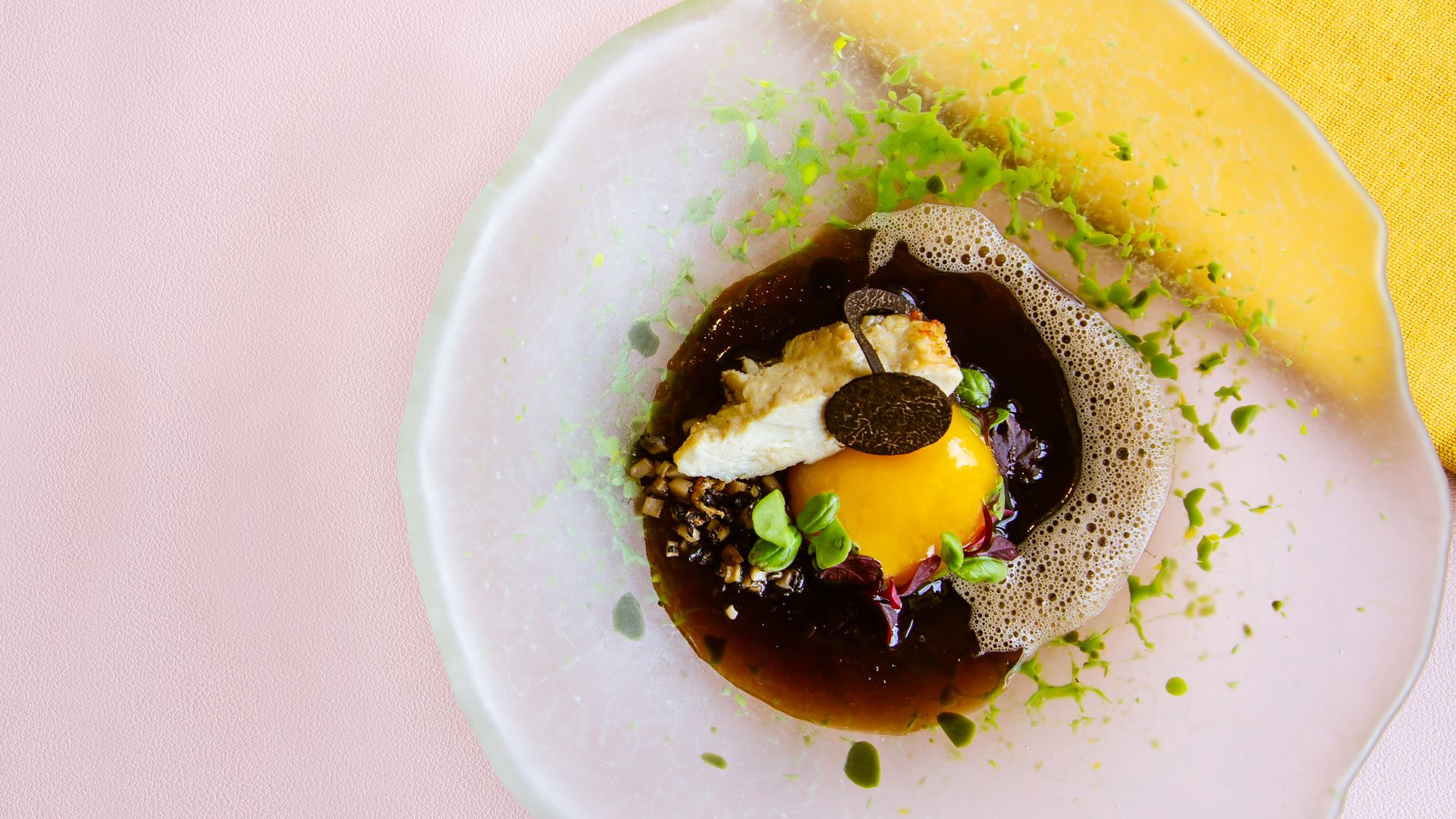 A food tech startup is partnering with an avant-garde San Francisco chef to serve the company's cultivated, cell-grown chicken at her restaurant.
Why it matters: Cultivated meat — animal products grown from cells, rather than processed from slaughtered animals — faces technical and economic challenges, but it also has to gain consumer acceptance.
Placing the products in high-end restaurants could help speed that process.
What's happening: Cultivated chicken from the Oakland-based startup Upside Foods will be served in San Francisco chef Dominique Crenn's Atelier Crenn restaurant, Upside announced on Thursday — the first such partnership between a cultivated meat maker and a three-star Michelin chef.
This will mark the first time Crenn has served meat since 2019.
"She took meat away from her restaurants because she didn't like the impact it had on the environment," says Uma Valeti, a cardiologist-turned-founder and CEO of Upside Foods. "When she saw what we were doing, she said she had to get this stuff for her plates."
How it works: Like other cultivated meat startups, Upside grows chicken and beef products from cell lines grown in production facilities.
The result is meat that tastes like meat without most of the environmental or animal welfare drawbacks of conventional production.
What to watch: Upside's cultivated chicken will be served in Atelier Crenn only after it passes regulatory review from the FDA and USDA, something Valeti says he is hoping for "in the near future."
Studies indicate consumers are open to cultivated meat, but have some concerns about health and food safety.
Regulation will likely help with that, but the long war over genetically modified crops shows that government approval isn't enough to gain full consumer acceptance.
The bottom line: Enlisting top chefs to make items with cultivated meat will help the industry mature, but to make a real difference, cell-grown meat needs to be cheap enough to be sold in supermarkets, not just three-star restaurants.
Go deeper: Your future sushi dinner could be cultivated, not caught
Go deeper