The biggest gift of remote work is not commuting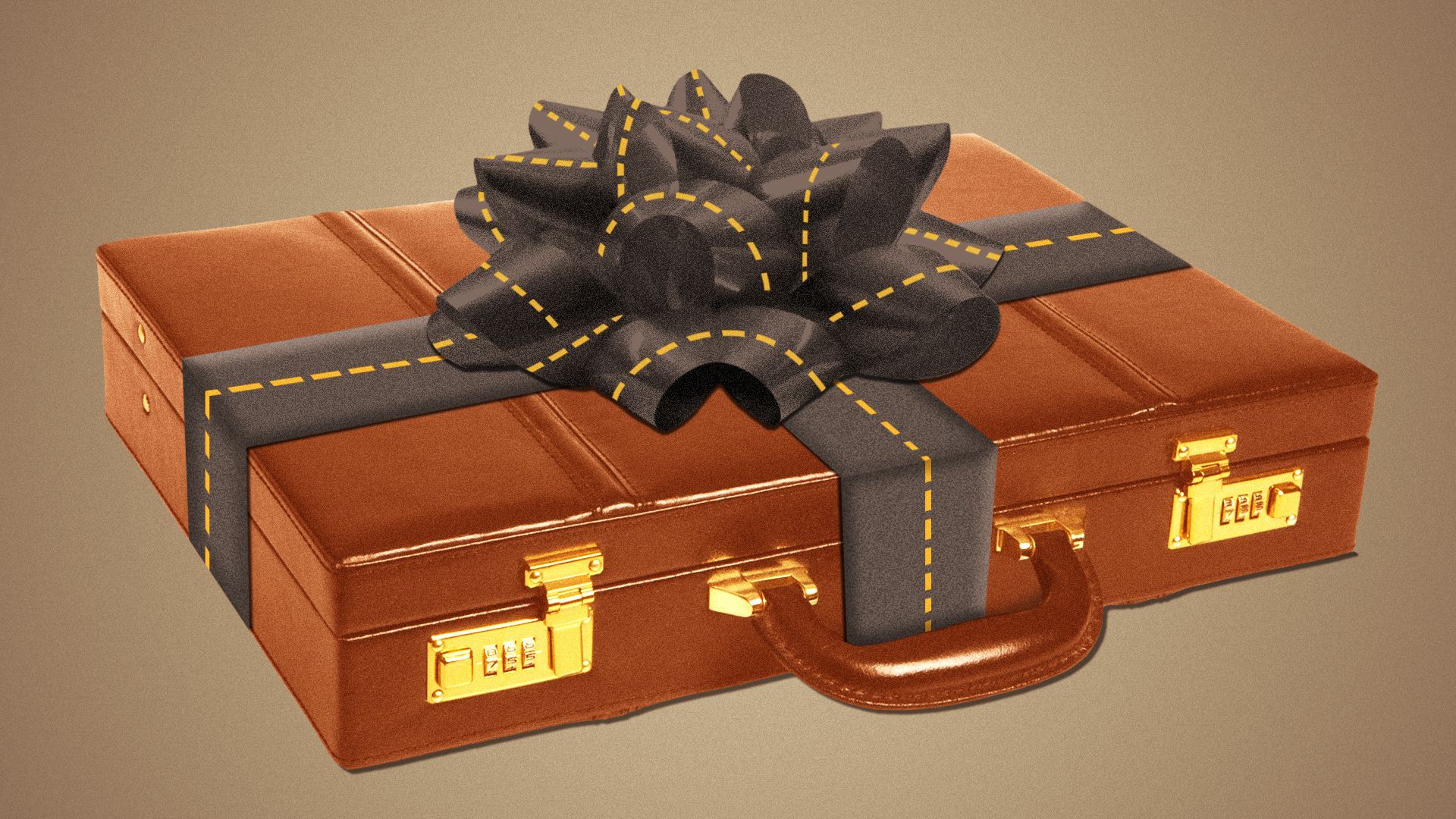 A large part of the lure of remote work isn't that we hate the office — it's that we hate the experience of getting there.
The big picture: Worsening congestion and expensive housing that pushes us farther from work had already made the physical commute increasingly painful — and then the pandemic came along.
What's happening: Survey after survey shows workers at the very least want an option to retain some remote work even after the pandemic — and they're willing to take a pay cut or quit to get it.
In a survey this month from workplace management company Hubble HQ, 79% of respondents said the best thing about remote work was the lack of a commute.
By the numbers: That shouldn't be surprising — research from psychologist Daniel Kahneman ranked the commute as the average person's single most miserable daily experience.
And it's been getting worse: Data from the Texas A&M Transportation Institute 2021 Urban Mobility report found annual traffic delay per commuter rose from 20 hours in 1982 to 54 hours before the pandemic began, while the cost of all that delay rose from $15 billion to $101 billion.
The situation was often worst in regions where jobs were hottest and homes were most expensive, forcing people to live far from work. A 2013 paper from the U.S. Census Bureau found the San Francisco Bay area led the nation in the percentage of "mega commuters" — commuters who traveled 50 miles or more one way — with the New York metro area coming in second.
Fast forward: Then the pandemic came, and commute times dropped drastically. Texas A&M estimates annual traffic delay per consumer fell to 27 hours in 2020.
But even that drop is deceptive. For those Americans whose jobs could be done from home — of which 71% reported working remotely as of the end of 2020 — commute delays essentially dropped to zero.
The impact: Office employees who had been experiencing ever more miserable commutes for years suddenly got a glimpse of life without the daily car, bus or train trip.
A good chunk of them responded by moving farther away from where offices are located in search of more space and lower costs in the suburbs, which means that if suddenly everyone had to return to the office, that daily commute would likely be even worse.
No wonder the majority of U.S. employees want to retain at least the option of remote work — from e-commerce to home movie streaming to eating habits, convenience tends to trump all in America, especially as advances in technology make that convenient choice more palatable.
The catch: Convenience comes with a cost in all of those areas, work included.
Data from Microsoft indicates remote work led employees to cluster more heavily in silos, which makes it harder to innovate and break out of groupthink.
Even remote-work proponents like Github COO Erica Brescia — whose company is more than 70% remote — note they're still investing in in-person, collaborative-focused office space, "for human connection and that change of scenery."
Facebook this week introduced its Horizon Workrooms VR app, with CEO Mark Zuckerberg telling reporters that "we shouldn't really have to physically be together to feel present or collaborate or brainstorm."
Between the lines: Whatever you think of Workrooms or VR — and it's easy to mock — the product's existence is an indication that one of the most powerful people in tech believes that something is lost without group collaboration and that virtual spaces to do that can eventually be made near equivalent to physical ones.
The same likely won't be true of the physical world.
Congestion didn't become a nightmare by accident — it's the result of decades of underinvestment in transportation infrastructure as well as housing policies that have made living close to major cities ruinously expensive.
Planes, trains and automobiles — we haven't gotten any faster at moving from point A to B, and by some measures, we've gotten slower.
What we're seeing around work is a reflection of technology trends — innovation moves rapidly when it comes to bytes, and far more slowly when it comes to atoms.
The bottom line: If the choices come down to working in Zuckerberg's VR office or returning to the daily commute, it's not hard to see many American workers grudgingly picking up a headset.
Go deeper