Immigration agents get onboard with bodycams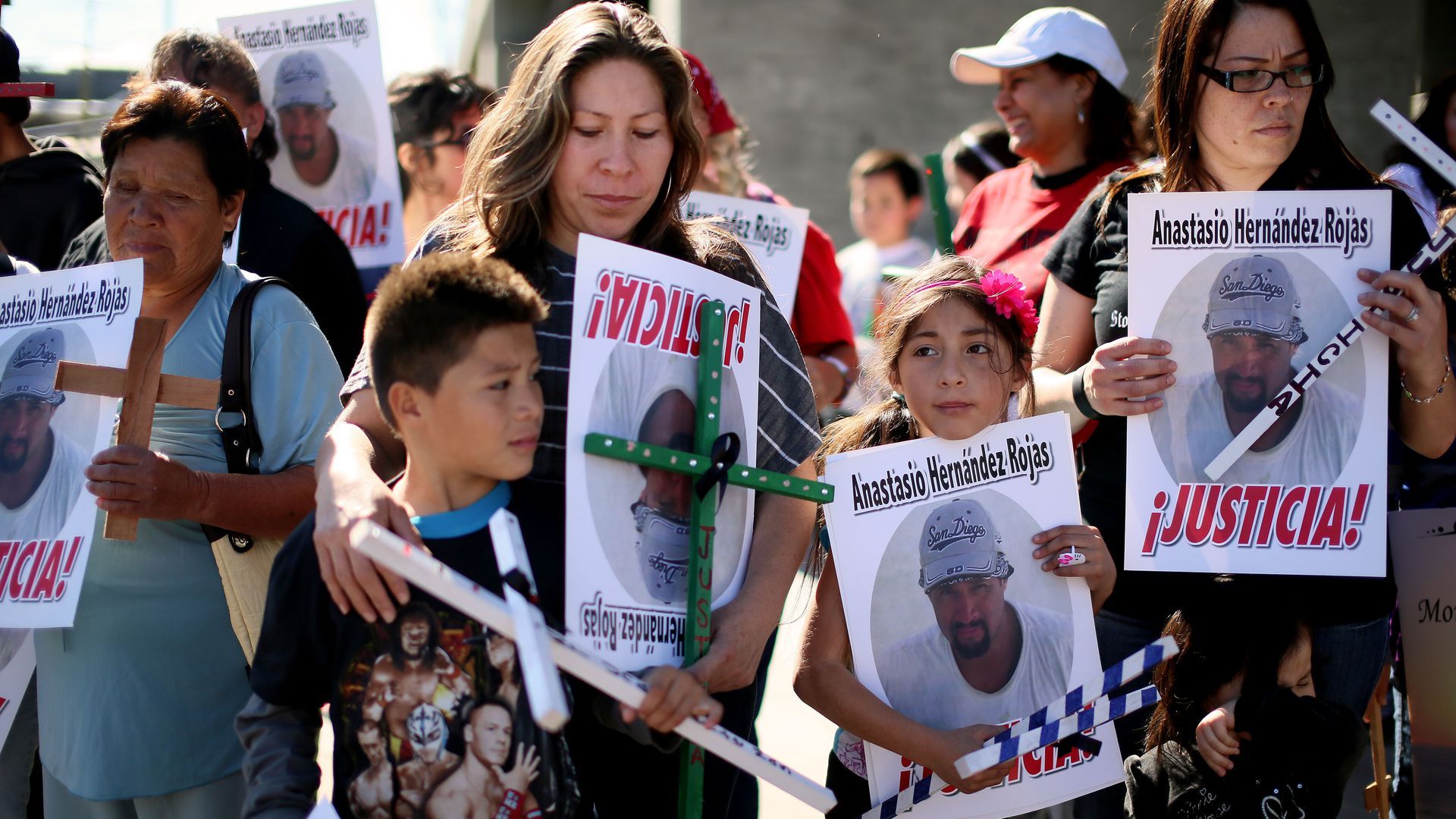 A third of all U.S. Customs and Border Protection agents will be outfitted with recording cameras by the end of this year, the agency announced.
Why it matters: The cameras will provide "greater transparency into interactions between CBP officers and agents and the public," the agency said in a statement. CBP's operations include securing the borders, immigration raids, and holding immigrant children before they are turned over to the Department of Health and Human Services.
Local and state law enforcement have increasingly turned to body cameras for accountability over the use of force, while federal agents now have to use them when serving warrants.
The program will begin with Border Patrol officers in the southwest and north, and the rest of the 20,000 strong force will follow in a yet unspecified time frame.
By the numbers: CBP has recorded an annual average of 550 use-of-force incidents by agents over the past four fiscal years, and 2021 is on track for the highest number of incidents yet. Activist organizations claim over 130 people have died in encounters with Border Patrol agents since 2010.
Other abuses include the kidnapping and rape of three Honduran women by the agent Esteban Manzanares after he forced the migrants onto his official vehicle in 2014. He committed suicide as law enforcement closed in on him, and the women later tried unsuccessfuly to sue CBP in a civil case.
Yes, but: Agents are not obligated to have the body cameras set to record automatically, and footage will only be saved if it's deemed to have "evidentiary value."
Go deeper