FDA urges people to stop taking ivermectin to treat COVID-19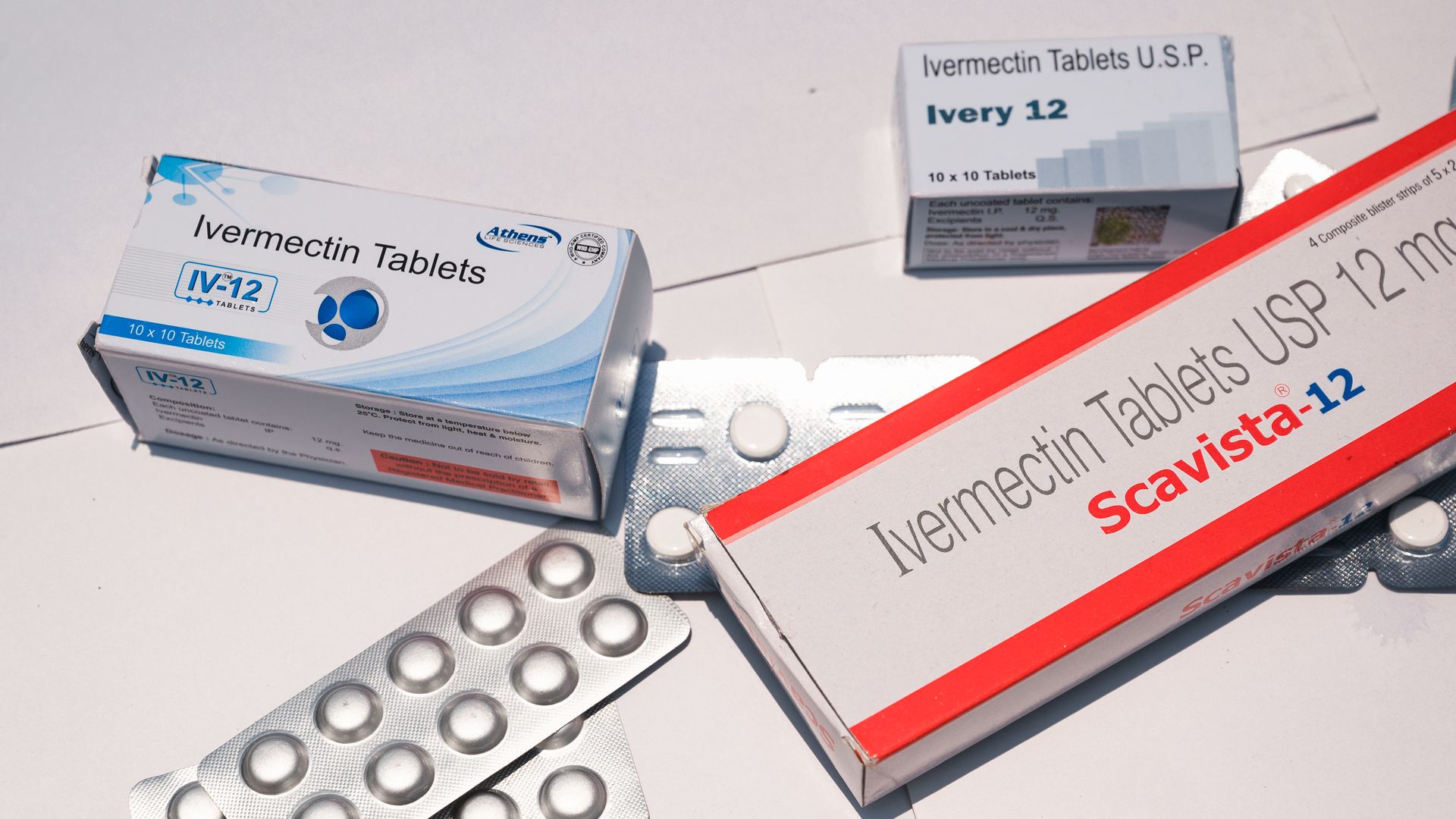 The Food and Drug Administration on Saturday urged people to stop taking ivermectin — a drug used to treat parasites in animals — to respond to or prevent the coronavirus.
Driving the news: The Mississippi State Health Department on Friday sent a letter warning health workers of the increase in poisonings from people taking ivermectin.
What they're saying: "The Mississippi Poison Control Center has received an increasing number of calls from individuals with potential ivermectin exposure taken to treat or prevent COVID-19 infection," state officials said in the letter.
"At least 70% of the recent calls have been related to ingestion of livestock or animal formulations of ivermectin purchased at livestock supply centers," they added.
"Never use medications intended for animals on yourself. Ivermectin preparations for animals are very different from those approved for humans," FDA guidance says.
Flashback: The World Health Organization in March issued a warning saying ivermectin should only be used in clinical trials because evidence of its use for the coronavirus was "inconclusive."
Go deeper