Latin American countries begin offering booster shots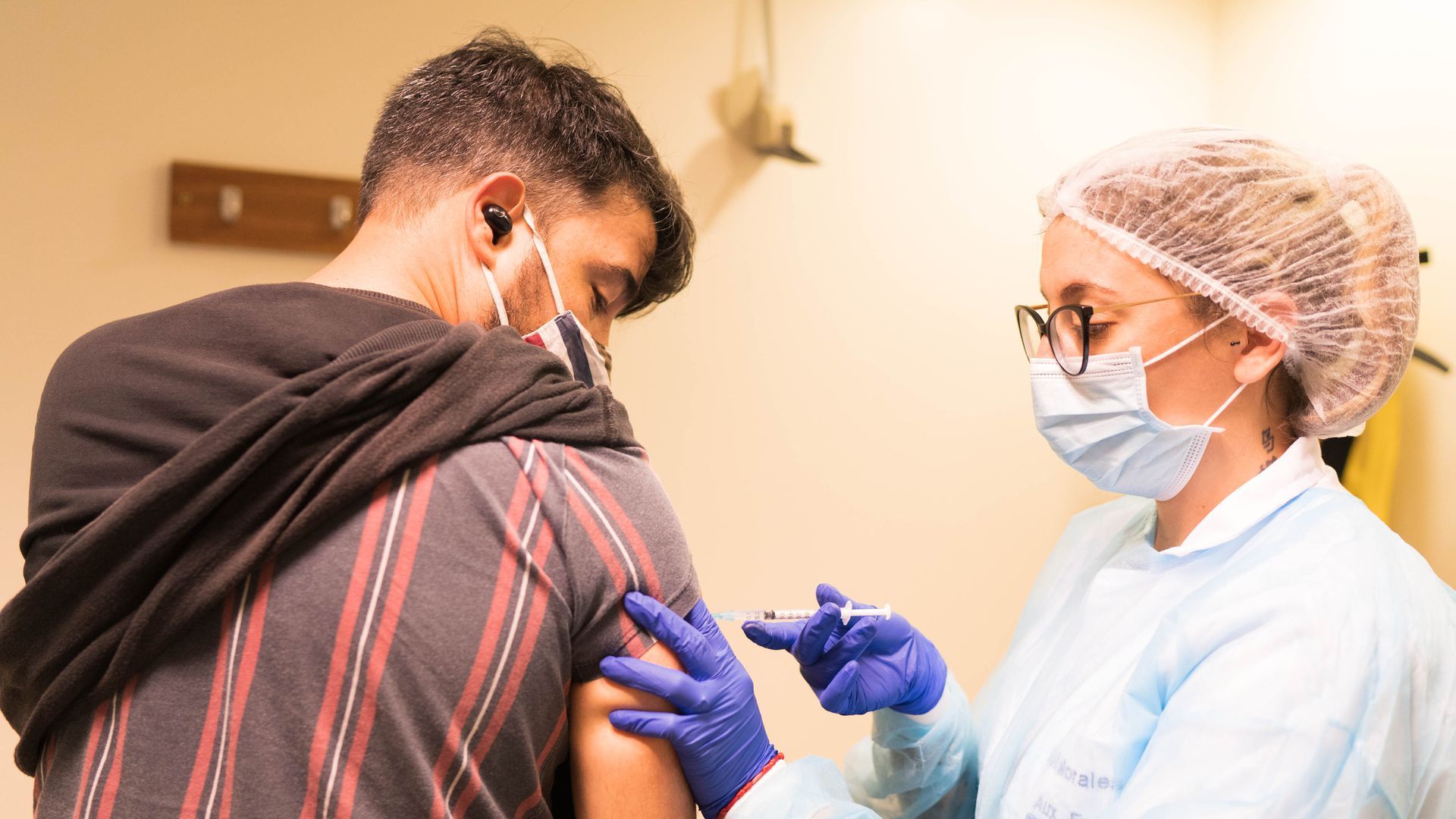 Chile, Uruguay and the Dominican Republic have begun vaccinating their citizens with a third dose of coronavirus immunizations as COVID-19 continues to ravage Latin America and the Caribbean.
Driving the news: Their experience bears watching now that the U.S. has determined booster shots will be needed around eight months after the first immunization period.
The three countries initially used the less costly and more available Sputnik and Sinovac vaccines, which studies show have lower efficacy against variants.
People there are now being given AstraZeneca and Pfizer doses, in a real-time experiment of mixing-and-matching.
But, but, but: Most other countries in the Americas have yet to start vaccinating many of their residents.
The Pan-American Health Organization announced last week it will begin buying vaccine doses to distribute directly in the region, as wealthier countries drain those available through COVAX for their booster shots.
Latin America and the Caribbean are being hit concurrently by the Delta, Lambda and Gamma variants of SARS-CoV-2.
For reference: In the U.S., recent vaccinations are reaching more Hispanic and non-Hispanic Asian and Black people who had lagged in vaccine access.
Data compiled by the Kaiser Family Foundation shows the share of vaccinations going to Hispanic people increased significantly towards August in the 40 states that report ethnicity.
Watch: Axios' Stef Kight and Axios Latino co-author Russell Contreras talk with Texas Rep. Veronica Escobar and cardiologist Juan Rivera at an Axios Latino event about building confidence around vaccines and other health care issues.
Go deeper