Topps SPAC merger bottoms out after losing exclusive MLB deal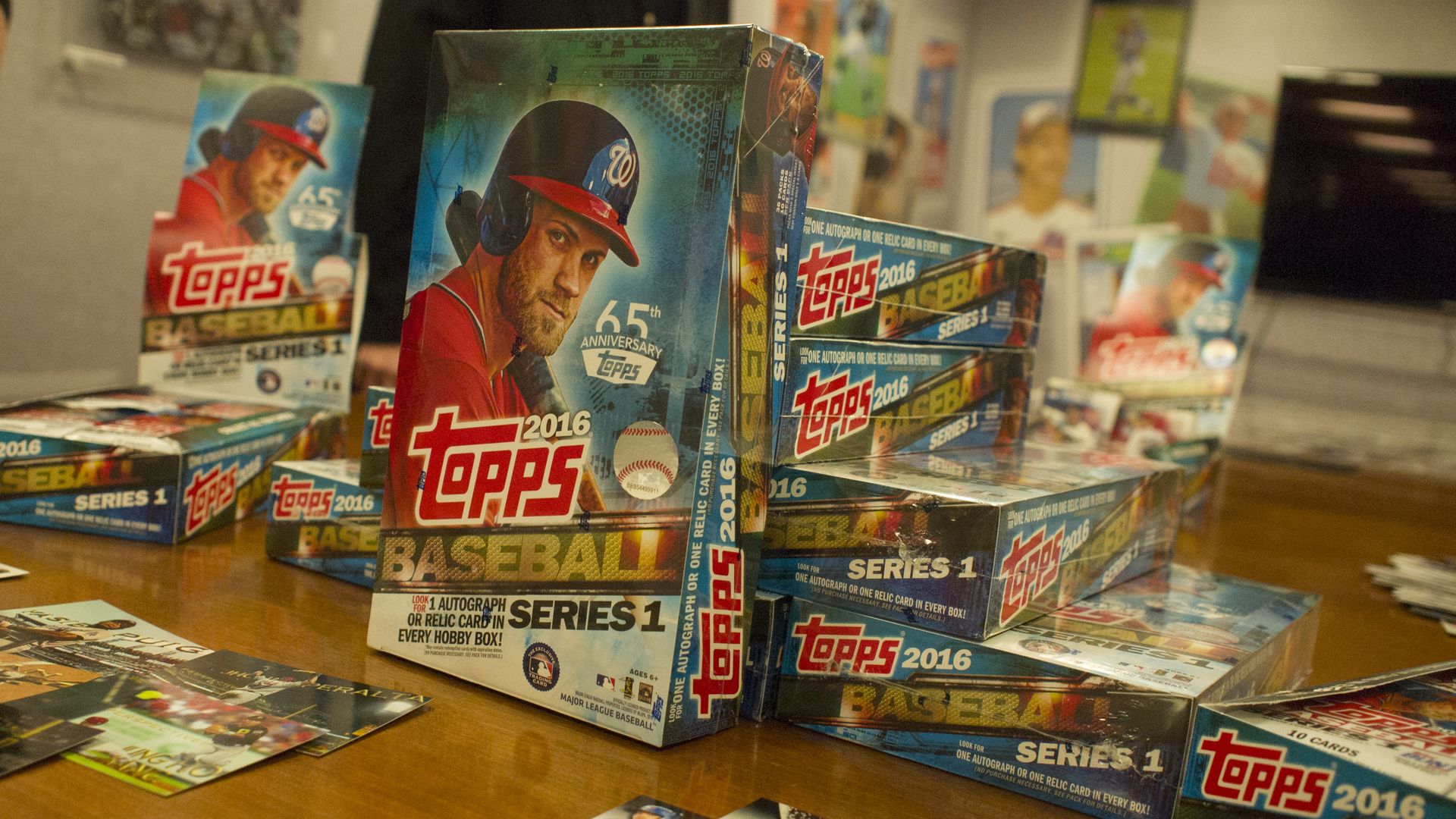 Topps, the venerable maker of baseball cards and chalky chewing gum, this morning announced the mutual termination of its deal to go public at a $1.3 billion valuation via Mudrick Capital Acquisition Corp. II (Nasdaq: MUDS).
Why it matters: This comes a day after Topps lost its exclusive licensing deal with Major League Baseball and the MLB Players Association to Fanatics.
Go deeper: Topps backers include Madison Dearborn Partners and Michael Eisner's Tornante Co.
Go deeper