The importance of vaccine timing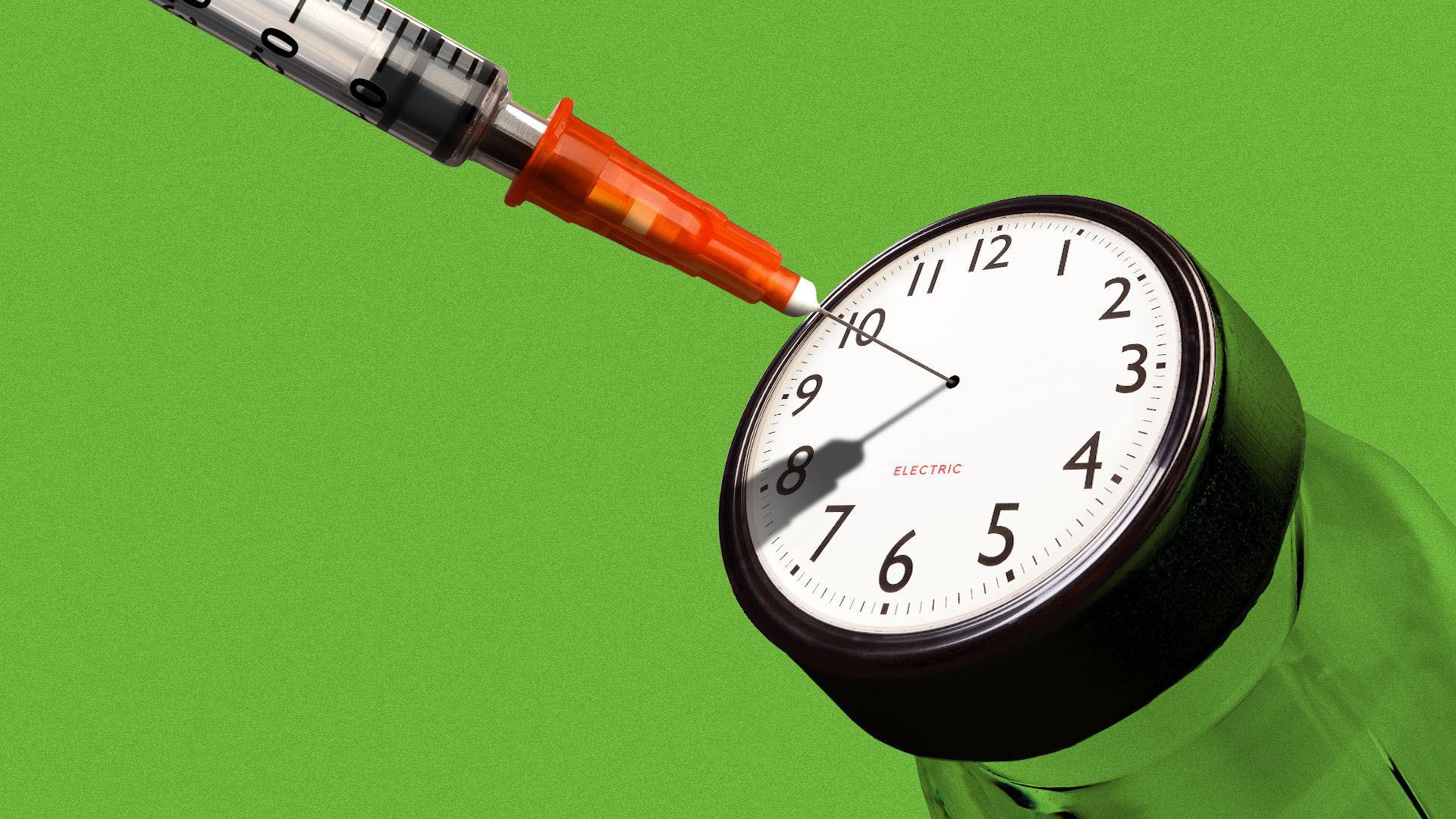 More time between COVID vaccine doses may help build more durable immunity, experts say.
Why it matters: The three- or four-week interval between the first and second doses of the Pfizer and Moderna vaccines was relatively short — and may help explain why the U.S. is now preparing for third doses.
What they're saying: "When you make that decision to do a three- or four-week interval, it sacrifices length of protection and durability of protection," said Peter Hotez, dean of the National School of Tropical Medicine at Baylor College.
He said it was a smart decision to pursue that vaccine interval early on, "because so many Americans were losing their lives from COVID — 3,000 deaths per day — and we had to get people fully immunized."
But it also made boosters much more likely, he said.
Longer intervals between doses may allow the immune system time to mature, or allow antibodies to improve in quality while dwindling in number, John Moore, a professor of microbiology and immunology at Cornell, told MedPage Today.
Between the lines: On Thursday, a report from U.K. health officials offered similar observations.
COVID vaccines were more effective against symptomatic disease with at least six weeks between doses than with only three to four weeks between doses, the paper says.
What we're watching: Experts say the eight-month gap the U.S. is planning before third doses could offer a significant boost.
"That may be it for a while, we may not need annual boosters," Hotez told MedPage. "This could be the third and done."
Go deeper