Kabul airlift ramping up but still running far short of capacity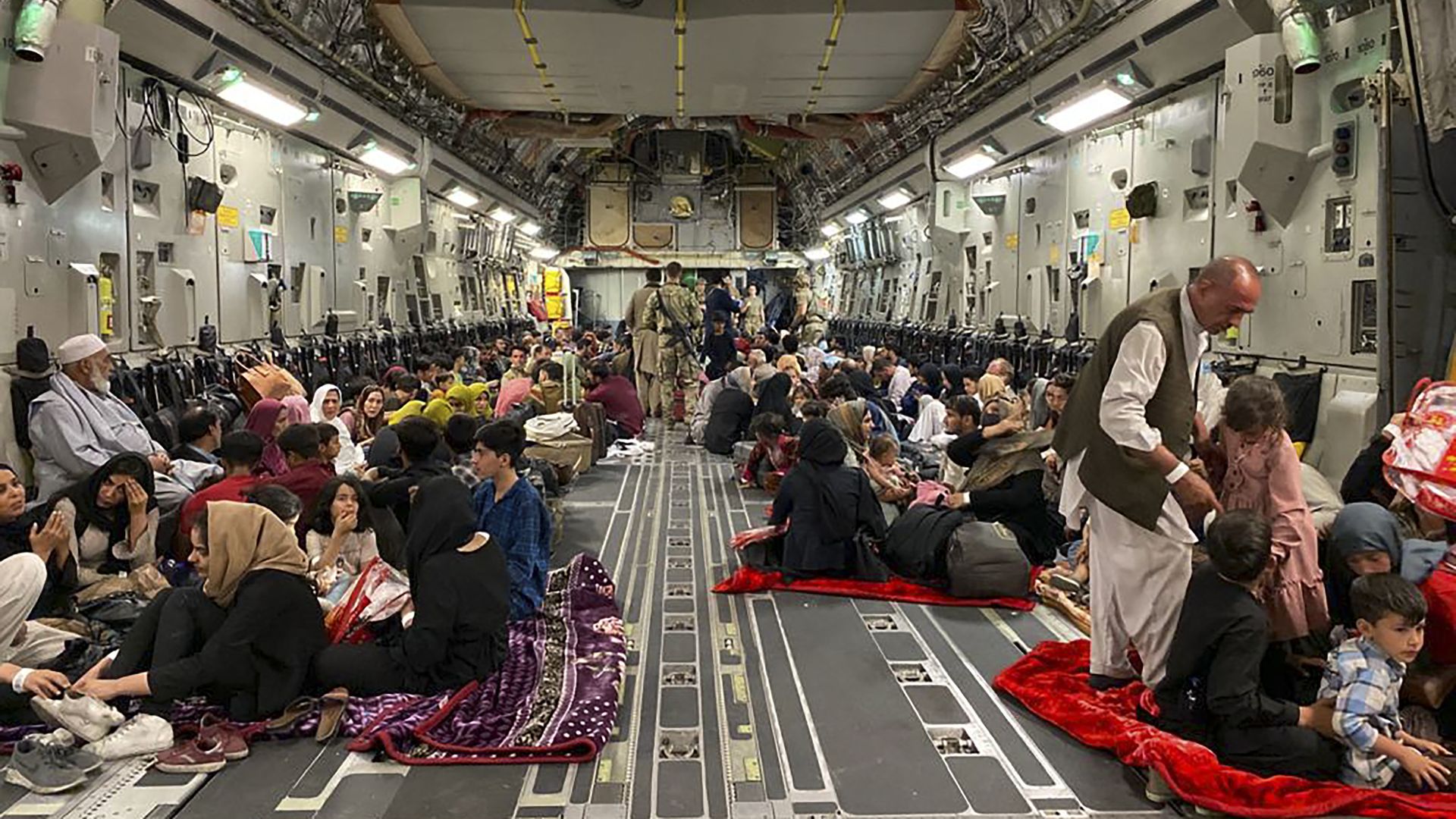 The U.S. is ramping up the airlift in Kabul but is still only using a fraction of its total capacity to evacuate Americans and Afghans.
Breaking it down: The U.S. has enough aircraft available to meet its goal of getting 5,000–9,000 people out of the country each day, Gen. Hank Taylor told reporters on Thursday, but it's only evacuated 7,000 people in total since Saturday — 2,000 of them in the previous 24 hours.
The airport remains secure and operational for now, but it's unclear how long that will remain the case.
President Biden has said U.S. troops will remain until all Americans who wish to get out can, even if that's after Aug. 31. There are believed to be upward of 10,000 Americans still in the country.
But that pledge does not apply to the tens of thousands of Afghans, many of whom worked with U.S. troops, who are now seeking refuge.
There are several snags in the airlift operation.
One is the difficulty of processing all of those who are at the airport. That effort sped up on Thursday, according to State Department spokesperson Ned Price, who said around 6,000 people had been approved and are now in the queue for evacuation.
Another major hurdle is getting to the airport. The Taliban have agreed to offer safe passage to U.S. passport holders, and Americans have been urged to make their way to the airport, the State Department says.
But multiple news organizations have reported that Afghans, including some with documentation from the U.S., have been turned away and even beaten at Taliban checkpoints. One Afghan interpreter told the BBC he'd tried on three separate occasions to travel to the airport but turned back each time due to the danger to his family.
Defense Secretary Lloyd Austin said on Wednesday that the U.S. forces lack the "capability" to pick up large numbers of Americans stranded in Kabul and bring them to the airport, and he said the U.S. did not plan to extend the safe zone beyond the airport.
That means the success of the operation hinges on the cooperation of the Taliban.
Joint Chiefs Chair Gen. Mark Milley has said it will be the second-largest civilian airlift operation in U.S. history, after Saigon.
Go deeper