Study: Extreme heat is becoming an unignorable global health issue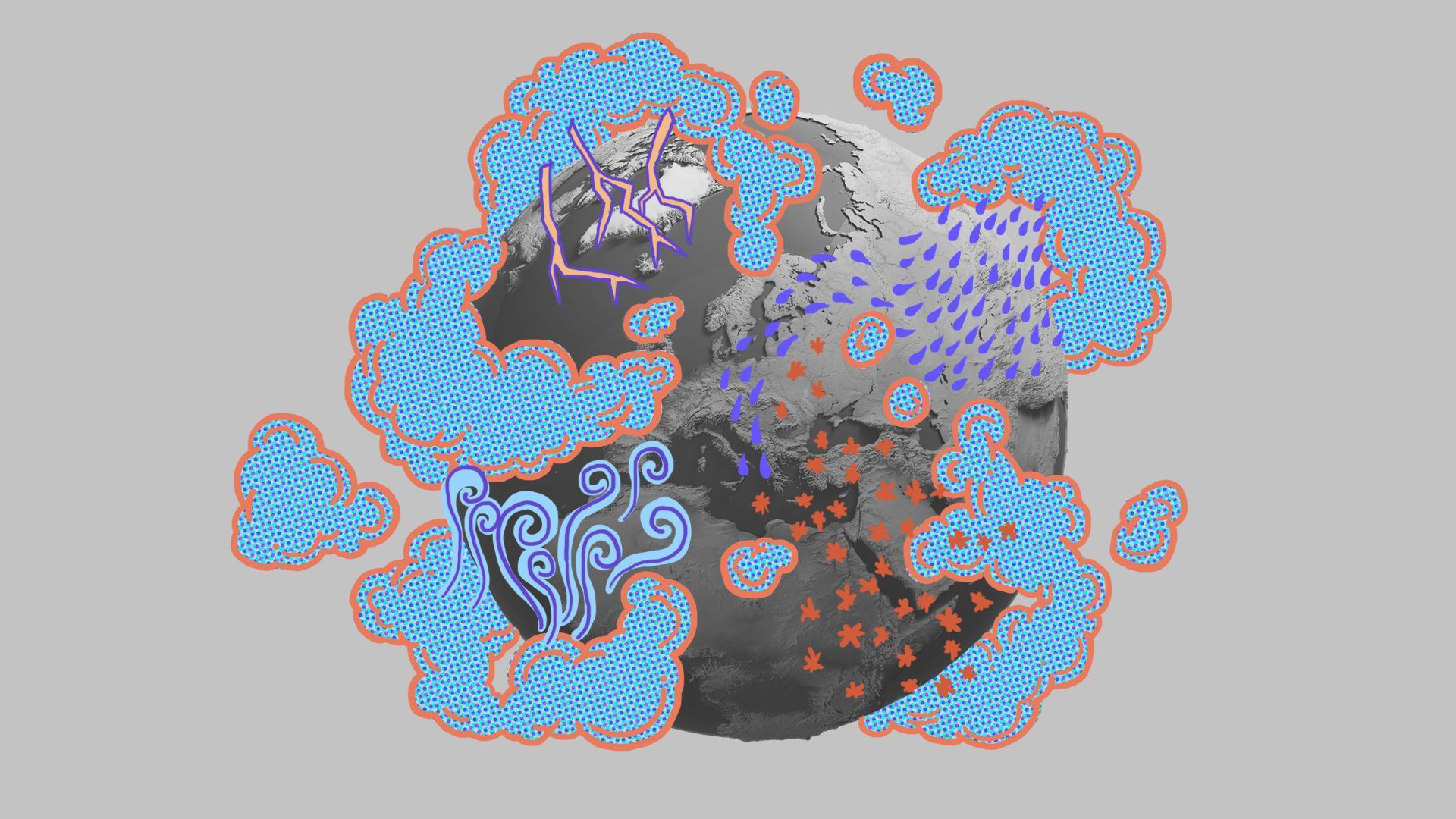 More than 356,000 people died from extreme heat-related causes in just nine countries in 2019, a death toll not only preventable but expected to grow as temperatures increase worldwide, a pair of studies published Thursday in The Lancet shows.
Why it matters: Though it's known heat stress can lead to stroke, organ and brain damage, the studies out of the University of Washington found it also causes a slew of specific morbidities including several types of heart disease, diabetes, chronic kidney and chronic obstructive pulmonary disease.
By the numbers: Heat-related deaths increased by 74% from 1980 and 2016, revealing hotter regions of the world are most likely suffering from an uptick in extreme heat mortality, one of the studies says.
About 1.3 million people also died related to cold, a 31% increase since 1990.
One of the studies analyzed about 65 million deaths in nine countries — encompassing 95% of the inhabited global temperature range and 29% of the global population.
What they're saying: "In most regions, cold temperatures have a greater impact on health, however, our analysis finds that the harmful effects of extreme heat can far exceed those caused by cold in places where it is already hot, such as Southern Asia, the Middle East and many parts of Africa," Katrin Burkart, study co-author of the Institute of Health Metrics and Evaluation at the University of Washington, said in a statement.
State of play: Hospitalizations and emergency room visits tend to increase during heat waves along with mental health issues, adverse pregnancy and birth outcomes and increased health care costs.
Older adults and other vulnerable people who are isolated or have poor mobility are also more likely to experience the health effects of extreme heat.
Those without access to air conditioning can suffer the most when extreme heat is prolonged, with little overnight relief.
The big picture: Extreme heat events are becoming more common, severe and longer-lasting around the world, and studies show this is tied to human-caused climate change.
Warming temperatures are exacerbating other environmental challenges like adverse ground-level ozone concentrations, wildfires and rapid urban population growth, the study says.
The CDC has already tracked more than 3,500 deaths so far this year due to heat.
The study's authors note that this summer, at least 600 excess deaths have been reported in the Pacific Northwest region of the U.S. due to an unprecedented heatwave in late June and early July.
What to watch: In August, a report from the U.N. Intergovernmental Panel on Climate Change called the connection between human emissions of greenhouse gases and global warming "unequivocal."
The report warned that at 1.5°C (2.7°F) of warming, the chance of a 1-in-50-year heat event increases 8.6 times. At 4°C (7.2°F) of warming, the odds increase nearly 40 times.
The bottom line: "Even with strategies in place to slow climate change, global temperatures will continue to rise and environmentally sustainable changes in individual behavior and to the built environment are urgently needed to adapt to an ever-hotter world," the authors write.
Go deeper