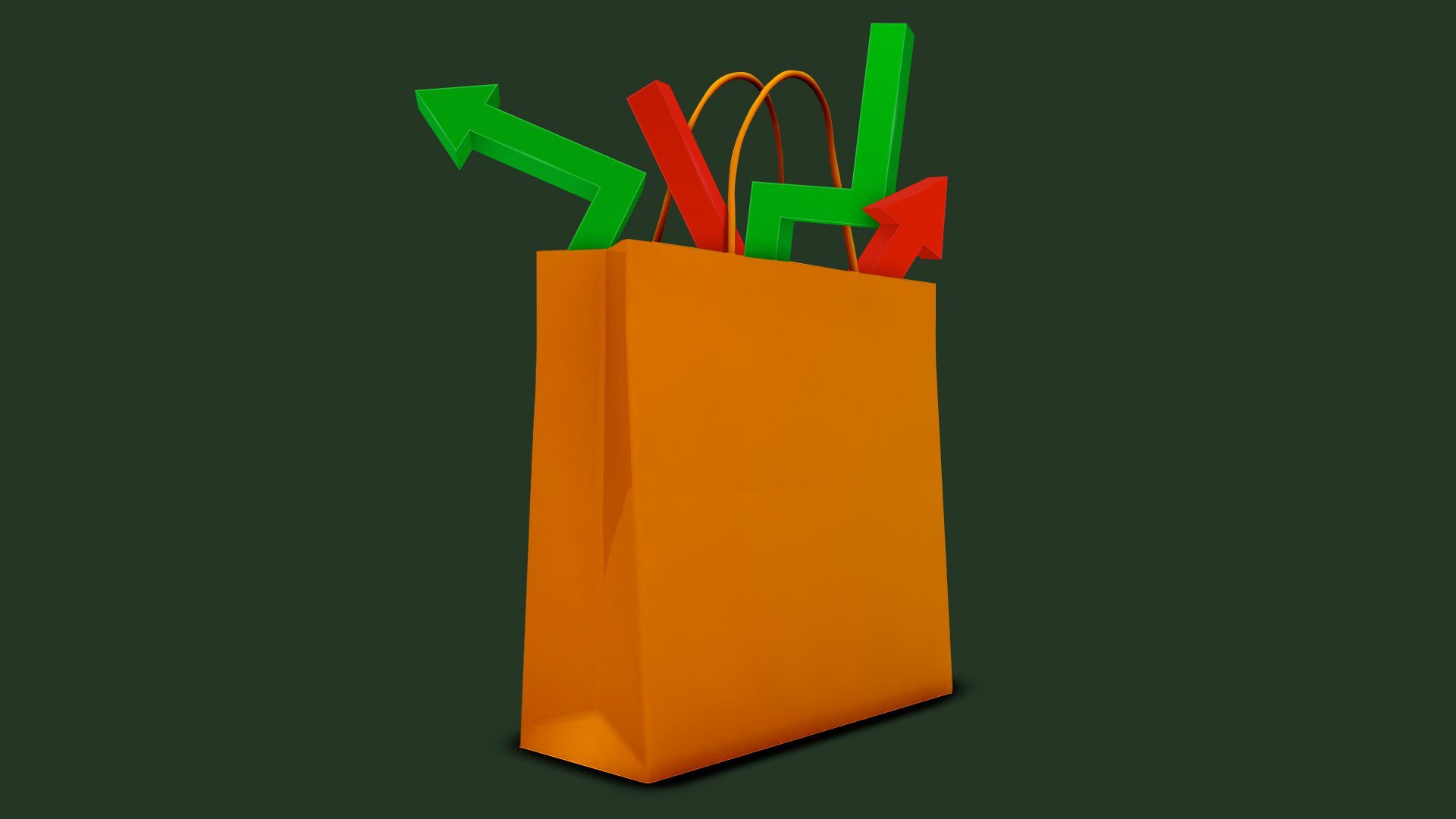 America's most iconic retailers offered a nuanced look at how the spread of the Delta variant is affecting the economy.
Why it matters: COVID cases spiked in late July and have been trending higher ever since. It's too early to draw conclusions about the current wave's impact on the economy. But patterns are emerging from the fresh anecdotes coming from corporate America.
What they're saying: Macy's CEO Jeffrey Gennette addressed the differing behaviors of three types of shoppers, speaking on Macy's Thursday earnings call.
Suburban residents have been comfortable shopping as usual, and stores in these areas have been "comping ahead of 2019 levels."
Office workers, who shop at urban locations during lunch breaks or on their way home, haven't changed much since before the current wave of infections, but could eventually be impacted as return to office plans "are always shifting." This echoes the concerns flagged last week by the foodservice giant Aramark.
Tourists, specifically international tourists, have been largely absent at Macy's stores. This observation fits well with the fact that airlines have been seeing fewer bookings and elevated cancellation activity.
Meanwhile, Walmart CFO Brett Biggs and Target CEO Brian Cornell both made comments this week indicating consumer traffic in their stores has remained consistent over the last month.
Both companies raised guidance for the full year.
Between the lines: Walmart and Target have a more suburban footprint, and their trends are similar to Macy's stable sales in its suburban locations, Joseph Feldman, assistant director of research at Telsey Advisory Group, tells Axios.
"Home Depot and Lowe's had talked about the dynamic where they were seeing more suburban, rural-type customers more willing to go into the stores and shop a little bit more regularly," Feldman added.
State of play: So far, these have been anecdotes. According to Bank of America's debit and credit card spending data, which is a bit more comprehensive, spending growth cooled notably in the seven days ending Aug. 14.
"A main reason behind the moderation over the last several weeks has been due to a pullback in spending on leisure services, which we define as travel (airlines + lodging), entertainment and restaurants/bars," Bank of America head of U.S. economics Michelle Meyer wrote.
What to watch: The first big comprehensive report on August consumer behavior will be the next monthly retail sales report released on Sept. 16.
Go deeper: Retail's mixed bag
Go deeper