Wall Street's top economists are concerned about the Delta variant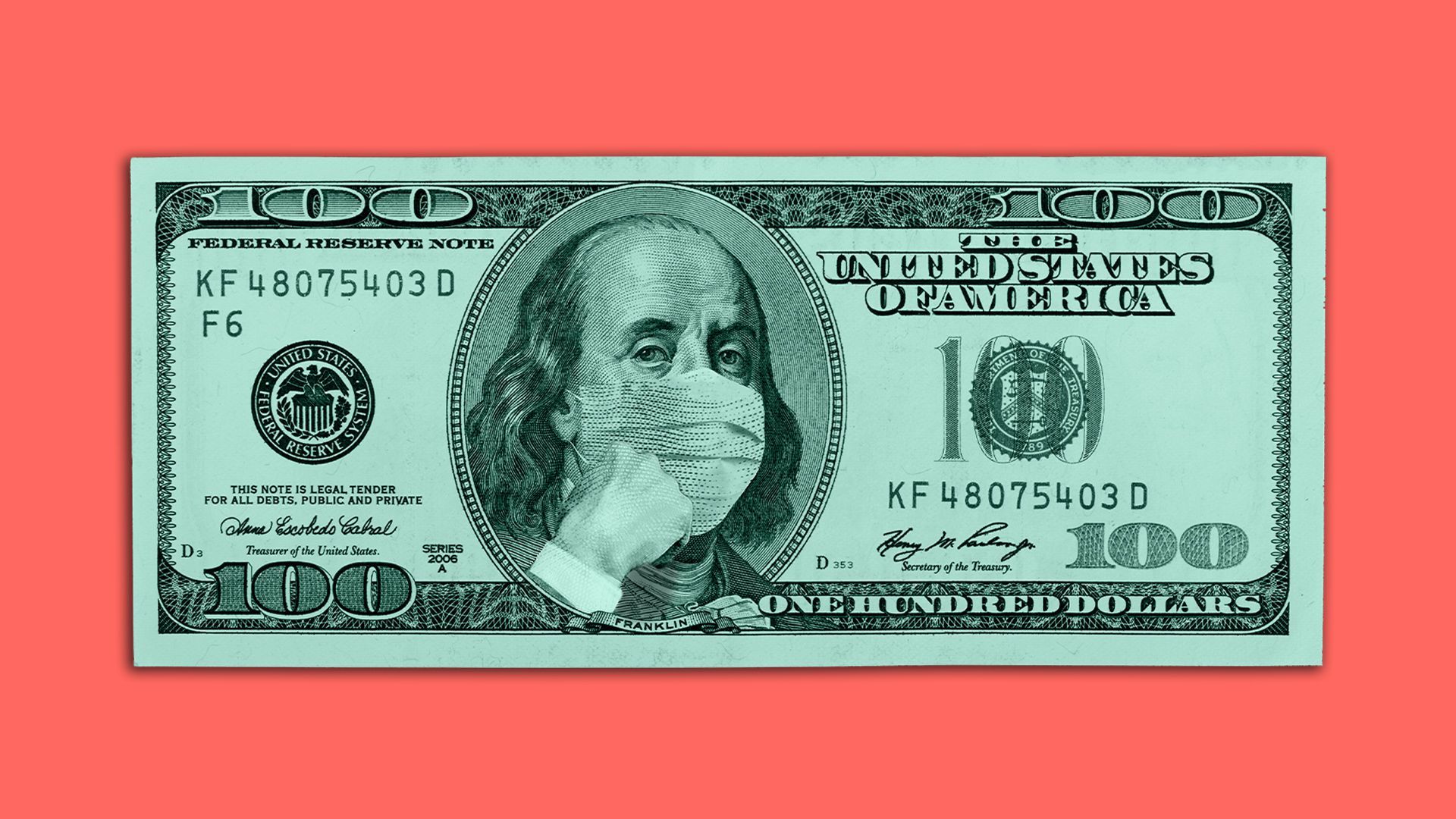 We're just over halfway through Q3, and a handful of Wall Street's most prominent economists are already hacking their forecasts for economic growth during the period.
Why it matters: The U.S. has been hit with another wave of COVID cases with the spread of the Delta variant. Rising vaccination rates have helped bolster the economy, but there's some early evidence that suggests growth may be cooling.
What they're saying: This week, Goldman Sachs economists slashed their forecast for Q3 GDP growth to +5.5% from +9.0%.
"The impact of the Delta variant on growth and inflation is proving to be somewhat larger than we expected," Goldman Sachs chief U.S. economist David Mericle wrote.
"Spending on dining, travel, and some other services is likely to decline in August, though we expect the drop to be modest and brief," he added. "Production is still suffering from supply chain disruptions, especially in the auto industry, and this is likely to mean less inventory rebuild in Q3."
Last week, Wells Fargo economists reduced their Q3 GDP forecast to +6.8% from +8.8%.
"Rising cases have reignited some caution surrounding the outlook," Wells Fargo economists wrote.
Bank of America economists have maintained their official Q3 GDP growth forecast of +7.0%. But following the disappointing July retail sales report, they warned that GDP growth appeared to be tracking at closer to 4.5% growth for Q3.
Yes, but: Not everyone is cutting due to the spread of the Delta variant.
"We don't expect the latest COVID wave to have a major growth impact," TD chief U.S. macro strategist Jim O'Sullivan wrote this week. "We expect real GDP to slow from a still-very-strong 7% [rate for Q3]."
The big picture: Even though some forecasts are coming down, they continue to reflect an above-average rate of growth. During the previous expansion, GDP growth averaged 2.3% from 2009 to 2019.
Go deeper