Federal appeals court upholds CDC's eviction moratorium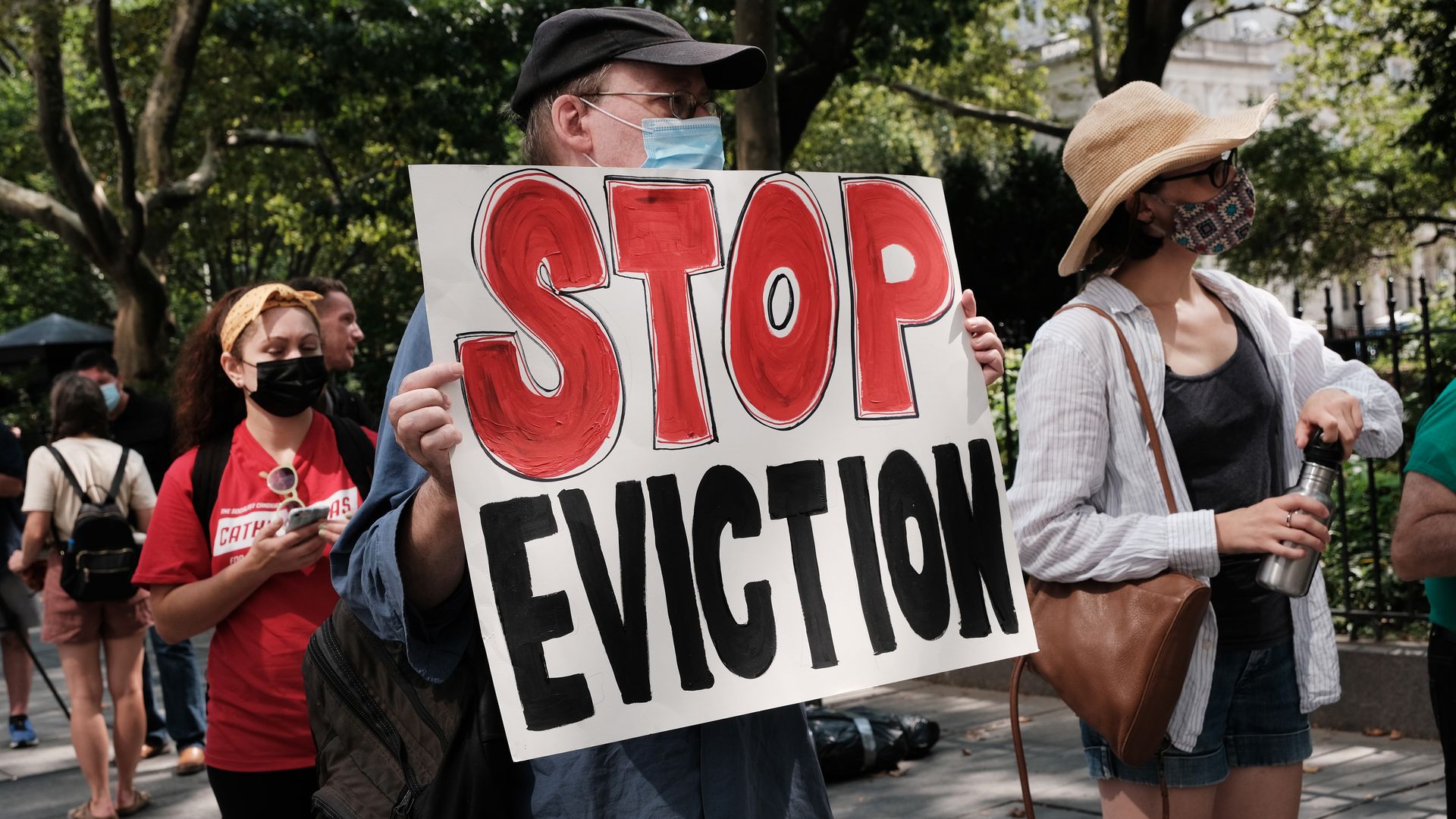 The U.S. Court of Appeals for the District of Columbia left in place the Centers for Disease Control and Prevention's COVID-related eviction moratorium on Friday.
Why it matters: Alabama and Georgia realtors will likely appeal the ruling to the Supreme Court, which declined to lift the ban in June but signaled that it would not tolerate another extension.
Justice Kavanaugh said in June that he believed that the CDC exceeded its authority in enacting the moratorium and that congressional authorization would be necessary for the CDC to extend it.
"We are pleased that the circuit court joined the district court in leaving the moratorium in place," White House press secretary Jen Psaki said in a statement.
"As we continue our effort to stop the spread of the highly transmissible Delta variant, the eviction moratorium remains vitally important."
The big picture: President Biden let an earlier moratorium lapse, fearing an extension would be struck down in the courts.
The CDC issued a new moratorium in early August after progressive lawmakers pressured the White House to act unilaterally amid a COVID surge driven by the Delta variant.
"The President continues to call on State and local governments to do more to protect vulnerable households," Psaki said. "State and local elected officials should move aggressively to distribute the $46.5 billion in Emergency Rental Assistance funds provided in part through the American Rescue plan."
Federal judges so far have kept the ban alive.
U.S. District Judge Dabney Friedrich denied the landlords' request to pause the moratorium last week despite her belief that the policy is illegal.
While Biden's new moratorium wasn't technically an extension, Friedrich said it should be considered one.
Read the ruling:
Go deeper