UN: 14 million face severe hunger in Afghanistan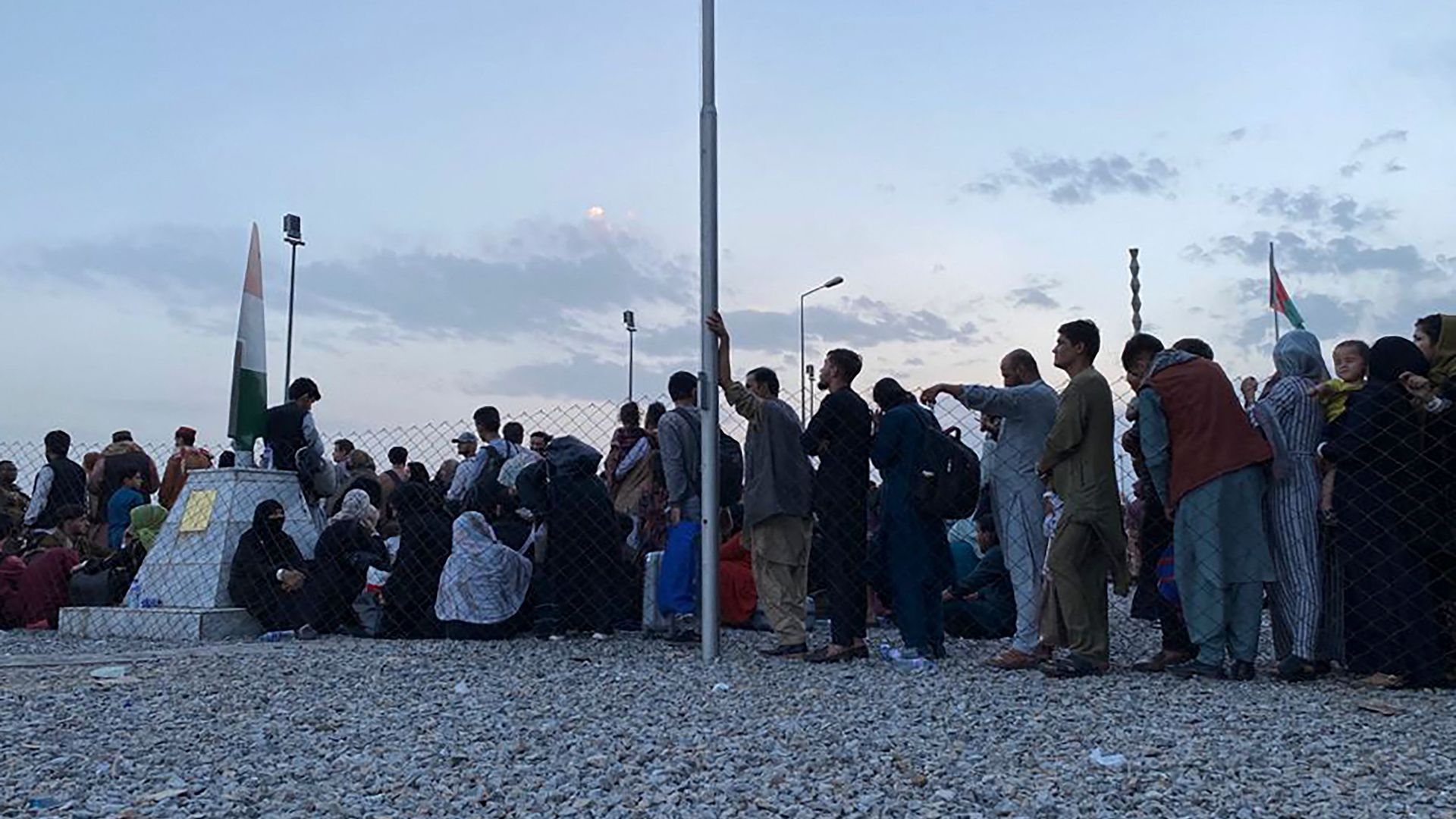 Some 14 million people in Afghanistan are facing severe hunger following the Taliban's takeover, according to the head of the UN's food agency.
Why it matters: The country has already faced a severe drought — its second in three years — and COVID-19's social and economic impacts. The Taliban's siege has elevated the situation in Afghanistan from dire to catastrophic, World Food Program's (WFP) country director Mary Ellen McGroarty said.
By the numbers: The drought led to the loss of 40% of crops, which has caused a "devastating impact" on livestock, McGroarty said in a video briefing to UN correspondents from Kabul this week.
With the Taliban now in power, hundreds of thousands of people are displaced, she said.
"Really, the race is on to get food where it's most needed," she said.
"We are actively reaching out to the new authorities for unimpeded humanitarian access," McGroarty noted.

She urged donors to provide the $200 million needed to get food into Afghanistan before roads are blocked off this winter.

WFP was able to access 4 million people in May and plans to expand operations to reach 9 million "over the next couple of months, but there are many, many challenges," she added.
Worth noting: UNICEF also warned this week that 1 million children under the age of 5 are at risk of becoming severely malnourished by end of 2021.
The big picture: Thousands of Afghans are fleeing the country to escape the Taliban, which has spurred calls for open borders.
"The United Nations Assistance Mission has warned that without a significant de-escalation in violence, Afghanistan is on course to witness the highest ever number of documented civilian casualties in a single year since the UN's records began," the United Nations refugee agency said last week.
Go deeper: The Afghanistan exit
Go deeper