7,000 people evacuated from Kabul since Aug. 14, Pentagon says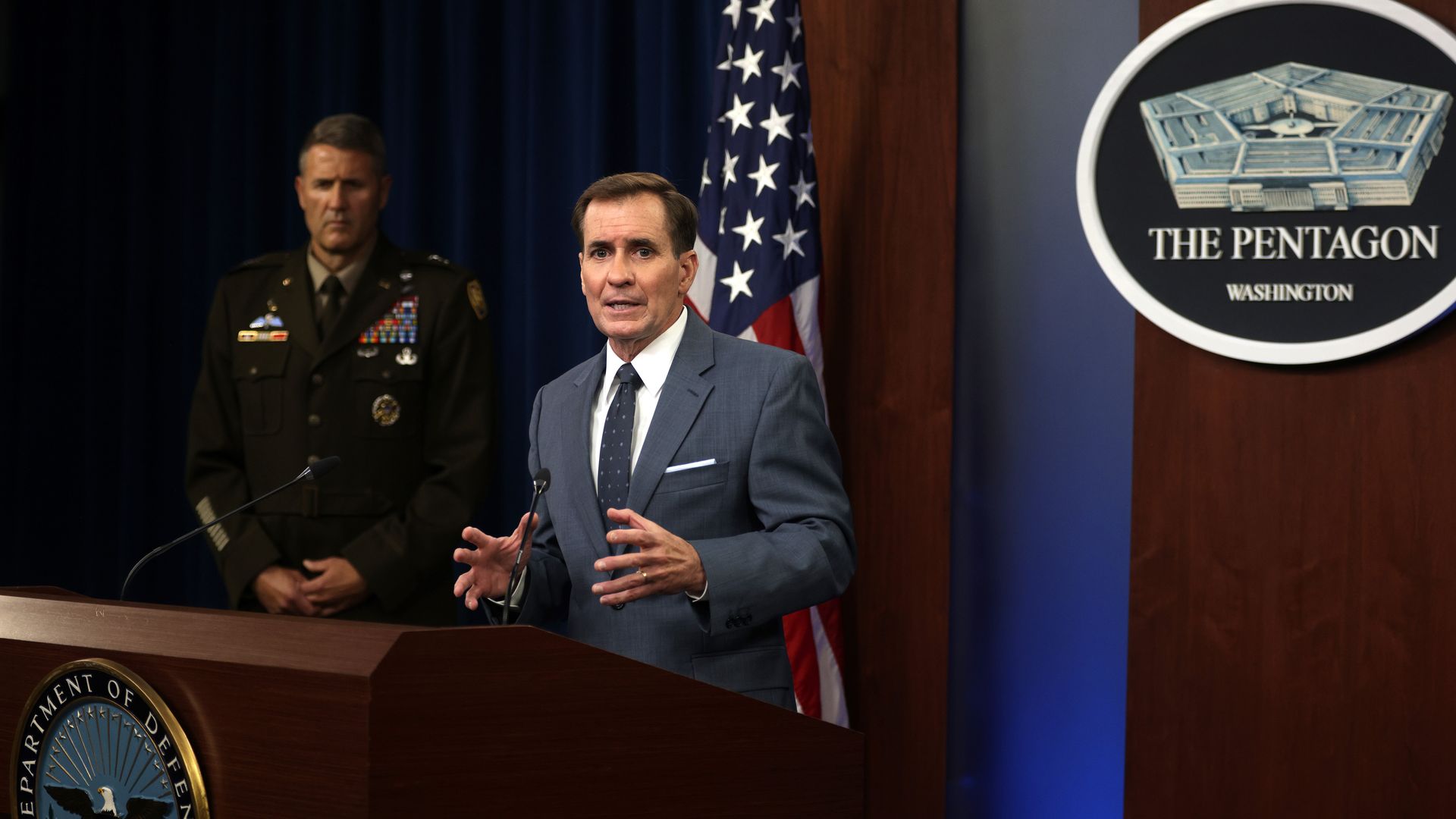 The U.S. has evacuated approximately 7,000 people from Afghanistan since Saturday, including more than 2,000 over the last 24 hours, Pentagon officials said during a news briefing Thursday.
Why it matters: The U.S. is still well short of its goal of evacuating 5,000–9,000 Americans and eligible Afghans per day, but capacity is ramping up and the operation has stabilized since the scenes of chaos earlier this week.
State of play: At least 5,200 troops are on the ground in Kabul as of Thursday, with more troops expected to arrive in the days ahead, Army Maj. Gen. Hank Taylor said. There are believed to be up 15,000 Americans still in Afghanistan, and tens of thousands more Afghans who assisted the U.S. in its war effort.
Kabul's Hamid Karzai International Airport "remains secure and open for flight operations," and multiple gates now have access for entry into the airfield, according to Taylor.
"We're ready to increase throughput and have scheduled aircraft departures accordingly. We intend to maximize each plane's capacity," Taylor said.
There are currently no plans to expand the security perimeter to allow for safe passage to the airport.
Officials said the Taliban have not been interfering with Americans traveling to the airport, but there have been multiple reports of Afghans with documentation being beaten or turned away by Taliban fighters at checkpoints.
Pentagon press secretary John Kirby also said that armed U.S. fighter jets have been flying over Kabul since Aug. 14 "to ensure support for commanders on the ground."
The big picture: Kirby said that there has not yet been a decision to keep troops in Kabul past the current Aug. 31 deadline.
Kirby's remarks come after President Biden told ABC's George Stephanopoulos that U.S. troops will remain in Afghanistan until every American is evacuated, even if that means staying past the White House's Aug. 31 deadline.
"There has been no decision to change the deadline, and we are focused on doing everything we can inside that deadline to move as many people out as possible," Kirby said.
"If and when there's a decision to change that, then obviously that would require additional conversations with the Taliban as well," Kirby said.
Go deeper