Using synthetic biology platforms to clean up indigo dye-making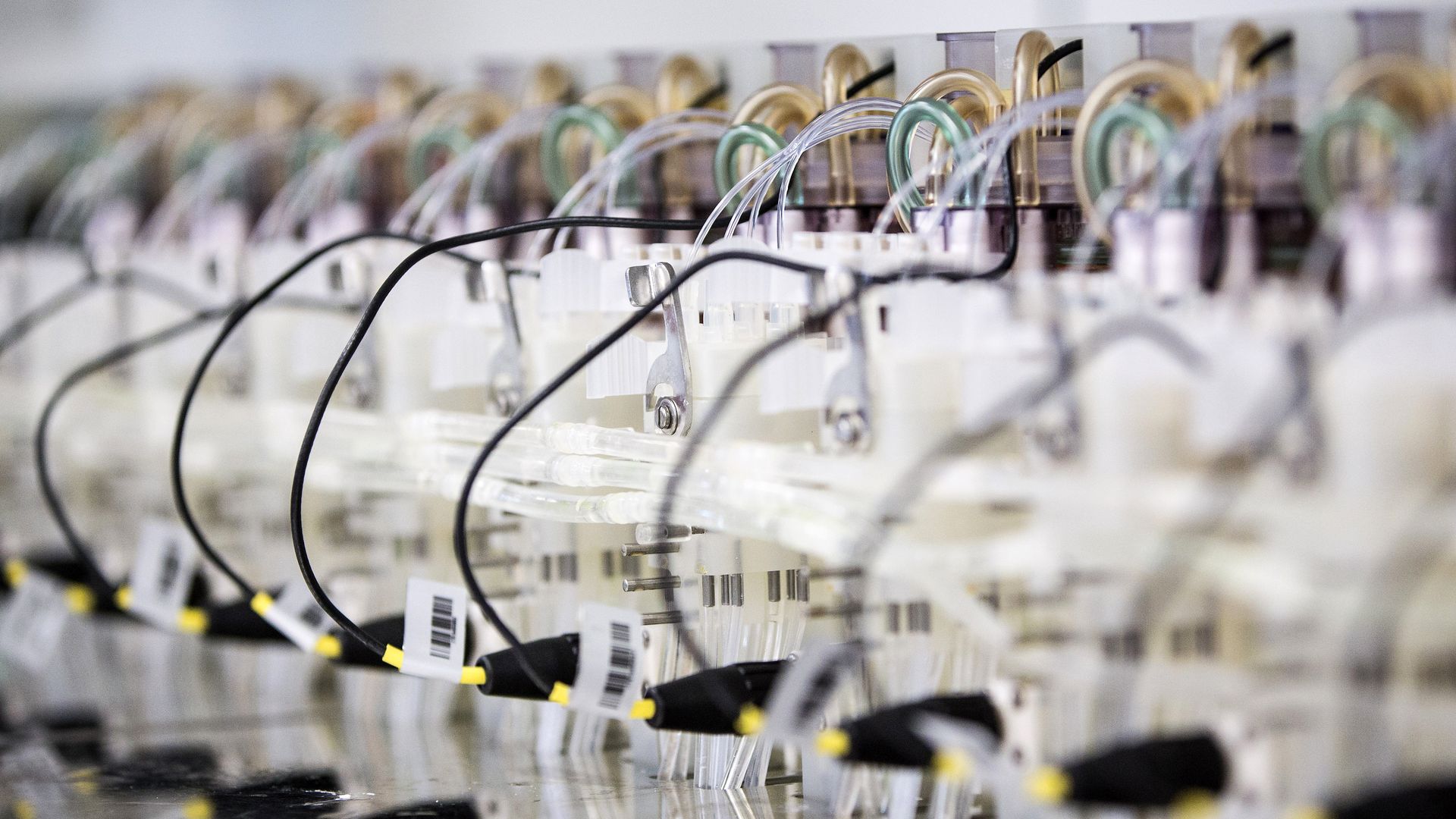 A company using a bio-based approach to making more environmentally friendly indigo dye is the first small startup to sign up with Ginkgo Biowork's automated synthetic biology platform.
Why it matters: Boston-based Ginkgo, which recently made plans to go public via a SPAC deal, aims to become the Amazon Web Services for the growing synthetic biology world, offering its microbe engineering foundry as a platform to build out biological apps.
Driving the news: Axios can report first that this morning Ginkgo will announce a new partnership with Huue, a biotech startup that uses synthetic biology to produce indigo — the dye used by the clothing industry to color a billion pairs of jeans a year — without the CO2 emissions and toxic byproducts that come from conventional dyeing.
"There's an opportunity here to create the colors consumers want without the environmental trade-offs by using synthetic biology," says Michelle Zhu, CEO and co-founder of Huue.
How it works: Like a growing number of companies in the synthetic biology space, Huue has identified and engineered in a lab custom microbes that produce indigo as part of their biological process — not unlike the way yeast turns sugar to alcohol in beer fermentation.
What's next: Huue will use Ginkgo's automated platform to perfect and eventually scale up its microbe engineering process — a task Ginkgo CEO Jason Kelly compares to "compiling and debugging code" in the software world.
"We're iterating through different [DNA letters] like a Facebook would with ones and zeros, until we get the biological app to meet the spark customers want," he adds.
What to watch: While Ginkgo has deals with larger pharma companies to use its engineering platform, the Huue partnership is a first example of Kelly's vision of using Ginkgo as the hub to accelerate the entire synthetic biology industry in the same way that companies like AWS and Google accelerated tech startups through their cloud computing platforms.
"We're finally getting to the point where our costs are such that we can offer value to really small [synthetic biology] companies that don't have a lot of capital but have potential value — and get them on our platform."
— Jason Kelly,
Ginkgo
Bioworks
Editor's note: This story has been updated to correct the spelling of Ginkgo Bioworks, not Gingko as previously stated.
Go deeper