23 AAPI civil rights groups press Biden to "use precise language" on COVID origins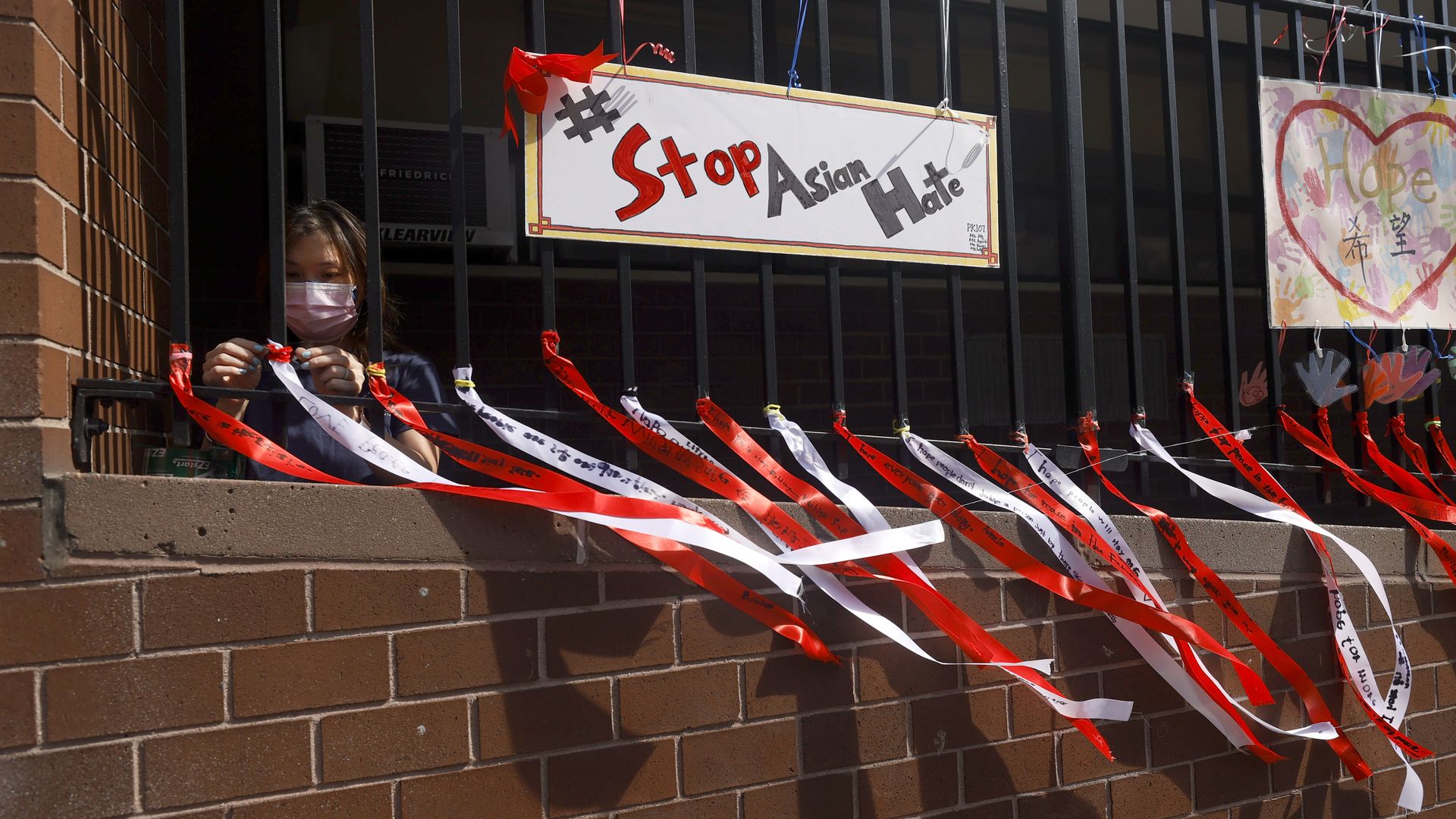 Twenty-three AAPI civil rights groups led by the National Council of Asian Pacific Americans are calling on the administration to take extra caution as it prepares results from its investigation into the origins of COVID.
Why it matters: In late May, the Biden administration launched a 90-day probe into COVID's origins amid controversy over the lab leak theory. In a letter delivered to President Biden on Thursday, advocates warn the "simple existence of that report will put our communities at risk."
Of the 9,000-plus anti-Asian hate incidents reported to Stop AAPI Hate since March 2020, nearly half included anti-Chinese or anti-immigrant rhetoric, according to the reporting center.
What they're saying: "We recognize your Administration's legitimate interest in identifying the source of this pandemic," reads the letter, which is signed by leaders from the Asian Pacific Policy & Planning Council, Asian American Psychological Association and Stop AAPI Hate, among others. "At the same time, perception matters. And when your review was announced, many interpreted it as a validation of the so-called 'lab leak' theory."
Those who perpetrate such "conspiracy theories" aren't interested in what actually happened, the signatories argue.

"[T]hey aim to deflect criticism about the early U.S. response to the pandemic and direct blame at China and, by extension, Asian Americans," the letter states, adding they are often the same people "who use racist monikers for the virus and demonize immigrants."
The coalition pushed the administration to "use precise language" when discussing COVID, such as specifying "Chinese government" rather than simply saying "Chinese."
Worth noting: The letter also asks Biden to address language barriers in victim assistance and end the Justice Department's China Initiative, which has come under fire for alleged racial profiling.
Go deeper