More CEOs get paid to do better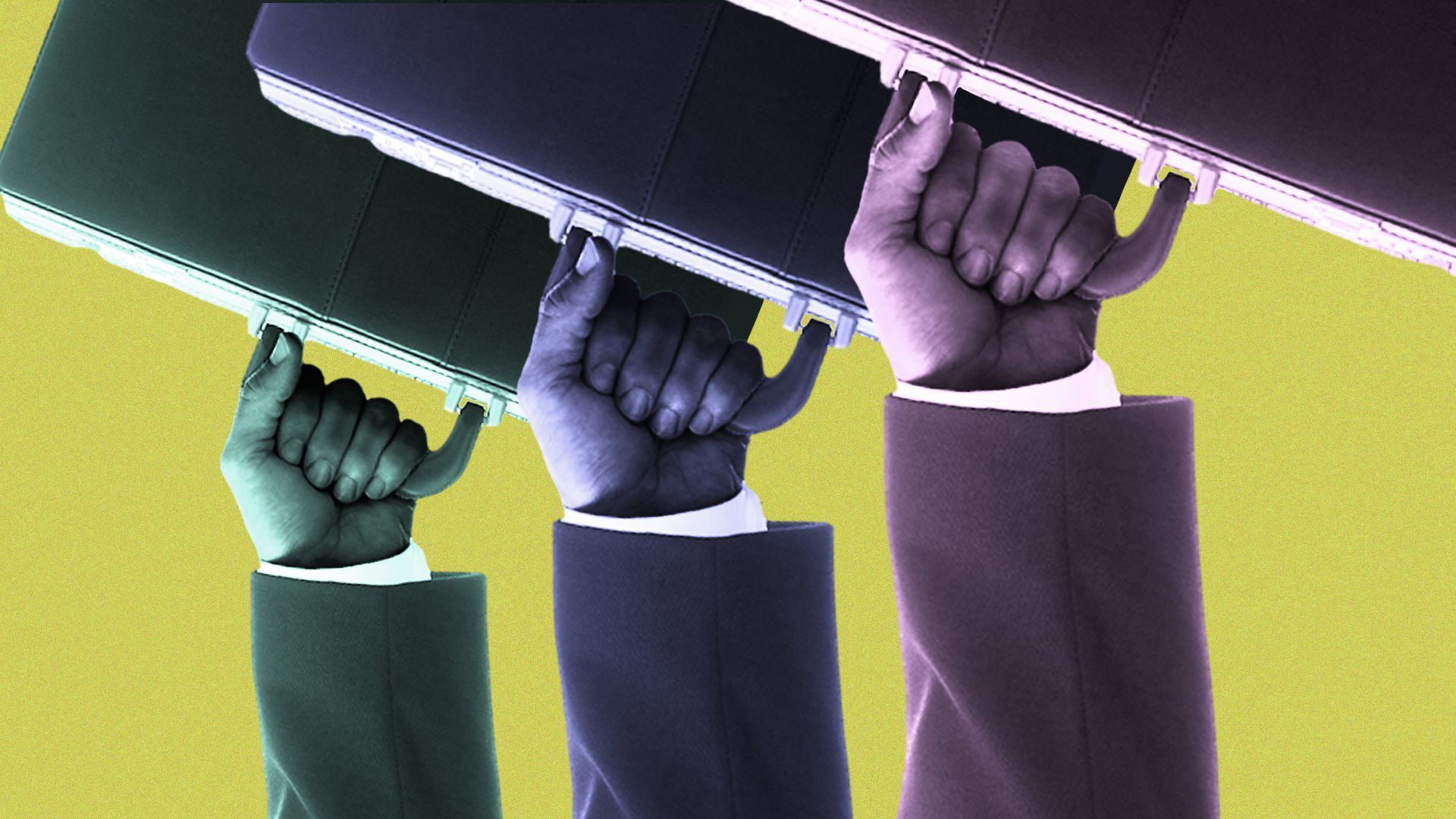 A rush of companies say they are putting their money where their mouth is. From McDonald's to Wells Fargo, a record number of big businesses say how they fare on a slew of goals — like diversity — will impact part of CEO pay.
Why it matters: It's kicked into high gear in the past year, as companies try to signal they are serious about their role in improving society.
The backdrop: Corporations are set to face pressure to disclose more about their workforce — as a tweet from SEC chair Gary Gensler reminds us.
Where it stands: About 100 S&P 500 companies link a portion of short-term incentives for CEOs (think annual cash bonuses) to environmental, social and governance metrics, according to ISS Corporate Solutions. That's up from roughly 68 in 2020.
Nearly three-fourths of those metrics are around the workforce, including diversity and inclusion.
What to watch: Some payouts are pegged to goals with long time horizons — like putting more women on boards by 2030 or cutting carbon emissions by 2050.
But it can be unclear to the public what near-term progress is necessary to trigger annual payouts, says Jun Frank of ISS.
What they're saying: "Too often when companies do this, it's a very small percentage of CEO annual pay. And it can become a reward for something they would do anyway," says Rosanna Landis Weaver, who tracks governance and compensation at investor advocacy group As You Sow.
And details around how these goals are set — and whether they go far enough to fix the issue — are often unclear.
The intrigue: It's not just top executives. Banker bonuses in Europe are increasingly being pegged to how firms are "contributing to a ... better society," Bloomberg reported today.
But bonuses will "partly rely on a variable that's harder to quantify than profit, which might make it easier to game."
Go deeper