Poll: Over 60% of Americans say Afghanistan war was not worth fighting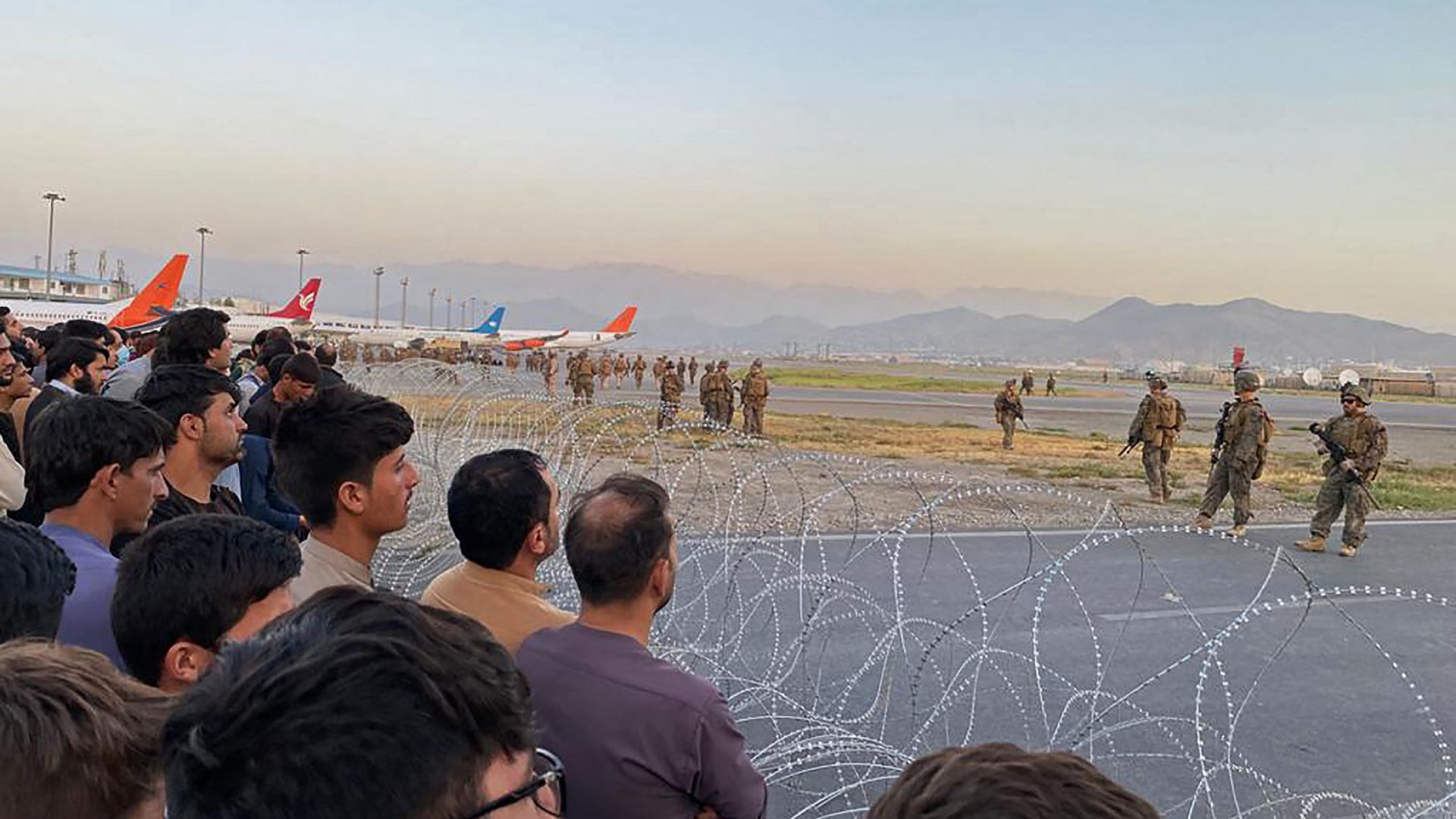 62% of Americans do not believe the war in Afghanistan was worth fighting, according to an AP-NORC poll conducted Aug. 12–16, as the Afghan government verged on collapse following the withdrawal of U.S. forces.
Why it matters: Biden has faced intense criticism over the scenes of chaos in Kabul, where a Taliban takeover has prompted a mass evacuation of Americans and Afghans who assisted the U.S. war effort.
The U.S. spent 20 years and billions of dollars supporting the Afghan government and training its security forces.
Yet the Afghan military ultimately melted away under pressure from the Taliban, which essentially retook the entirety of the country in 11 days.
The big picture: The poll, conducted Aug. 12–16, found that 47% of people approve of Biden's handling of foreign policy, only a slight change from a June AP-NORC poll that showed a rating of 50%. The new rating includes 76% of Democrats, 41% of independents, and 15% of Republicans.
Amid fears of the resurgence of al-Qaeda now that the Taliban controls Afghanistan, 50% of Americans polled said they were concerned about extremist groups outside the U.S.
Meanwhile, 65% of respondents said they were concerned about extremist groups based in the U.S.
Like the war in Afghanistan, 63% of Americans do not believe the Iraq War was worth fighting.
The bottom line: Protecting the U.S. against outside terrorist threats was one of the original justifications for the invasion of Afghanistan.
Go deeper: Biden denies Afghanistan will look the same 20 years after 9/11
Poll methodology: The nationwide poll was conducted Aug. 12–16. Online and telephone interviews using landlines and cellphones were conducted with 1,729 adults. The margin of sampling error is ± 3.2 percentage points.
Go deeper