Venture capitalist Bill Gurley says more companies are going public due to pressure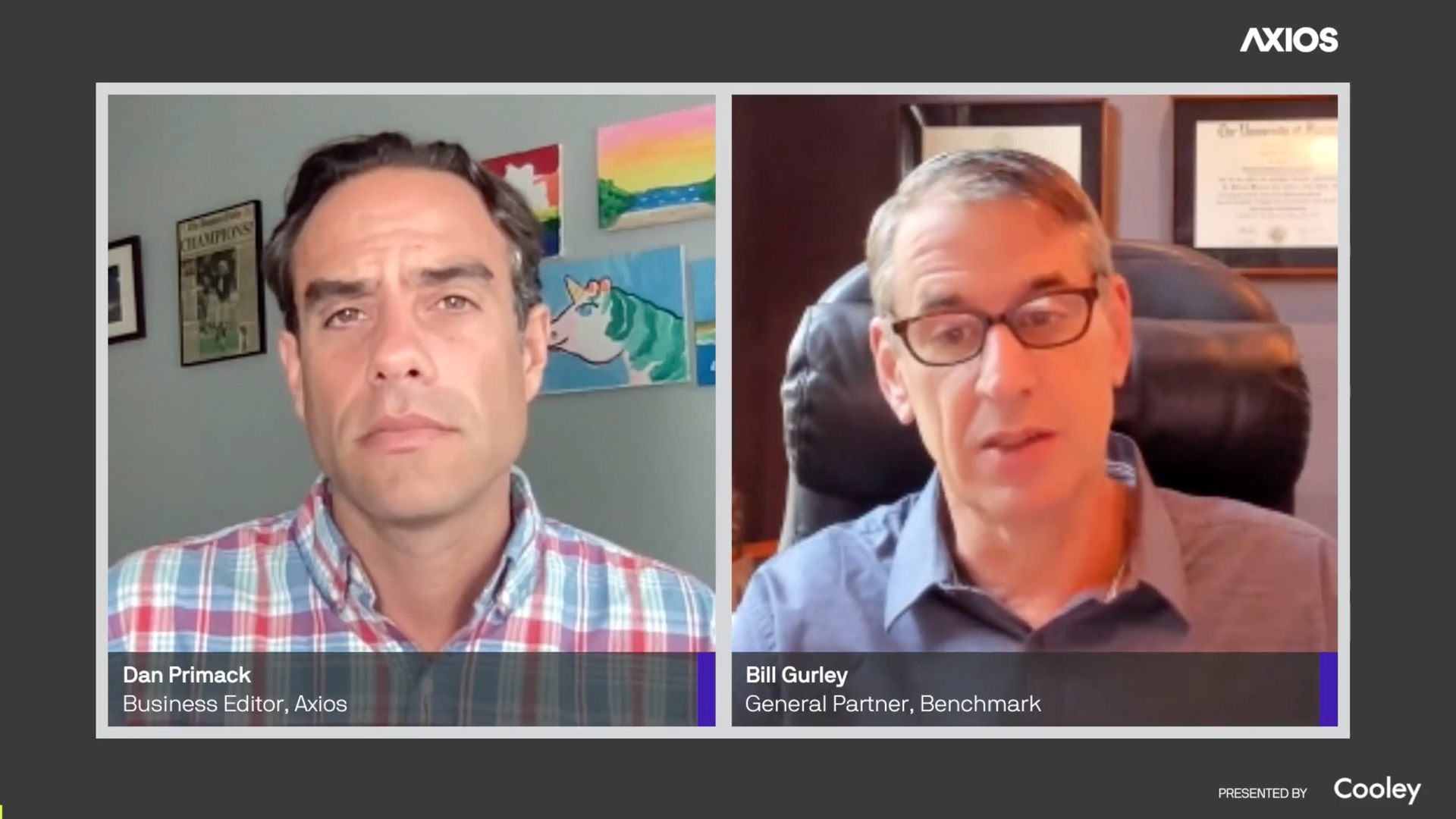 Venture capitalist Bill Gurley said at an Axios event Wednesday that more companies are starting to go public after staying private longer and seeing capital pile up.
Why it matters: Within the past year, many companies have filed to go public — either via IPOs or SPACs — including eyewear brand Warby Parker, Bowlero, the owners of Forever 21 and Aeropostle, AppHarvest and more.
What he's saying: "All the capital that was available, it was allowing companies to stay private longer," Gurley said.
"I think eventually that just piles up. There's a lot of pressure on an entrepreneur on a board from the investor base, from the employee base, who eventually want liquidity and so that that can build up over time," Gurley added.
"Add into that a roaring, screaming public market that's been on a bull run for, what, 12 years and multiples in the public markets, especially in like the SaaS world that are out of this world, and so all those things kind of add up to create a massive incentive to head out the door," he said.
Go deeper: Watch Axios' Get Smart short course about going public — from IPOs to SPACs.
Go deeper