Survey: Spiked seltzer is here to stay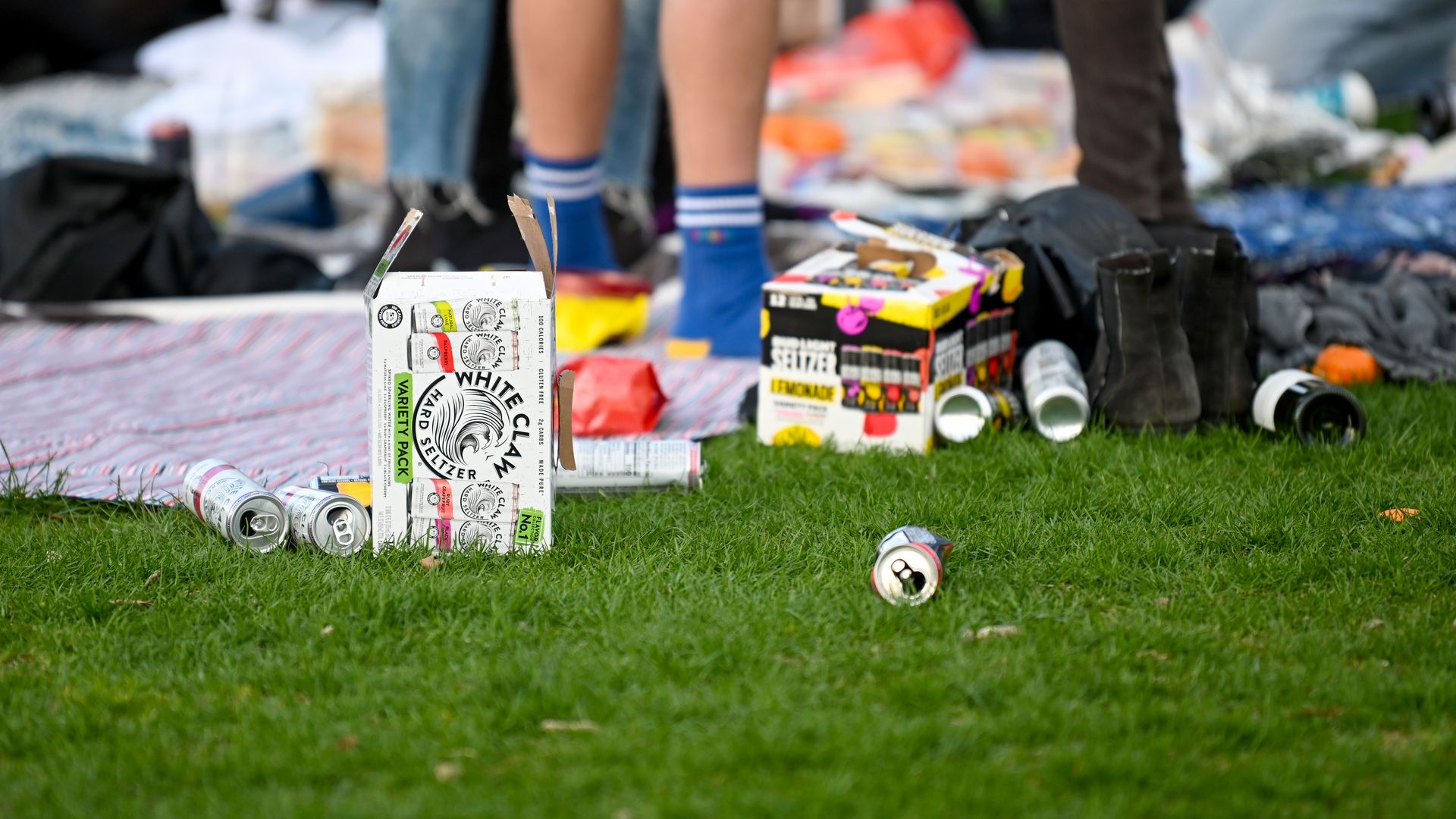 A new survey of college students finds that the hard seltzer trend isn't going away.
The big picture: The shift among young adults toward spiked seltzers — and away from cheap beer — will prompt lasting changes in the alcohol industry.
By the numbers: After a pandemic boom, recent sales data indicates that interest in hard seltzer brands might be slowing, with the spiked seltzer maker Boston Beer warning in late June that earnings would come in below analyst forecasts.
Yes, but: No one has told college kids about that.
Axios received an early look at a new survey of college students' drinking preferences and brand perception from the polling and research firm Generation Lab.
Respondents were asked to rank 13 alcoholic brands — a mix of beers, wines and hard seltzer. The results show that seltzer industry leader White Claw was seen as the coolest brand, while White Claw and its rival Truly were viewed as "on the rise."
What they're saying: While beer brands like Bud Light and Corona were viewed by respondents as having the most brand exposure — mostly through ads — the seltzer brands "are something respondents were increasingly seeing at parties and other social events," says Cyrus Beschloss, CEO of Generation Lab.
The bottom line: While hard seltzer sales might level off — in part due to the reopening of bars — beer and hard liquor drinking trends for young people "are changing in a way that seems relatively permanent, and they're going to stay with seltzer," Beschloss says.
Go deeper