Scoop: Pelosi, White House officials plot infrastructure path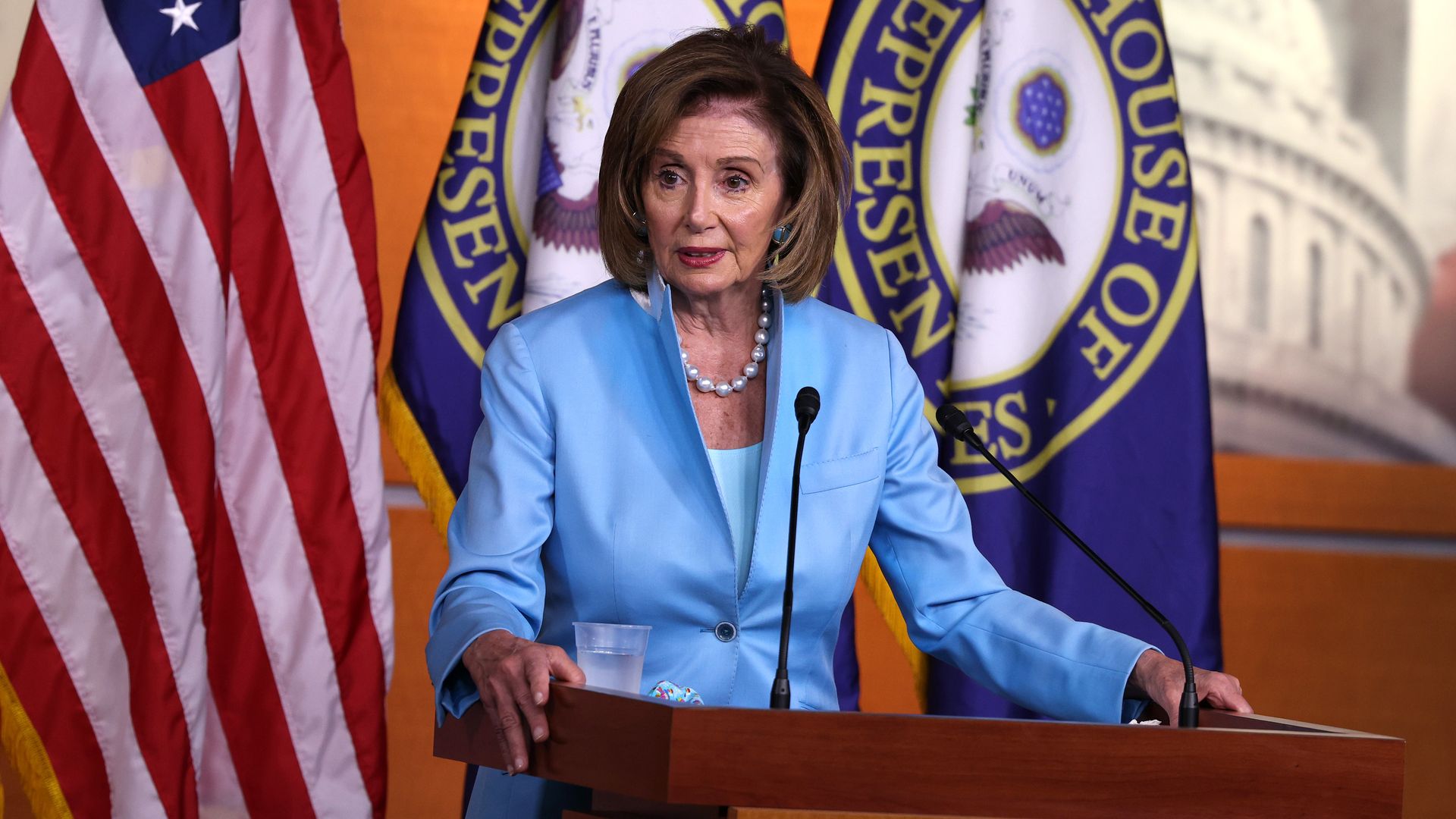 House Speaker Nancy Pelosi and senior White House officials met for 90 minutes on Tuesday to strategize how to ensure passage of major infrastructure spending, people familiar with the discussions tell Axios.
Why it matters: With the president's top legislative priority facing resistance among a Democratic caucus that's divided about how to proceed, top Biden aides and Pelosi (D-Calif.) are seeking to present a unified front.
The details: White House Chief of Staff Ron Klain, counselor Steve Ricchetti and legislative affairs director Louisa Terrell participated meeting, held over Zoom with Pelosi back in her district during the August recess.
Officials declined to detail any playbook that emerged.
The meeting comes before the House returns on Aug. 23 and holds procedural votes on infrastructure legislation as well as a voting rights bill, which also was discussed.
A $3.5 trillion resolution under consideration could allow Democrats to use the budget reconciliation process to unilaterally force through greater infrastructure spending than Republicans would accept.
The House also will decide the fate of the $1.2 trillion Senate-passed bipartisan infrastructure bill.
The backdrop: Moderate Democrats are growing increasingly frustrated over Pelosi's determination not to bring the bipartisan bill to a vote without the reconciliation bill.
"You don't have a combined birthday party and Christmas party, because they're two different things," Rep. Abigail Spanberger (D-Va.) told Axios in an interview Tuesday in her district.
But progressive lawmakers have threatened to tank the bipartisan infrastructure plan unless it's tied to the $3.5 trillion bill that includes broader definitions of infrastructure, such as investments addressing child care, health care and climate change.
Go deeper