Pope Francis: Getting the COVID vaccine is "an act of love"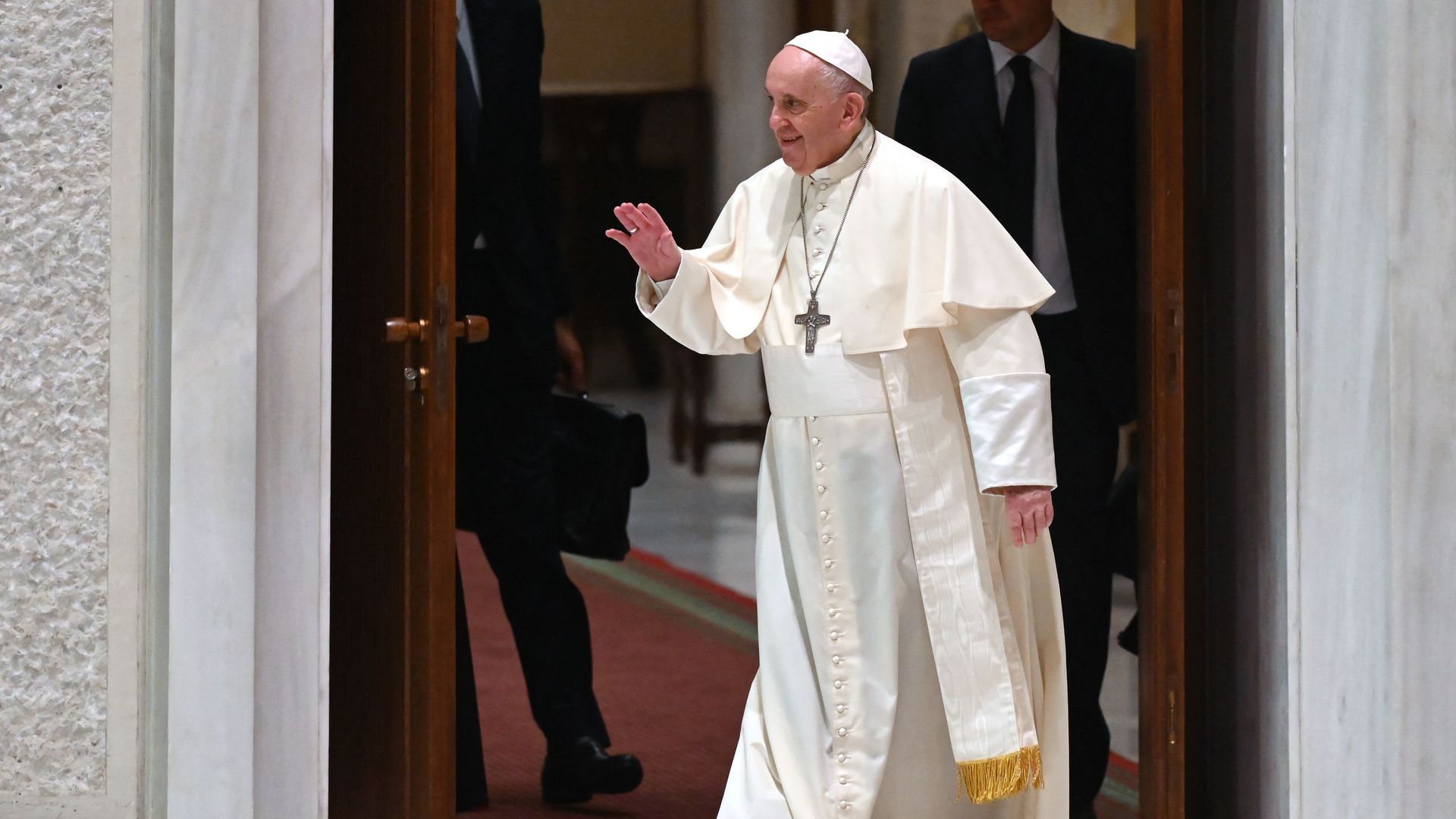 Pope Francis is encouraging people around the world to get the COVID-19 vaccine in a new public service advertisement.
What he's saying: "Getting the vaccines that are authorized by the respective authorities is an act of love. And helping the majority of people to do so is an act of love," Francis says in the ad, which features other Catholic church leaders from the U.S. and Latin America.
"Getting vaccinated is a simple yet profound way to care for one another, especially the most vulnerable," he adds.
The big picture: The pope worked with the nonprofit Ad Council to produce its first campaign outside the United States, per the New York Times. The ad will start circulating online and on television on Wednesday.
The campaign comes as vaccine hesitancy for some members of religious communities persists, but may be waning, per the NYT.
Vaccine acceptance among Hispanic Catholics in the United States rose to 80% in June, up from 56% in March, according to a June survey of more than 5,000 adults by the Public Religion Research Institute and Interfaith Youth Core nonprofit groups, the Times noted.
Acceptance for white Catholics jumped to 79% from 68%, per the same survey.
About 56% of Hispanic Protestants and white evangelical Protestants said they accepted the vaccine, however.
Other leaders from different faiths have initiated their own campaigns to encourage people to get vaccinated.
The bottom line: "Thanks to God's grace and to the work of many, we now have vaccines to protect us from COVID-19," Pope Francis says in the ad.
"They bring hope to end the pandemic, but only if they are available to all and if we collaborate with one another."
Go deeper: Pope Francis urges vaccine distribution to poor countries
Go deeper