Defying DeSantis, Florida's largest school district to require masks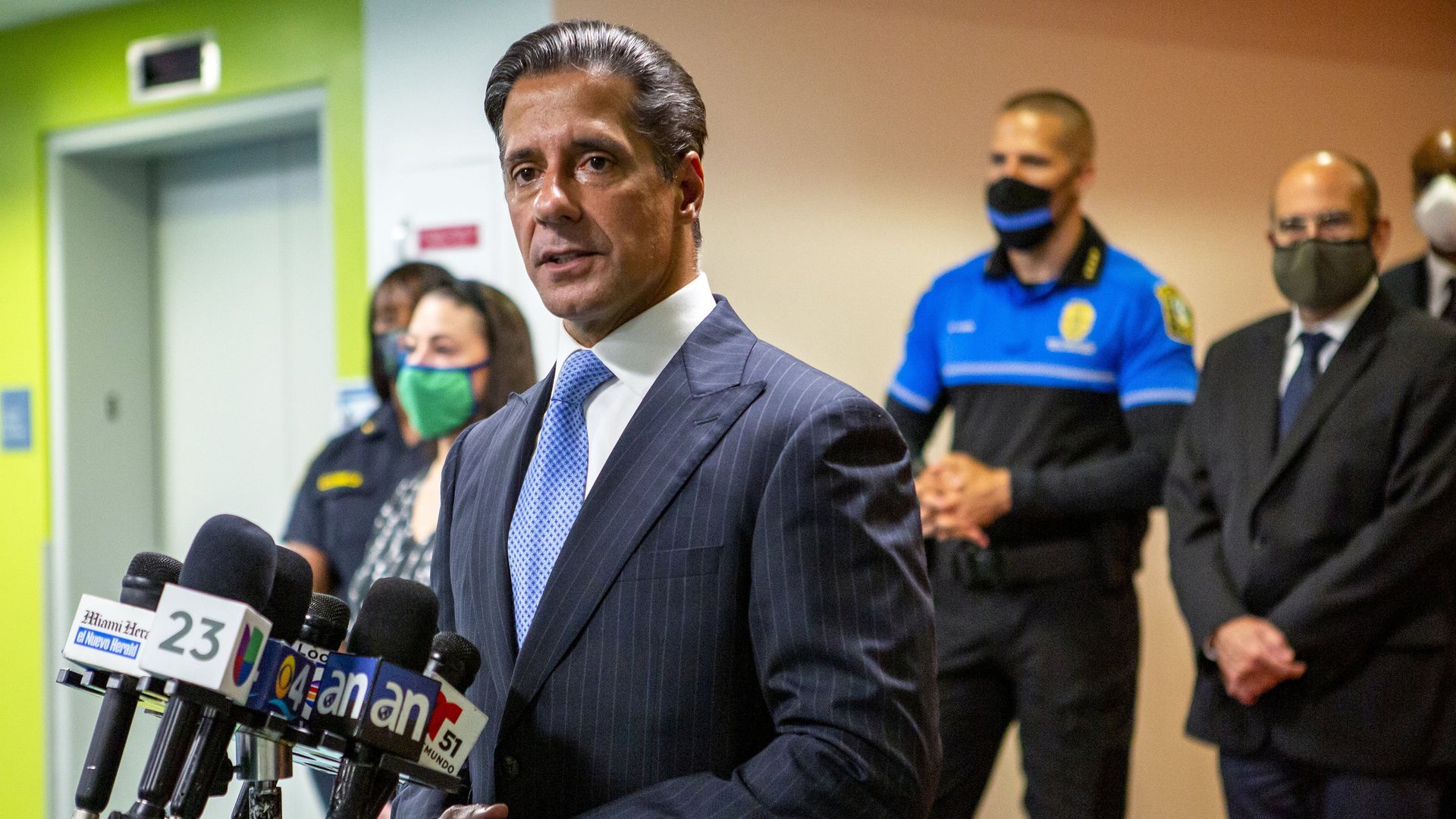 The school board in Florida's largest school district voted Wednesday to require masks for students and teachers when schools reopen next week amid rising Delta-variant COVID-19 cases.
Why it matters: The mask mandate, which allows for medical exemptions, makes Miami-Dade the latest Florida school district to defy Republican Gov. Ron DeSantis, who issued an executive order that effectively prohibits school districts from imposing mask mandates and threatens to cut funding of those who do.
Driving the news: The Miami-Dade County School Board voted 7-1 in favor of requiring students and staff to wear masks in schools.
A task force of medical experts advising the Miami-Dade school district on Monday recommended that schools require masks amid rising COVID-19 cases, per the Miami Herald.
Superintendent Alberto M. Carvalho said he agrees with the task forces' recommendation — despite opposition from some parents and others.
"My mind is pretty made up on the way to move forward. And, that is in full agreement with the recommendations of this task force," Carvalho said, per the Herald.
Carvalho previously said that "there is no threat, at least to me, to my paycheck, to my salary, that will force me to abdicate from doing the right thing. Our students' lives, the lives of our teachers, your lives, are too important," per the Miami Herald.
The big picture: Wednesday's vote comes a week after Broward County's School Board voted to keep its mask mandate in place.
The Florida Board of Education voted on Tuesday to sanction Alachua and Broward County public school districts for defying DeSantis' order, per NBC News.
Florida's board of education earlier this month threatened to withhold pay from superintendents and school board members who mandate face masks in schools.
What to watch: Hillsborough County's school board is also meeting Wednesday to consider a mask mandate after 6,000 students were forced to quarantine from local campuses since last week.
Go deeper: The school districts defying Texas, Florida governors and mandating masks
Go deeper