2 Florida school districts sanctioned for mandating masks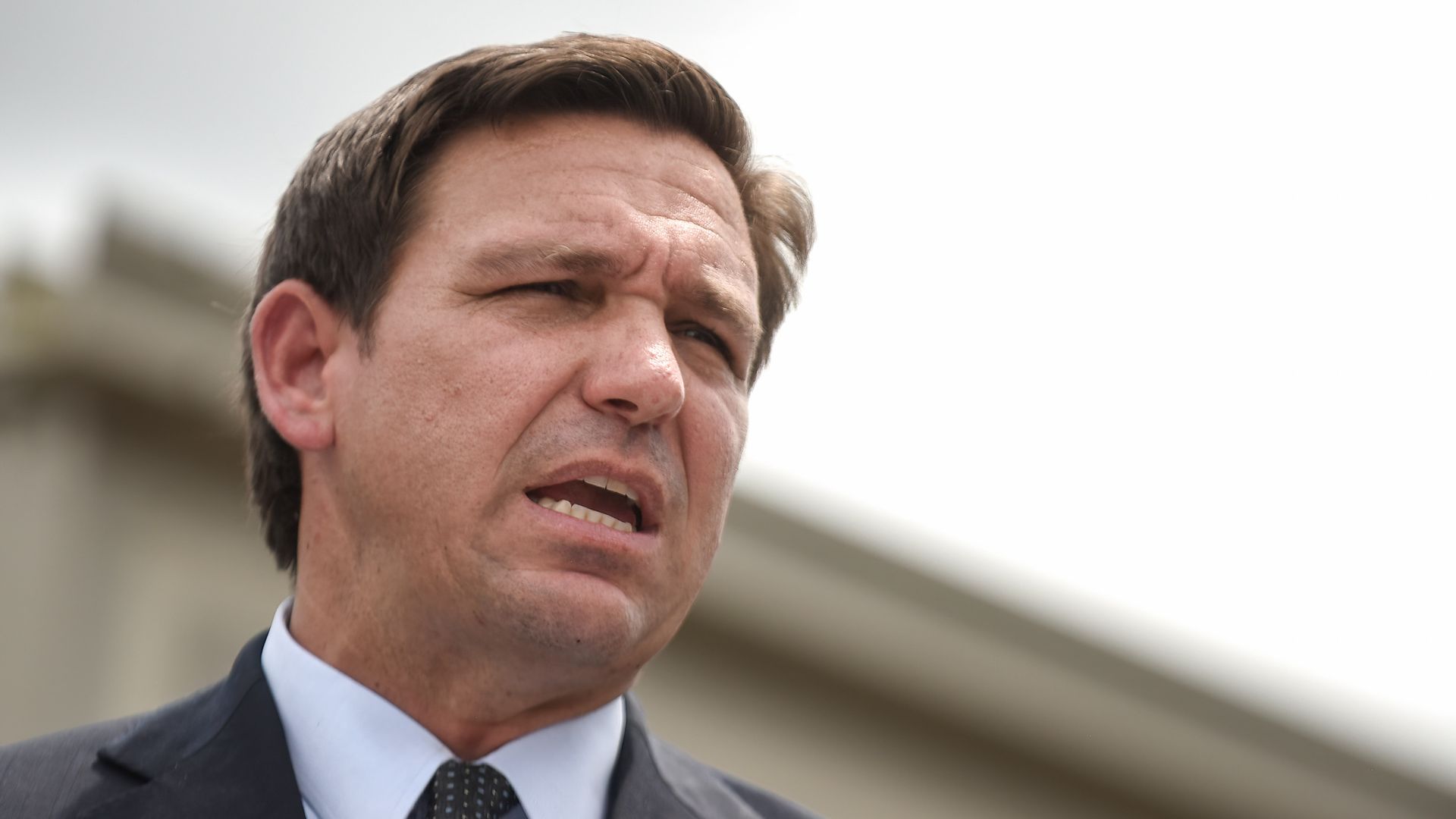 The Florida Board of Education voted Tuesday to sanction two public school districts for defying Gov. Ron DeSantis' order barring mask mandates in school, per NBC News.
Why it matters: It marks the first punishment doled out against school officials who have clashed with the Republican governor on the issue. Nearly 6,000 students and over 300 staff members have tested positive or have been exposed to COVID-19 in one district.
The DeSantis administration, which faces legal challenges over the ban, argues that the Alachua and Broward County public school districts went against the order by requiring a doctor's note for students who wish to opt out of mask-wearing. Other districts only require a note from parents.
The actual penalties had yet to be announced, but DeSantis has threatened to withhold pay from school officials as retaliation.
School officials who spoke before the board called the move necessary, especially in districts with vaccine shortages. Children under 12 are not yet eligible for vaccines.
The big picture: DeSantis is one of several governors who have signed laws or executive orders banning mask mandates, though Arkansas Gov. Asa Hutchinson, also a Republican, has said he regrets the decision.
The Biden administration has offered to step in with financial assistance if DeSantis follows through with withholding funding from schools that implement a mandate.
The state reported nearly 3 million cases as of last week and more than 40,000 deaths.
Several counties across the U.S. have temporarily suspended school because of a surge in coronavirus cases among students and faculty early in the academic year, Axios' Jacob Knutson writes.
Go deeper