Facebook stands by its ban on Taliban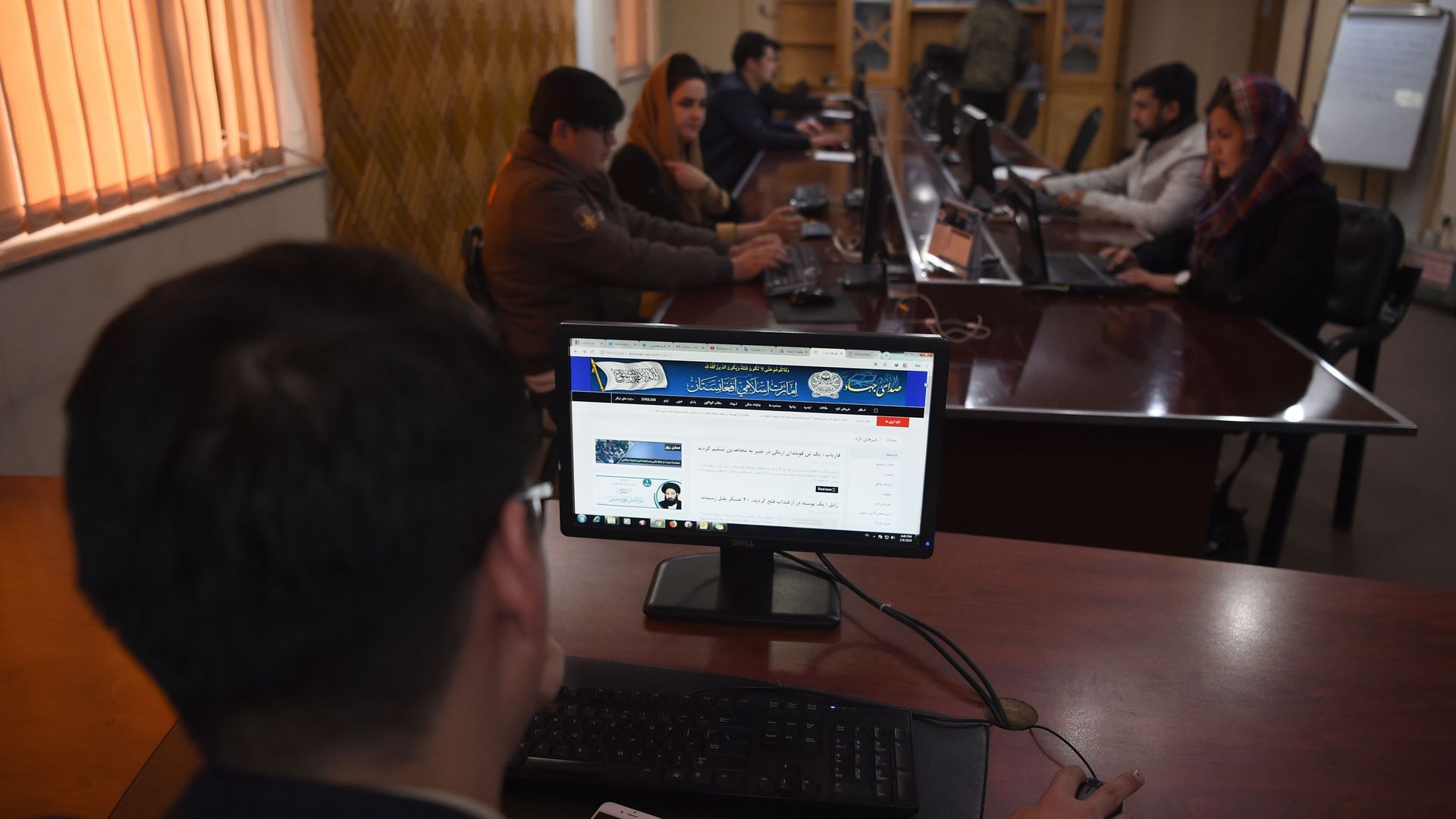 Facebook and its entities Instagram and WhatsApp reaffirmed their ban on Taliban-related accounts Wednesday, citing the company's "Dangerous Individuals and Organizations" policy, the New York Times reports.
Why it matters: How social media companies choose to handle the Taliban's victory in Afghanistan will impact how effectively the group is able to communicate to the people it will now govern.
"The decisions that are made by Facebook and Twitter in the next couple of days will have a direct impact on the lives on the many people who find themselves under the Taliban's rule," the Atlantic Council's Emerson Brooking told Bloomberg on Monday.
Between the lines: Taliban leaders have sought to dial down their rhetoric since the days of their totalitarian rule in the 1990s, vowing to grant "amnesty" to supporters of the Afghan government and honor women's rights within the "frameworks" of Islamic law.
However, human rights violations in territories outside of Kabul that are controlled by the Taliban have left many fearing that the words are hollow.
Already, there have been reports of Taliban fighters attacking supporters of the Afghan government and violently cracking down on protests.
The big picture: Facebook's policy means that it will "remove accounts maintained by or on behalf of the Taliban and prohibit praise, support and representation of them," Facebook explained in a statement, per the Times.
Adam Mosseri, the head of Instagram, told Bloomberg News that the platform's ban is tied to U.S. sanctions against the Taliban, which guide its classification of the group as "dangerous."
WhatsApp said in a statement that it was "obligated to adhere to U.S. sanctions laws," per the Times.
On Tuesday, a Taliban spokesperson challenged the ban as a violation of free speech, according to the Times. Taliban accounts continue to operate on Twitter.
Go deeper