TSA extends transportation mask mandate through Jan. 18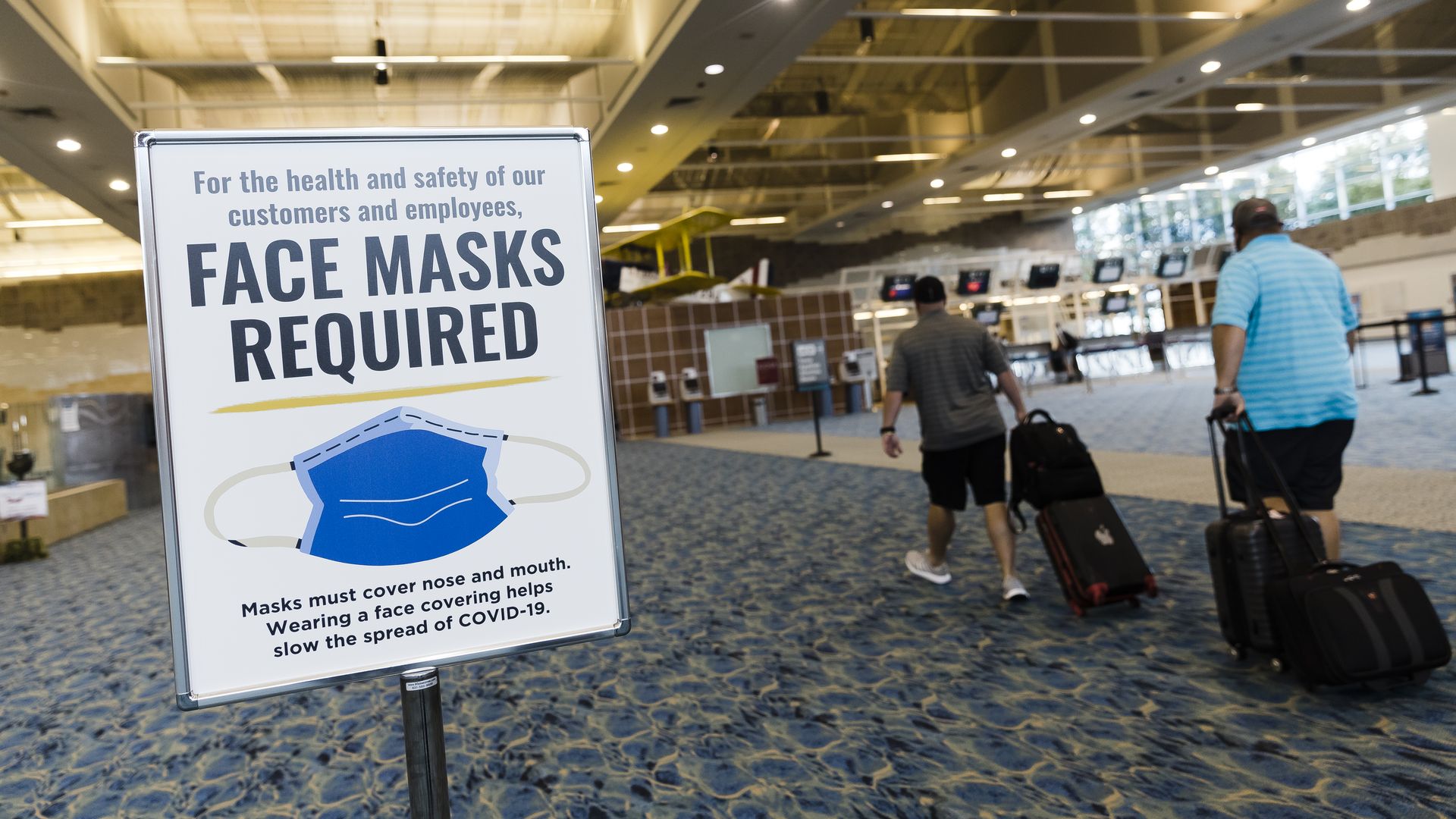 People will now have to wear masks on airplanes, trains, buses and at airports through Jan. 18, the Transportation Security Administration (TSA) told various media outlets in a statement Tuesday.
Why it matters: The mandate was set to expire on Sept. 13, but the highly contagious Delta variant has forced the federal government to change course on mask mandates.
What they're saying: "The purpose of TSA's mask directive is to minimize the spread of COVID-19 on public transportation," the statement reads.
The big picture: The Federal Aviation Administration (FAA) has received over 2,867 reports of passengers in violation of the federal mask mandate, per CNN.
Go deeper