Biden directs Education Department to discourage states from banning masks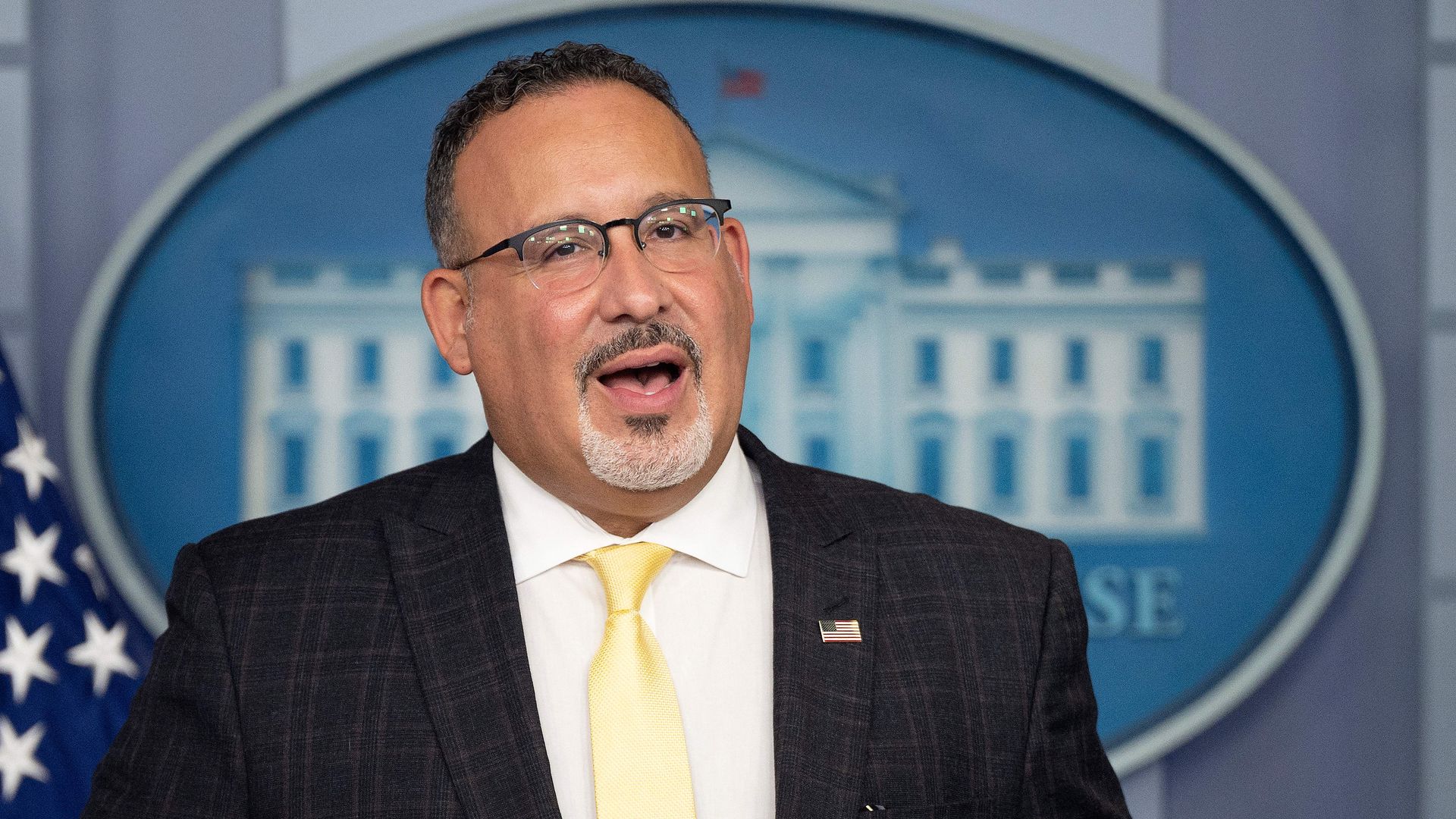 The Biden administration will use the Department of Education's civil rights office to discourage states from banning mask mandates in schools, Education Secretary Miguel Cardona told the New York Times on Wednesday.
Why it matters: Several states have prohibited mask requirements from being implemented in schools, even as coronavirus cases continue to increase across the U.S. due to the Delta variant.
In Florida and Texas, governors issued executive orders that effectively prohibit local officials from mandating masks in classrooms.
The Centers for Disease Control and Prevention recommends that people wear masks while in school regardless of vaccination status.
State of play: The Education Department could potentially start investigations if state policies are suspected to be violating students' civil rights by prohibiting masks, the Times notes.
The department could also look into complaints from parents who argue that banning masks is a civil rights violation because "it could deny a student their right to an education by putting them in harm's way in school," the Times writes.
By law, students are entitled to a free appropriate public education.
What they're saying: "The president is appalled, as I am, that there are adults who are blind to their blindness, that there are people who are putting policies in place that are putting students and staff at risk," Cardona told the Times.
"At the end of the day," he added, "We shouldn't be having this conversation. What we're dealing with now is negligence."
"I've heard those parents, saying, 'Miguel, because of these policies, my child cannot access their school, I would be putting them in harm's way.' ... That goes against the fundamental beliefs of educators across the country to protect their students and provide a well-rounded education."
Go deeper:
Go deeper