Afghanistan's developing currency crisis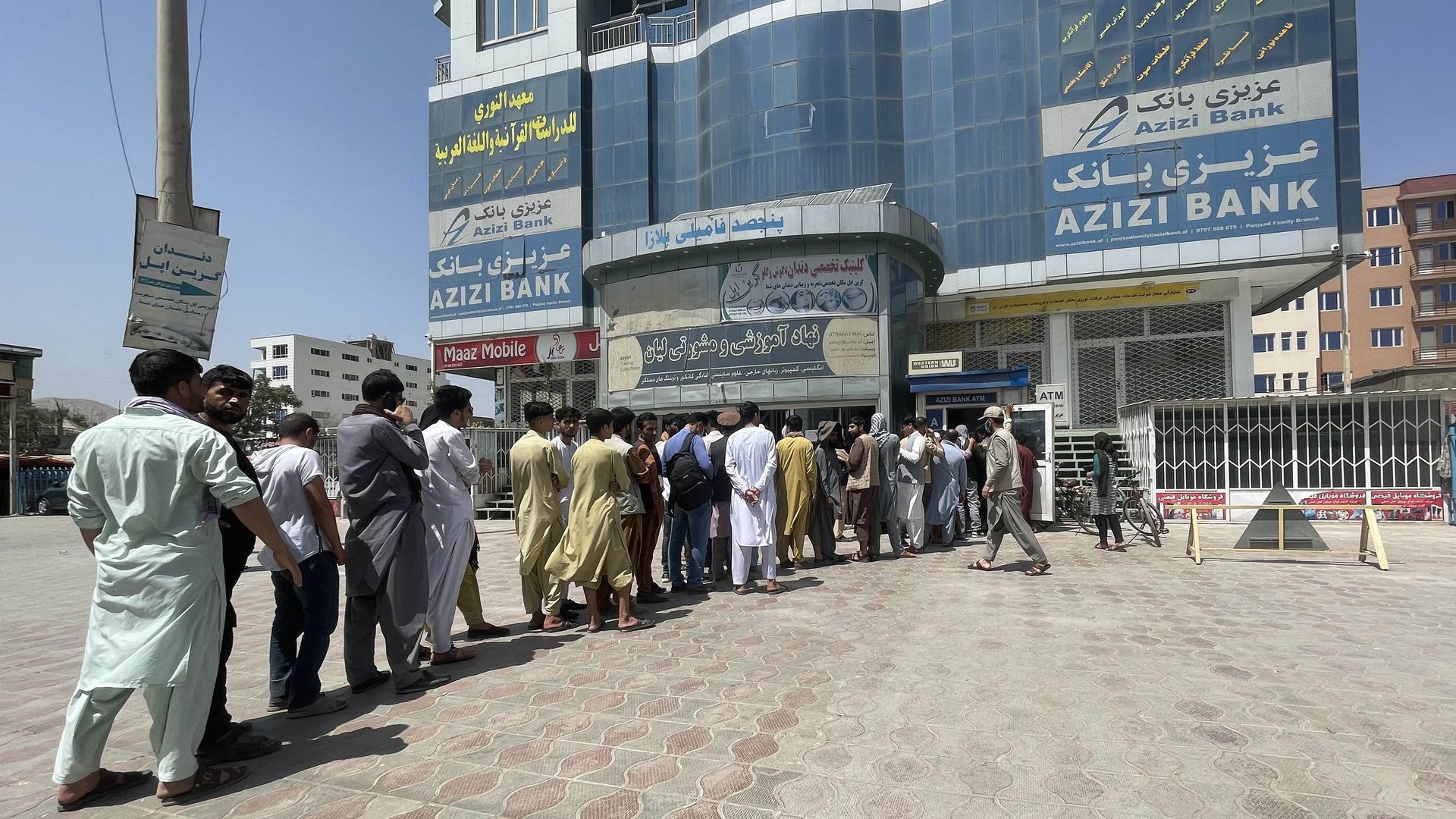 Afghanistan's financial system was plunged into chaos this week as the Taliban took over the nation's government.
What happened: The country's currency, the Afghani, fell to its weakest value on record after numerous government officials — including Ashraf Ghani and central bank governor Ajmal Ahmady — fled the country, Bloomberg reported.
Ahmady tweeted a searing first-person account of the events of the past week that culminated in his boarding a military plane at the Kabul airport on Sunday.
Ahmady wrote that on Friday his office was notified they would not receive any more dollar shipments, which meant that the central bank had less currency to supply to the markets — which "further increased the panic."
Amid fears that the Taliban may get its hands on the Afghan central bank's $9.4 billion in international reserves, the Biden administration froze access to the bank's assets held in the U.S.
Treasury Secretary Janet Yellen and officials in the Treasury Department's Office of Foreign Assets Control made that decision over the weekend, the Washington Post reports.
Of Da Afghanistan Bank's $9.4 billion in reserves, billions are thought to be kept in the U.S., according to the Post.
Go deeper